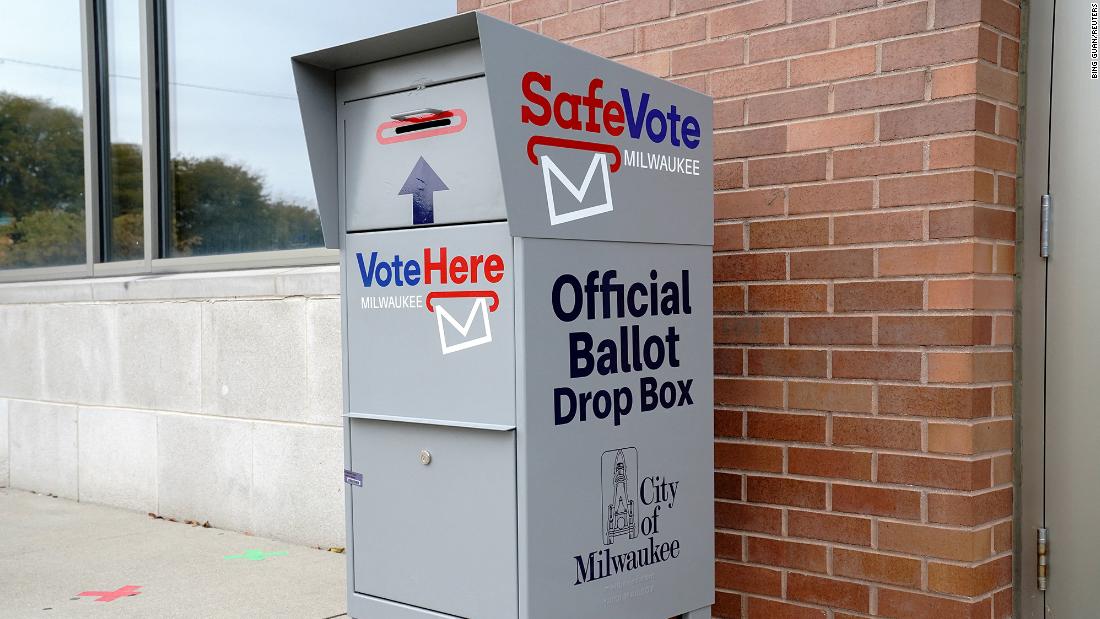 Voting rights groups and Democrats had argued that restricting ballot drop boxes would make it harder for some residents to vote, especially
those with disabilities.
Conservative interests in Wisconsin, meanwhile, had maintained that voting practices employed in the state during the 2020 election, such as the widespread use of ballot drop boxes, violated state law and opened the door to potential fraud.
State law does not address ballot boxes, but, in the 4-3 ruling Friday, the court's conservative majority said the absence of an outright ban does not mean they are legal. "Ballot drop boxes appear nowhere in the detailed statutory system for absentee voting," Justice Rebecca Bradley wrote.
The court's majority ruled that the
Wisconsin Election Commission
— a six-member panel that helps oversee voting in the state — had overstepped its authority when it issued guidance to local election clerks to allow the use of drop boxes to return absentee ballots in the 2020 election, during the height of the pandemic. In its ruling, the court said absentee ballots can be dropped off by the voter at the clerk's office or another designated site — but not at an unmanned ballot box.
The justices did not address whether someone can mail a ballot on behalf of another voter — leaving open the possibility of some third-party ballot collection.
Rick Esenberg — the president of the Wisconsin Institute for Law and Liberty, which brought the lawsuit challenging drop boxes and collecting ballots on behalf of other voters — said the decision provides "substantial clarity."
Drop boxes have grown in popularity in recent elections in the Badger State: More than 520 ballot drop boxes were used in the 2020 general election, with that number increasing to 570 across 66 of Wisconsin's 72 counties during spring elections in 2021, according to numbers cited in Friday's decision.
In the opinion, Bradley — who was appointed to the high court in 2015 by then-Wisconsin Gov. Scott Walker, a Republican — drew comparisons to rigged contests found in totalitarian states, such as North Korea and Syria.
"The illegality of these drop boxes weakens the people's faith that the election produced an outcome reflective of their will," she wrote.
Critics of the 2020 election have not offered evidence that widespread fraud altered the results of the presidential race.
Officials with the election commission said Friday they were reviewing the ruling and planned to meet Tuesday to discuss its impact on upcoming elections.
This story has been updated with additional information.