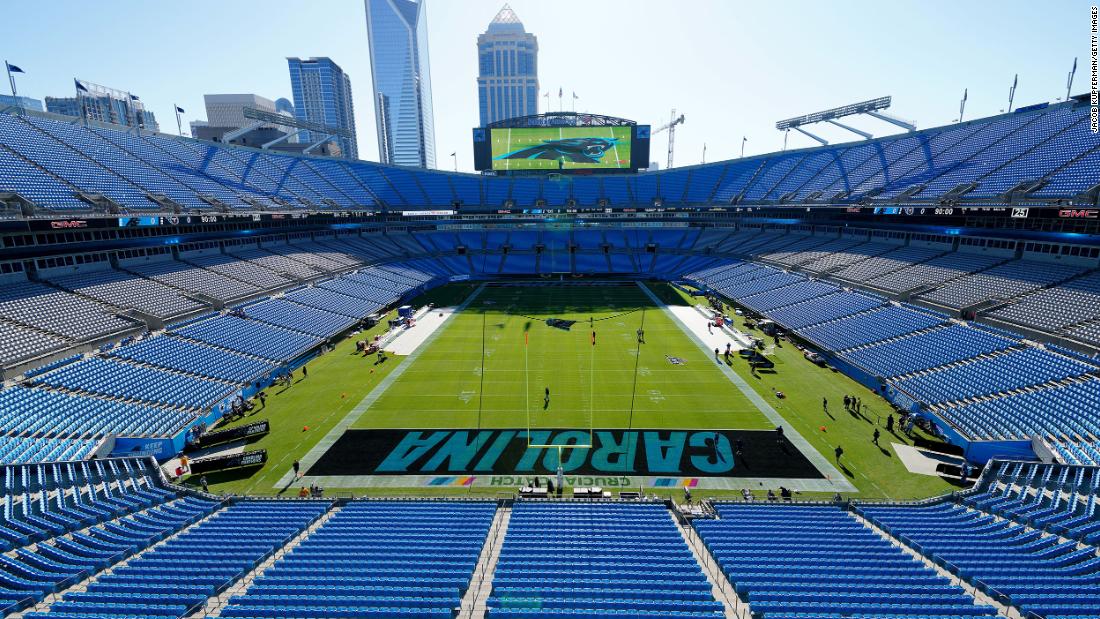 And she's already made history ahead of her regular-season debut: Lindsay is the first out transgender woman to cheer in the NFL.
Lindsay is one of 30 members of the 2022-2023 TopCats, the cheer squad that roots for the Carolina Panthers from the sidelines and during energetic halftime performances. She disclosed that she was trans on paperwork for her audition for the team,
Buzzfeed News recently reported
, but the squad director said it was her talent and integrity that won her the spot.
The new TopCat announced her new gig on
Instagram
earlier this year, coming out to many of her friends in the process, Lindsay told Buzzfeed News in her first interview since getting hired.
"This is a moment I will never forget and I cannot wait to show you all what this girl has to bring," she wrote in the post.
"This is big," Lindsay said. "I think more people need to see this. It's not because I want recognition. It's just to shed light on what's going on in the world."
When reached by CNN for comment, the Panthers said all TopCats are chosen "based on their qualifications and abilities," Lindsay included.
"Our organization is an equal opportunity employer and does not discriminate because of age, race, religion, color, disability, sex, sexual orientation, or national origin," the Panthers said in a statement to CNN. "We wish all the TopCats, including Justine Lindsay, an incredible season."