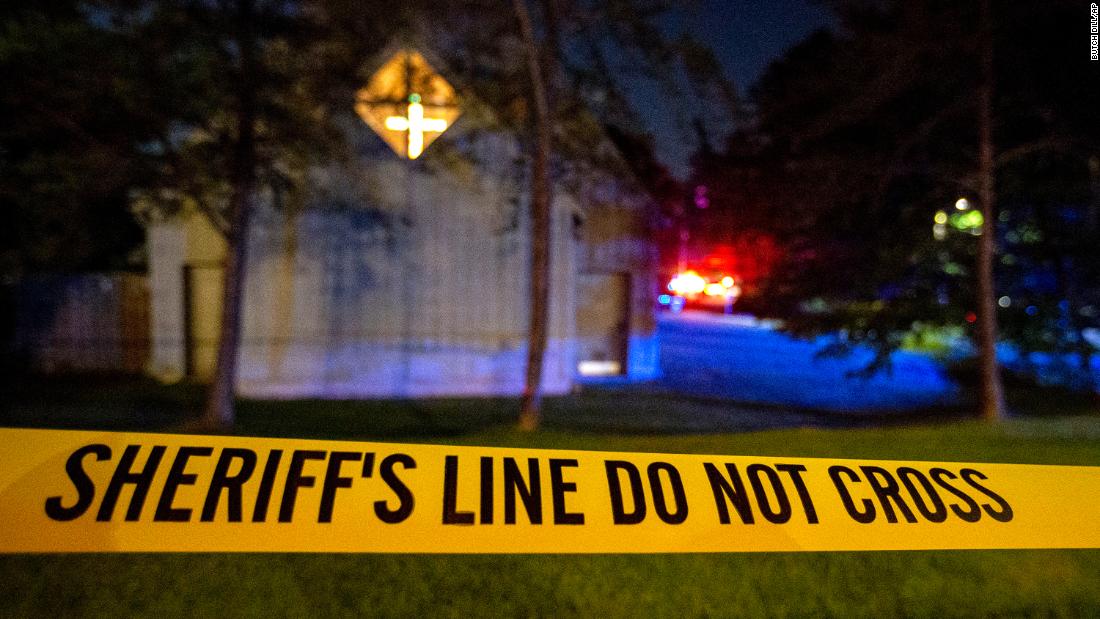 The suspect, who police arrested but haven't publicly named, shot dead Walter Rainey, 84, and Sarah Yeager, 75, during a small group's potluck dinner at
St. Stephen's Episcopal Church
in Vestavia Hills outside Birmingham, police said.
A third gunshot victim — an 84-year-old woman whose name was not released — was being treated Friday at a hospital, Vestavia Hills police Capt. Shane Ware said.
The suspect had occasionally attended the church and was at the dinner there when he pulled out a handgun and started firing, according to Ware.
Someone at the event "subdued the suspect and held him down until law enforcement arrived," said Ware, who said police were called at 6:22 p.m.
"The person that subdued him is a hero," Ware said.
The suspect was in custody Friday morning at the Vestavia Hills Police Department, and warrants charging him with capital murder were expected to be issued later in the day, Ware said.
Investigators believe the suspect acted alone, and they are trying to determine the motive, Ware said.
'Pillars of our community,' rector says of three victims
"These are the pillars of our community, and I cannot begin to fathom how painful this is for our entire church, and the larger community," Burruss, the church's rector, wrote.
A prayer vigil was scheduled for late Friday morning at nearby Saint Luke's Episcopal Church.
Former US Sen. Doug Jones, D-Alabama, lives in the neighborhood where the church is situated. The shooting is stunning and tragic, he told CNN's Nadia Romero on Friday.
"It goes to show that no community is immune from this kind of gun violence that we see playing out across the country. No one is immune," said Jones, who served in the Senate from January 2018 to January 2021.
"It was heartbreaking … to have been at activities at this church. We've lived in this neighborhood … 27 years now, and it is just something that really hits home to everybody," he said.
"We are praying for healing and safety for all those who have been impacted and affected, and also knowing this is a traumatic thing that has happened to our community, not just our church, but this community here," Hudlow said. "What we need is for this community to do what it's really good at, which is coming together to take of each other."
Alabama Gov. Kay Ivey sent her condolences.
"I am glad to hear the shooter is in custody," Ivey said. "This should never happen — in a church, in a store, in the city, or anywhere. We continue to closely monitor the situation."
CNN's Raja Razek, Jade Gordon, Andy Rose and Aya Elamroussi contributed to this report.
Source link