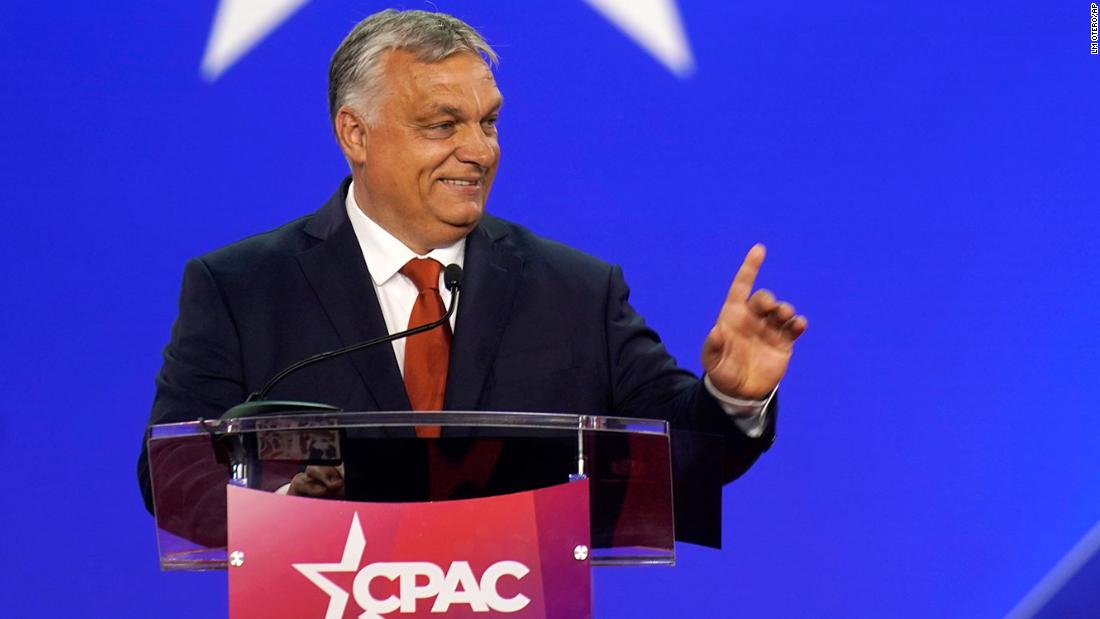 "Victory will never be found by taking the path of least resistance," he
said
, "We must take back the institutions in Washington and Brussels." Sounding very much like former Presiden
t
Donald Trump, who'll be the keynote speaker this Saturday, Orban
said of Democrats
: "They hate me and slander me and my country as they hate you and slander you."
Orban is not the kind of leader some conservatives were envisioning as a keynote speaker when the organization was founded in 1974, at the height of the Cold War.
Back then, the autocratic state was perceived as the direst threat to democracy. Today, the leaders of autocratic states are treated in heroic fashion.
While promoting his brand of ethno-nationalism, Orban has extended his reach to control the education system and the media. He is part of a dangerous strand of autocrats who have been choosing the strategy of slowly eroding the democratic process and exploiting vulnerabilities rather than just acting as an all-out dictator. But the results are equally dangerous.
Yet the general silence from the GOP has been notable. There is not much of a backlash, there is not much of a response, there is no evidence that most of the party can see this as a scandal that was so much worse than Watergate.
The anti-democratic mentality that has taken hold within the GOP remains alive and well. The Trump presidency was just one stage in a long-term evolution of a party that has become increasingly radicalized in its tactics since the 1980s. All signs point to the problem getting worse, which will leave our democratic system in constant peril.
Orban's presence at the convention throws cold water on those hoping for some deep-seated change in the GOP after the Trump presidency. The movement called Trumpism is much deeper than Trump. Regardless of whether he is the Republican nominee in 2024, the party likely will continue bearing his stamp.
Source link