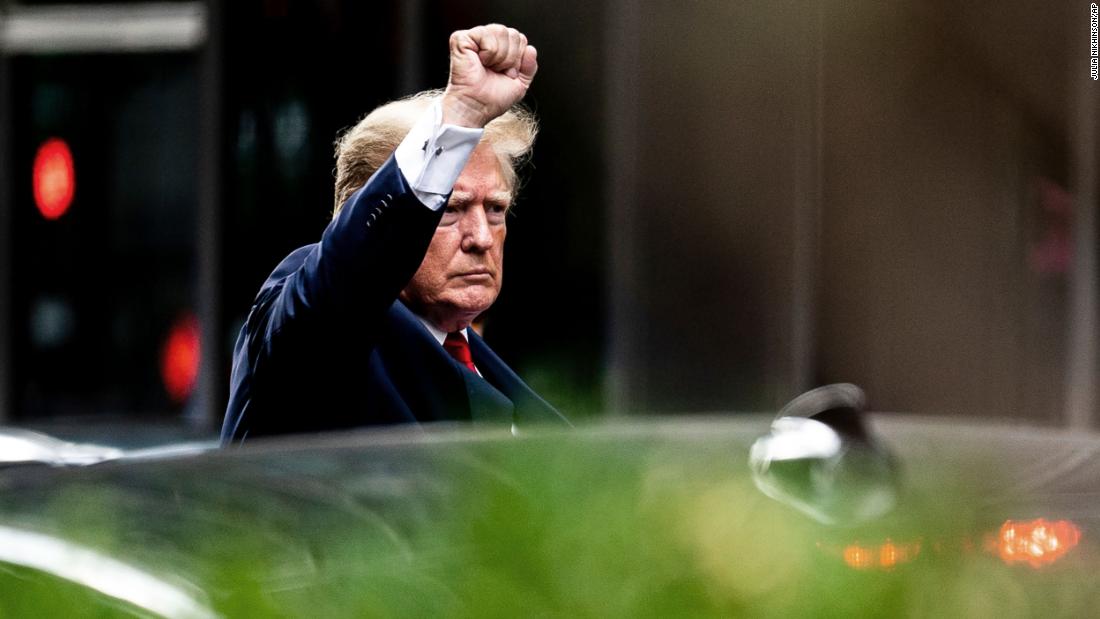 Days after the court-authorized search
uncovered classified documents
— some of which had top secret markings — the country learned that the twice-impeached 45th President is
under investigation
over potential concealment, removal or destruction of documents, obstruction of justice and Espionage Act violations.
In our campaign work, we crisscrossed the nation with the unlikely candidate-turned-Republican presidential nominee and listened time and again as he lamented the so-called
"Deep State,"
campaigned on the GOP being the
party of law and order
and pledged to put America first. Following his defeat of Clinton, we joined the Trump administration.
Albeit on different timelines, both of us came to realize that, for our then-President, holding the most powerful office in the world was less about putting America first and more about putting Donald Trump first.
It is because of our familiarity with his Trump-first mindset, his chaotic behavior and promotion of blatant misinformation — all of which threaten our country's national security — that we continue to speak out against our former boss, especially now as Americans prepare to cast their votes in midterm elections in a few months.
As the midterm elections approach and we begin to stare down the 2024 presidential race, our party finds itself at a crossroads. Our GOP friends and former colleagues must choose: Are we truly the party of law and order and of putting our country first? Or will our party be reduced to being yet another Trump property?
The answer to that question may affect generations to come. We have a simple message for our former colleagues and fellow Republicans: This is your moment to put America first and do your part to end this dark time in our country's history.
We are pleading with you to join us in speaking out against our former boss — regardless of how long it's taken us or anyone else to do so — because it's never the wrong time to do what's right.
Whether it be through supporting solid candidates whose campaigns are based on fundamental Republican values — not far-fetched and baseless conspiracy theories — or by using your voice to share the truth in moments when Trump and his allies spread lies, we all have a role to play in restoring principles to the Grand Ole' Party.
We are the people who helped lead Trump to victory in 2016, and it is now our responsibility to do the right thing and put the party on a course correction before the GOP finds itself beyond repair.
By rallying together behind facts and not fiction, behind evidence and not emotion, and behind our country rather than one man, we can "Make America Great Again."
The reality is the Republican Party's bench is deep, and the party is still capable of making good policy. But we must first save our country — and we plead with our former colleagues and fellow Republicans to join us before it's too late.
Source link