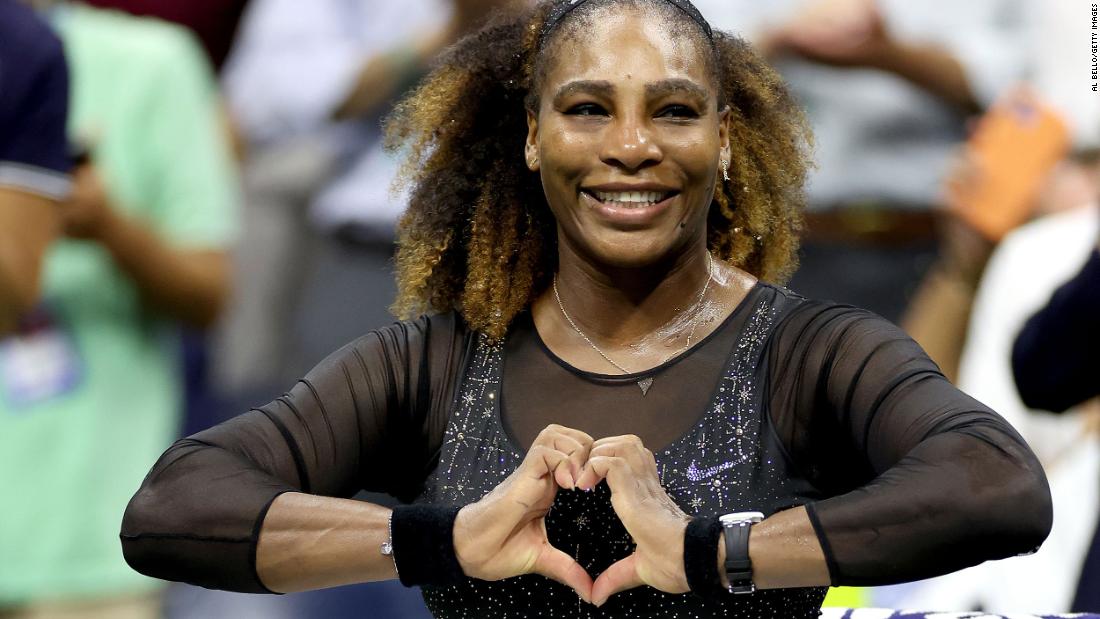 It is no wonder that her grand entrance, which felt more suited to a boxing ring than a tennis court, included a glittery train that swished behind her as she walked, an accessory that accentuated her royal status, a status that she gets, that she owns and that marks just how long
her evolution — her word — has been
, a far cry from the 17-old-year wunderkind with the white-beaded head of hair. Her five-year-old daughter emulated her style as she sat and took photos of her mother as she won 6-3, 6-3, surrounded by the kind of luminaries — Bill Clinton and Dr. Ruth, Lindsey Vonn and Spike Lee, Mike Tyson and Martina Navratilova — suited for a coronation.
Now the superstar, the GOAT, has not one but two matches ahead of her — the start of doubles play with sister Venus, and a face-off against world number 2 Anett Kontaveit on Wednesday,
who joined the Serena bandwagon
as well, rooting for her in her opening match and understanding well what kind of a spotlight she will have with Williams on the other side of the net.
Williams's road to what so many considered to be her last show on the big stage involved little court time, with only a handful of matches played in the last year. Bookies gave her return to Flushing Meadows at the ripe old age of 40 terrible odds, and a post-game celebration of her career was planned whether she won or lost — indicating that those behind the scenes of the tournament assumed the latter.
Triple match point: done. Emotion poured out, accompanied by a happy dance. The ritual hand shake, and then the victory twirl, which her glittery black cocktail dress was made for. No matter what comes next, this was no swan song.
What, honestly, is there left for her, the most successful tennis player of all time (and that isn't an argument to be made, but rather a premise) to do on the court?
Well, it appears she had at least one more thing to do at the end of a career that is, in her own word, "extraordinary": She had to win a match that she was not supposed to win, giving us not just one more time to watch Serena, but one more time to watch that Serena. It should surprise no one that she, not us, not the media, not the bookies, will dictate when it is over. And it ain't over — yet. Advantage Williams, indeed.
Source link