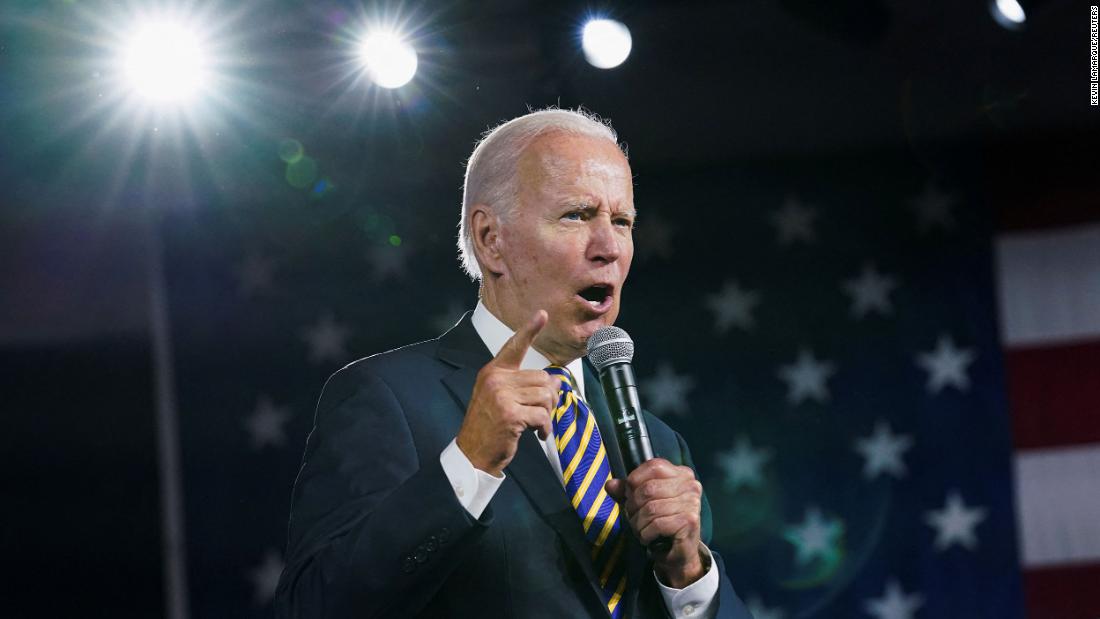 Republican governors like Gregg Abbott of Texas are
banning books
, while Ron DeSantis of Florida is
targeting transgender youth
. Meanwhile, many Republicans are
still lying
about the outcome of the 2020 election — and, in the case of Missouri Republican Senate hopeful Eric Greitens, suggesting the
use of violence
against their political foes (Greitens
claims
he was just being metaphorical).
So, with women's and trans rights under assault, the planet on fire and democracy under assault, some Democrats are furious with… Biden.
Really.
I share the frustration, as I imagine Biden does, too. And, to be fair to his Democratic critics, Biden is far from infallible. In fact, if we were sitting down over a beer, you might even get me to agree with some of his critics. After all, former President Bill Clinton, my old boss and the most open-minded adult I've ever known, loved to quote Benjamin Franklin, who said: "Critics are our friends; they show us our faults." But perhaps Biden could use fewer such friends.
I am old enough to remember when it was right-wing Republicans who were hellbent on tearing down Democratic presidents like Barack Obama and Clinton; now the progressives are practically doing the GOP's job for them.
I have a radical proposal for my progressive friends: Stop attacking Biden and start attacking Republicans. If you think Biden is too weak, don't weaken him further for goodness sakes. Strengthen him, so he can lead the way forward.
In an email to me, Khanna elaborated: "The Democratic Party has been the greatest vehicle for economic justice, social justice and racial justice in the last 100 years." Khanna's message to progressive critics: "Help build the party and make it bolder. Don't undermine it. It's our best shot at progress."
Attacking your political opponents instead of your party's president? What a novel concept. I hope it catches on.
My message to my progressive friends is this: We're all in the same boat, so stop poking holes in the boat and then complaining that Biden is getting you wet.