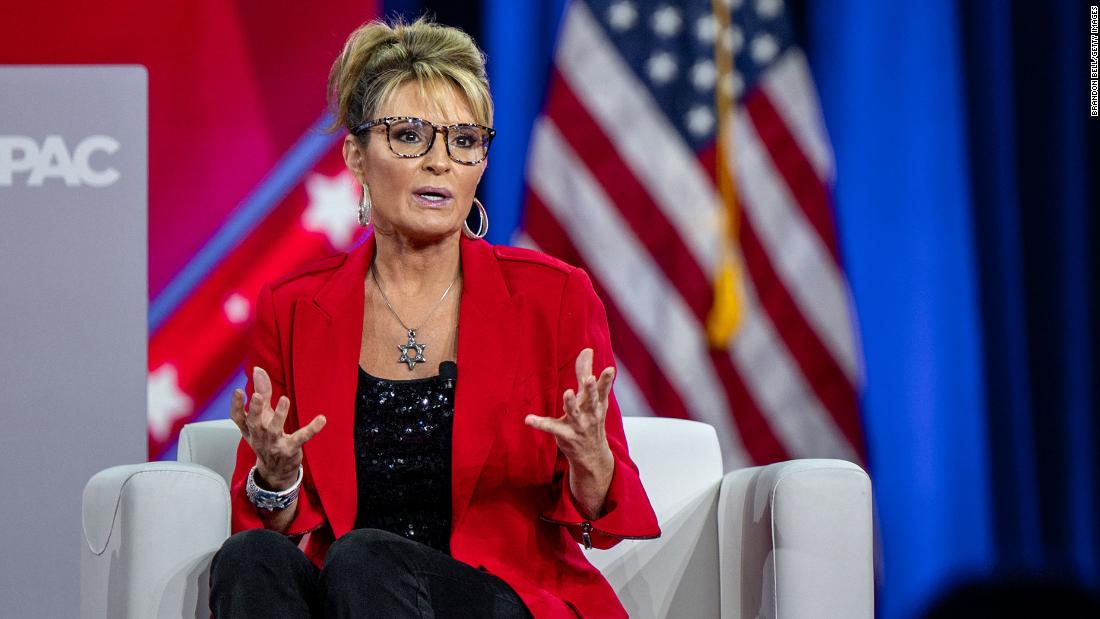 The phrase, popularized by Republican vice-presidential candidate Sarah Palin during the 2008 campaign, became part of her brand: folksy and snarling, the perfect combination for her media-savvy grievance politics.
Palin's eventual political decline gave way to former President Donald Trump's rise. Taken together, their careers have been mirror images: he went from reality television to Fox News to the campaign trail; she went from the 2008 Republican presidential ticket to Fox News to "Sarah Palin's Alaska" and "The Masked Singer." For years, it seemed as though she had — with her exaggerated persona, populist message and shots taken against the media — built a bridge toward Trumpism, one she herself, as an increasingly obscure figure, was then not invited to cross.
But in
Tuesday night's Alaskan primary elections
, the state's former governor attempted
a two-part comeback
. Her name appeared on the ballot twice, as a candidate in a special election for an open House seat, to finish out this session, and as a primary candidate for that same seat in November. As a primary candidate, Palin is among those advancing to the general election, according to CNN projections; the special election is headed to a ranked choice voting tabulation
after no candidate broke 50%
.
If Palin wins a House seat in either election, it will be a remarkable rebound in her career — and a reminder of how central she has been in the transformation of the Republican Party from that of her 2008 running mate, the late Senator John McCain, to that of Trump.
All those commonalities made Palin a familiar figure when she arrived on the national scene in 2008. But unlike her predecessors, Palin landed in a media environment supercharged by blogs and nascent social media sites like Facebook and Twitter. Palin-mania fueled both her devotees and detractors, as McCain rallies swelled with energetic, even fanatical, crowds and sites like Gawker published countless posts of her media appearances, missteps, and repeated stories of issues her family was dealing with. And her image was fixed in Americans' minds through Tina Fey's spot-on impression on "Saturday Night Live," which ensured Palin would remain both a punchline and a household name.
But while Palin faded from view, her influence remained. She helped move the party from Country First, the slogan of the 2008 campaign, to America First, a brittle, bitter politics that had little interest in even the appearance of higher callings or self-sacrifice. It's little wonder that, with her political style ascendant in her party, she would want to re-enter the political arena. The real question now is whether she can capture attention in a party that has not only adopted her style but continued to evolve in an ever-more radical direction.
Source link