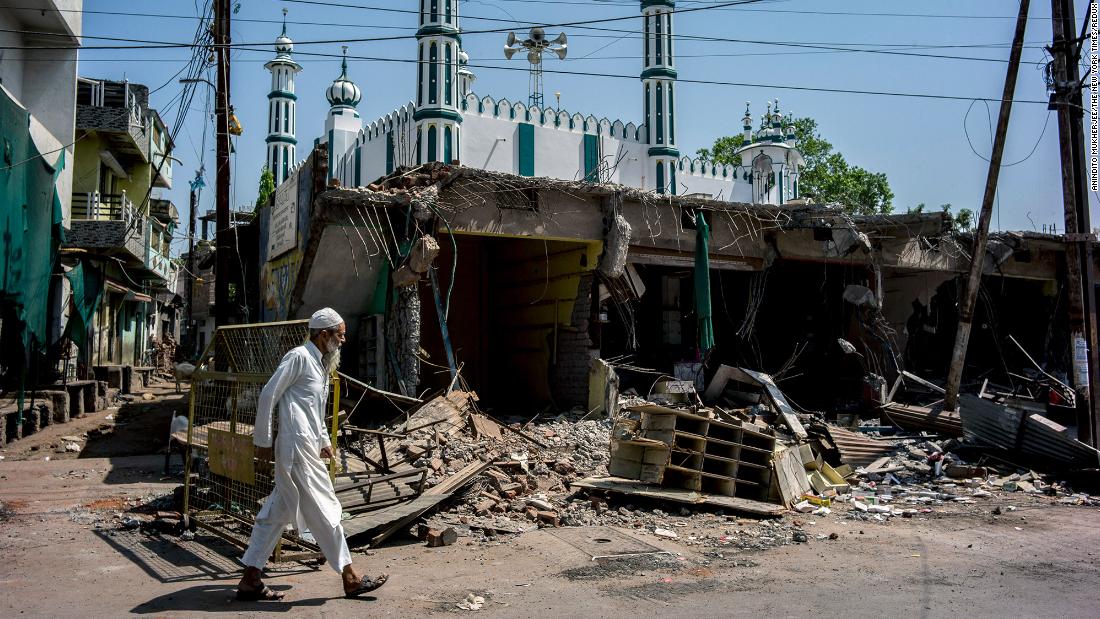 Abbas, co-author of this article, is a Muslim man in India. A country where, under Prime Minister Narendra Modi's watch, Muslims are being
vilified
and
evicted
from their homes, their freedom of religious expression
stifled.
It's oppression Abbas has experienced firsthand, choosing not to wear a kurta — a loose, collarless shirt — that might point to his identity as a Muslim, when traveling the country for work.
The decision is cautionary. In public spaces, there looms a sense of uneasiness.
Mob lynchings
of Muslims who look visibly Muslim have arisen in the past.
Likewise, Muslim women wearing hijab can face backlash and discrimination, even though there's no national ban on religious garments in public spaces.
Just one example of the targeted persecution of Muslims is a controversial citizenship law granting Indian citizenship to non-Muslim immigrants, introduced by the ruling Hindu nationalist Bharatiya Janata Party (BJP) in 2019.
But with authorities having abandoned their fundamental duty to safeguard the constitutional rights of minorities, India's Muslim population is being rendered insignificant by the day.
Yet world leaders seem unbothered by the state of affairs on the ground in India. There are no sanctions or wide condemnations of the Modi government. What little international media coverage there is of the situation — in our experience as journalists — been pushed aside to cover the war in Ukraine. And while that news needs due coverage, so does this.
How Abbas dresses for work is just the tip of the iceberg; Muslim women continue to face the brunt of Hindu nationalism. What's happening to India's Muslim population is a humanitarian issue we should all be paying attention to.
Source link