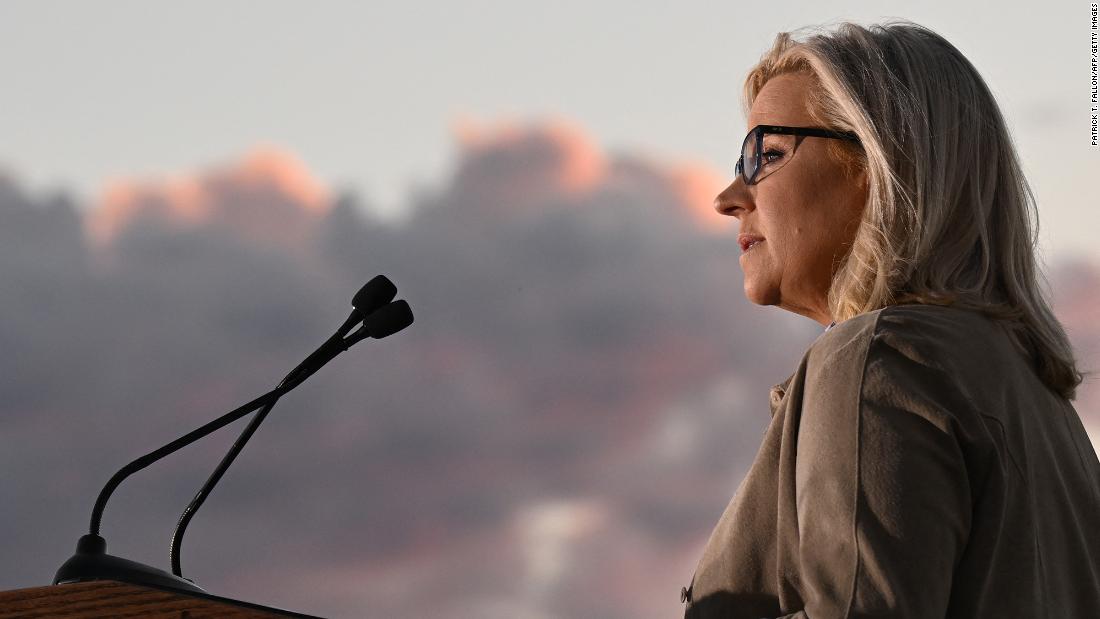 No longer chained to a party whose leaders have abandoned its core values and principles, Cheney is now poised to become the Obi-Wan Kenobi of American politics. Like Kenobi's famous line in "Star Wars," "If you strike me down, I shall become more powerful than you can possibly imagine," uttered moments before he's killed by Darth Vader, the same can now also be said about Cheney.
But with her rejection from Republican voters in Wyoming comes an unparalleled opportunity for President Joe Biden and the Democrats, and one they should not squander.
As a conservative with a dynastic last name who, in this hyper-partisan climate, wields uncommon and genuine respect on both sides of the aisle, Cheney would be a valuable addition to the Biden administration. The President should appoint her as a cabinet-level czar on election integrity and the preservation of democracy once her term is up in January. Creating this post would allow her to continue the work she so adroitly began as the
co-chair of the January 6th Committee
and empower her to fight against the violent and pseudo-autocratic undercurrents that have seeped into conservative politics and pose a
real existential threat to our democracy
.
We don't agree with much, if any, of Cheney's politics, but at this point, when our democracy is hanging on by a bare thread, principles trump policy, and we commend Cheney for sticking to her guns amid a hail of incoming fire.
In her concession speech on Tuesday, Cheney made no formal commitments about what the future may hold for her beyond her work as co-chair of the January 6th Committee, but her speech left the door wide open for any number of moves down the road.
She invoked the name of President Abraham Lincoln, a Republican who lost a US Senate bid only a few years before winning the presidency — a move that surely added to already rampant speculation that she too might seek the nation's highest office.
But should Trump declare himself a presidential candidate for 2024, a Cheney run in a Republican primary would likely be nothing more than a constant irritant. She would likely use
the megaphone that comes with a national profile
to blanket the media with strong anti-Trump messaging and truth telling in the hopes of chipping away at the former President's support among those who might be on the fence about backing him a third time.
But primarying Trump is not Cheney's best play. Nor is running as an independent, a move that might actually serve Trump's interests by splitting the conservative anti-Trump vote. And certainly, what the country does not need is another ex-pol turned TV pundit.
Cheney's smartest move would be to join the Biden administration in a bespoke senior-level role where her mandate is clear: coordinate the fight for free and fair elections and wage all-out war against the anti-American and undemocratic forces that Trumpism has unleashed. Cheney is the ideal crusader in this fight.
Such a move by Biden certainly has ample precedent. Both Presidents Bill Clinton and Barack Obama appointed notable Republicans to serve in their Cabinets. The symbolism of bringing members from an opposing party into an administration is a strong signal of bipartisanship, putting the country ahead of party. Placing a high-profile conservative like Cheney in a senior-level position would be a powerful signal to our nation's shared, bipartisan commitment to the rule of law and the right to free and fair elections.
This is a perilous time for our democracy, and Biden should recognize that Cheney can be a national force for good by taking the helm of our nation's fight to push back the dark, homegrown forces and ideologies that threaten our future. It's clear that, despite her Tuesday night primary defeat, her star continues to shine brightly.
Biden would be well-served to act decisively and harness her star power.
Source link