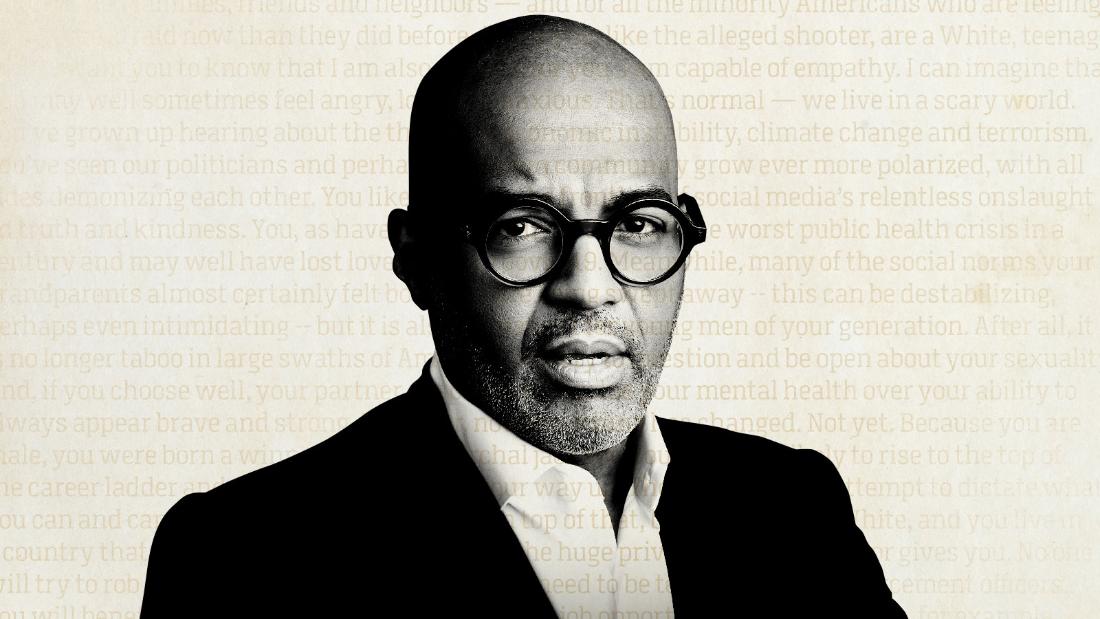 I am capable of empathy. I can imagine that you may well sometimes feel angry, lonely or anxious. That's normal — we live in a scary world. You've grown up hearing about the threats of economic instability, climate change and terrorism. You've seen our politicians and perhaps your own community
grow ever more polarized
, with all sides demonizing each other. You likely live on the front line of social media's relentless onslaught on truth and kindness. You, as have we all, just lived through the worst public health crisis in a century and may well have lost loved ones to Covid-19.
Meanwhile, many of the social norms your grandparents almost certainly felt bound by are being swept away — this can be destabilizing, perhaps even intimidating — but it is also a great gift for young men of your generation. After all, it is no longer taboo in large swathes of American society to question and be open about your sexuality. And, if you choose well, your partner or spouse will value your mental health over your ability to always appear brave and strong.
However, not everything has changed. Not yet.
If you have the added bonus of being Christian, heterosexual, cisgender and able-bodied, then you might well never know firsthand how it feels to be stigmatized, marginalized or hated because of some aspect of yourself over which you have absolutely no control. That makes you very lucky indeed.
My question to you is this — what are you going to do with all that luck?
You are seen by some other White, male Americans as being part of an exclusive club, the membership of which gives you the ability to subjugate other, less fortunate citizens. The more extreme of your fellow club members — sadly their voices tend to be the loudest — will try to tell you (or perhaps already have) that your privileges are under threat from anyone who doesn't look like you, pray like you, love like you or even vote like you. Then they'll try to recruit you as cannon fodder to the cause of their hateful way of thinking.
I'm here to tell you three vital truths.
Initially, the oppressors declared that only Christians had a soul; everyone else was subhuman and could be treated as such. When African slaves began converting to Christianity, a new pretext was urgently needed. And so, supported by the hastily created pseudoscience of eugenics, the idea of race was born. It's an idea that's still being used today to normalize and weaponize hate.
I cherish my ethnicity while gladly celebrating yours and I would ask you to do the same for me. However, we must deny the existence of race, for it makes victims of us both.
Look for the humanity in each of them — it mirrors your own. Go out and talk to minoritized Americans about their ambitions. You'll discover that not a single one of them wants to "replace" you. March with them and they'll embrace you as an ally. Then you will be truly lucky. And one day, with your help, we all will.
Source link