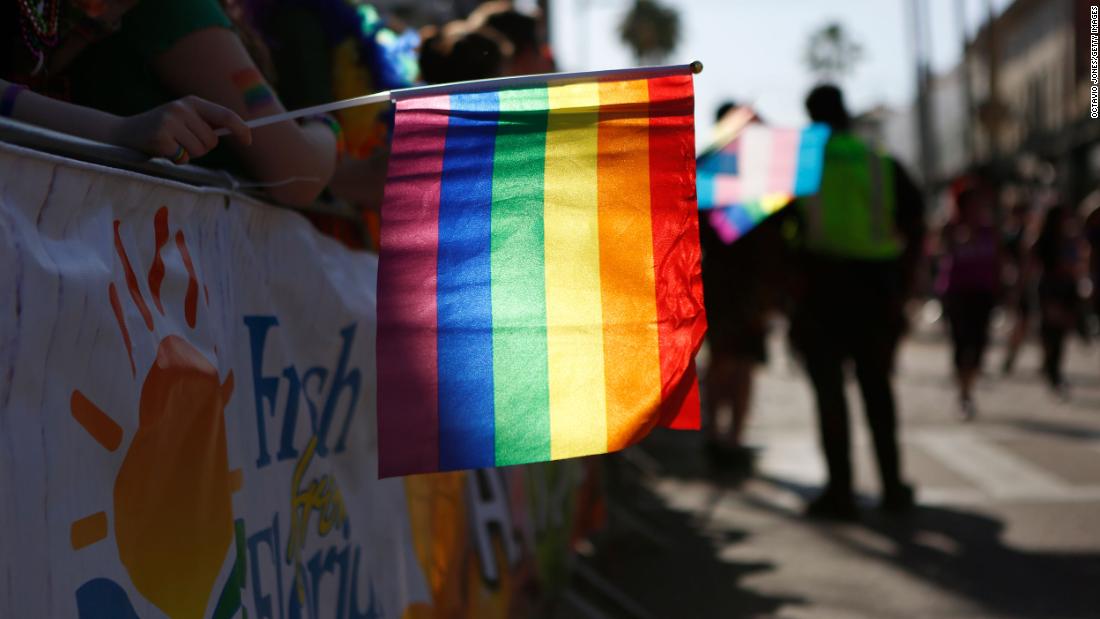 Take the far-right extremist group the Proud Boys. According to local reports, a group of men believed to be affiliated with them
stormed into a drag queen story hour
at the San Lorenzo, California library this past week, terrifying children and their parents and librarians. Or the 31 people with white nationalist ties
arrested for trying to riot
at an Idaho Pride event this weekend.
We have entered the era of the Rainbow Scare.
Today, extreme right officials and community leaders are heinously using LGBTQ+ students as pawns to stoke fear (and win votes). Banning books, censoring curricula and silencing LGBTQ+ students and teachers are the latest tactics in the right's efforts to perpetuate regressive discrimination under the guise of a culture war.
That harm is measurable. The kids are not all right.
Indeed, it feels there is a mounting effort to return to McCarthyism, to punish people for free thinking or for honoring our differences. The good news this time around is that, unlike in the 1950s, the majority are on the right side of history.
I'm heartened by the outpouring of LGBTQ+ support from allies, including leaders, elected officials who are Republican and still stand with their LGBTQ+ constituents, teachers who risk their own livelihoods to provide affirming spaces for their queer students; parents who take the time to learn and grow and support their children and the many localities and small towns across America that are standing up their first Pride events this year.
All of which raises the question, where is all this hate coming from?
Clearly, the Rainbow Scare-mongers are in the minority. Perhaps they're getting louder and more unscrupulous in desperate, last-ditch efforts to win a losing battle. It's possible because they are fighting dirty, that they will make headway and win more seats on school boards and other roles, pushing for harmful rollbacks of gains and protections for LGBTQ+ students and communities. It may get worse before it gets better.
We will continue to stand up and speak out, to fight for the safety of our children — so that they can be out and proud and go on to do great things in the world. As Martin Luther King Jr. said, "Darkness cannot drive out darkness, only light can do that. Hate cannot drive out hate, only love can do that."
My five-year-old recently brought home a drawing that he made which read, "A rainbow exploded near my mom. Then she used an umbrella to walk through the rainbow."
May our proverbial umbrellas — allies and advocacy — protect us from the Rainbow Scare, and may we walk confidently through the storm, our rainbows shining brightly, in their glorious, full spectrum of colors.
Source link