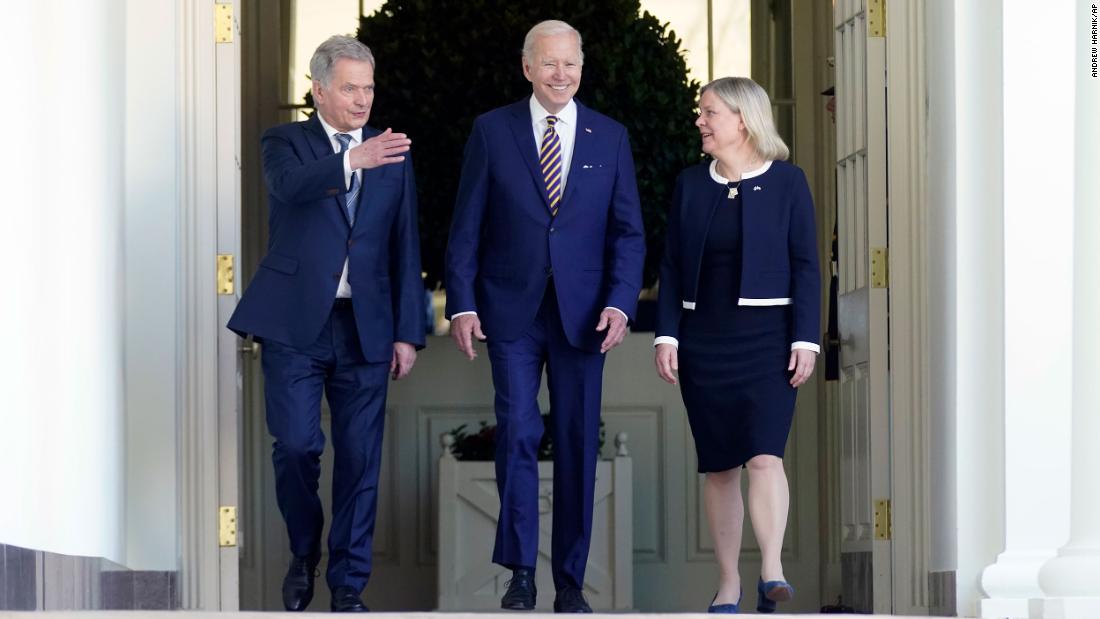 Unless, that is, you look at what is happening within the United States.
A White man allegedly drove more than 200 miles to a grocery store in Buffalo, New York, last week, looking to kill Black Americans, according to
social media posts the suspect
is believed to have made
in the months leading up to the attack. He shot 13 people, killing 10. He was allegedly fueled by the racist and anti-Semitic "replacement theory," which weaponizes a normal, centuries-old pattern of migration and ethnic diversity to perpetuate the idea that White people are slowly and intentionally being replaced by minorities.
Racism, anti-Semitism and a resentment of immigrants are nothing new. What is new is that in America, a land of diversity and immigrants, what used to be a
fringe theory has found sympathetic voices
in one of the two main political parties.
As if to confirm the dangerous trajectory of the Republican Party, which is steadily moving away from its more reasonable ideas and leaders and embracing extremism, primary elections in several states this week showed a clear pattern. Republican voters overwhelmingly
supported fierce proponents of the "Big Lie"
who rejected the legitimate results of the 2020 election.
The country is deeply polarized. But it's not just a matter of diverging views about policy. Something else, something much more dangerous is happening.
Sure, there are people in the Democratic Party who espouse views that many view as radical. And there are Republicans who are reality-based conservatives. But looking at the GOP as a whole, the fringe has become more and more the mainstream.
It's a dangerous cocktail of cultish authoritarianism, extremist ideology, readily accessible firearms and a willingness to deny inconvenient truths.
Ironically, the growing threat to democracy in the United States is occurring at a moment when US foreign policy has accomplished an extraordinary, historic feat; one that among other things serves to fortify democracy around the world.
Despite some internal disagreements, NATO now looks stronger, more united and more necessary than it has in decades.
Even before the first Russian tank crossed into Ukraine, President Joe Biden sought to pursue an extraordinarily difficult path. His goals were to prevent Putin from conquering Ukraine; to do it without triggering a direct clash between Russia and the United States, two nuclear-armed powers; and to deny Russia a geopolitical victory. It was a needle-threading challenge of the highest order. So far, it looks like he has succeeded.
And the United States has regained its undisputed place as the leader of a mighty alliance of democracies.
And yet, when the world looks at what is happening in the US, it sees a struggling democracy riven with violence, hate and division.
This is a high point in America's global leadership, but only if you look at it with one eye closed.
It's not just the House, the Senate and the White House that are in play in the upcoming midterm elections. It's democracy itself. If the candidates who reject election results, demonize minorities and fuel internal divisions continue to gain power in 2022 and 2024, it's very possible American democracy will not survive. And, of course, the US's position as a global beacon of freedom and a leader of the world's democracies will perish along with it.