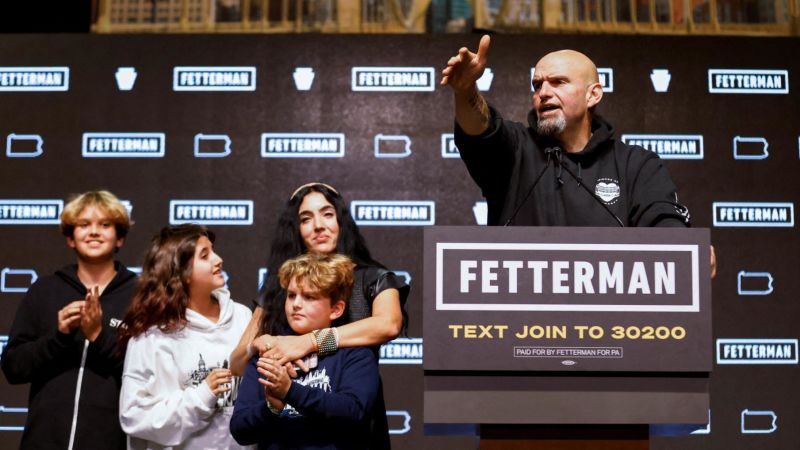 CNN
 — 

CNN Opinion contributors share their thoughts on the outcome of the 2022 midterm elections. The views expressed in this commentary are their own.
Florida Gov. Ron DeSantis sent a clear message to every Republican voter Tuesday night: My way is the path to a national majority, and former President Donald Trump's way is the path to future disappointments and continued suffering.
Four years ago, DeSantis won his first gubernatorial race by less than a percentage point. His nearly 20-point win against Democratic candidate Charlie Crist on Tuesday sent the message that DeSantis, not Trump, can win over the independent voters who decide elections.
DeSantis' decisive victory offers a future where the Republican Party might actually win the popular vote in a presidential contest – something that hasn't been done since George W. Bush in 2004.
Meanwhile, many of the candidates Trump endorsed in 2022 struggled, and it was clear from CNN exit polls that the former President – with his 37% favorability rating – would be a serious underdog in the 2024 general election should he win the Republican presidential nomination for a third time.
My friend Patrick Ruffini of Echelon Insights tweeted a key observation: DeSantis commanded huge support among Latinos in 2022 compared to Trump in 2020.
In 2020, Biden won the heavily Latino Miami-Dade County by seven points. DeSantis flipped the county on Tuesday and ran away with an 11-point win.
In 2020, Biden won Osceola County by nearly 14 points. This time, DeSantis secured the county by nearly seven points, marking a whopping 21-point swing.
DeSantis combined his strength among Latinos with his support among working class Whites, suburban white-collar voters and rural Floridians. That's a coalition that could win nationally, unlike Trump's limited appeal among several traditional Republican voting segments.
Last year, it was Republican gubernatorial candidate Glenn Youngkin of Virginia who scored an earthquake in a Biden state by keeping Trump at arm's length and focusing on the issues. Tonight, it was DeSantis who ran as his own man (Trump rallied for Marco Rubio but not DeSantis at the end of the campaign) and showed what you can do when you combine the political instincts required to be a successful Republican these days with actual governing competence.
DeSantis made a convincing case that he, rather than Trump, gives Republicans the best chance to defeat Biden (or some other Democrat) in 2024. With Trump plotting a reelection campaign announcement soon, DeSantis has a lot to think about and a solid springboard from which to launch a challenge to the former President.
Scott Jennings, a CNN contributor and Republican campaign adviser, is a former special assistant to President George W. Bush and a former campaign adviser to Sen. Mitch McConnell. He is a partner at RunSwitch Public Relations in Louisville, Kentucky. Follow him on Twitter @ScottJenningsKY.
Let it go. If election night confirmed anything for me it is this: We can all – voters, doomscrollers, pundits and election deniers included – stop believing every election revolves around former President Donald Trump. Instead, when asked in exit polls across the country, younger people, women and other voters in key demographics said their top concerns were inflation, abortion rights, crime and other quality of life issues.
What a relief. It finally feels like a majority of voters want to re-center American politics away from the toxic, conspiracy theory-driven rhetoric we've experienced over the past several years.
Yes, Republicans are still projected to take control of the House of Representatives, with a narrow (and narrowing) majority – but will that make much difference? Despite the advantage Democrats had in the chamber the past two years, President Joe Biden has still had to battle and compromise to get parts of his agenda passed. How the balance of power will settle in the Senate is unclear, with a few races in key states still undecided as of this afternoon. It will likely hinge, again, on Georgia, and a forthcoming runoff election between the incumbent, Democrat Raphael Warnock, and his GOP challenger, former football star Herschel Walker.
No matter what party you claim, there were positive signs coming out of the midterms. My hometown, Philadelphia, and its surrounding suburbs, came up big in another election – rejecting the Trump-backed New Jersey transplant, Dr. Mehmet Oz, and helping to send Democratic candidate John Fetterman to the US Senate. Pennsylvania voters also rejected an election denier, Doug Mastriano, in the race for state governor, and made history by electing Democrat Summer Lee as the state's first Black woman to serve in Congress.
Maryland voters, meanwhile, elected Democrat Wes Moore as their state's first Black governor. And in New England, Maura Healey became Massachusetts' first female governor. She's also the first out lesbian to win a state governorship anywhere in the US.
Democracy, freedom and equality also won out on ballot issues.
In unfinished business, voters tackled slavery, permanently abolishing "involuntary servitude" in four states – Vermont, Oregon, Alabama and Tennessee. (Louisiana held on to the slavery clause under its constitution, however.)
Despite efforts to limit voting rights across the nation, voters in Alabama approved a measure requiring that any change to state election law goes into effect at least six months before a general election. And, in Kentucky, voters narrowly beat back an amendment that would have removed constitutional protections for abortion rights – one of several instances in which voters refused to accept restrictive reproductive rights measures.
Still, the highlight of my midterms night was watching 25-year-old Maxwell Frost win a US congressional race in Florida – holding a Democratic seat in a state whose 2022 results skewed red, no less. More and more, we are seeing young people energized, voting and stepping up with fresh ideas to lead this democracy. I'm here for it.
Roxanne Jones, a founding editor of ESPN The Magazine and former vice president at ESPN, has been a producer, reporter and editor at the New York Daily News and The Philadelphia Inquirer. Jones is co-author of "Say it Loud: An Illustrated History of the Black Athlete." She talks politics, sports and culture weekly on Philadelphia's 900AM WURD.
Voters made Tuesday a bad night for former President Donald Trump. Despite his efforts, many of his favorites not only lost but denied the GOP the usual out-party wave of wins that come in midterm elections. This leaves a diminished Trump with the challenge of deciding what to do next.
In the short term, the man who so often returns to his well-worn playbook resumed his years-long effort to ruin Americans' confidence in any election his team loses. "Protest, protest, protest," he told his followers, even before all the polls closed. In a sign of his declining power, no mass protests ensued.
Nevertheless, false claims of election fraud will likely be a major theme if he follows through on his loudly voiced hints that he plans to run for the White House again in 2024.
To run or not to run is now the main question. It's not an easy choice. Trump could end up like other one-term presidents he has mocked, George H.W. Bush and Jimmy Carter, who retreated from politics and devoted themselves to new interests. However, he has other options. He could revive his television career – Fox News? – or return to his businesses. Or, he could develop a new role as leader of an organization that can exploit his prodigious fundraising ability, and give him a platform for grabbing attention, while leaving him plenty of time for golf.
Running could forestall the various legal problems he faces, but he has lawyers who might accomplish the same goal. Fox News is unlikely to pay enough, and his businesses are now being watched by a court-appointed overseer. This leaves him with a combination of easy work – fundraising and pontificating – combined with his favorite pastimes: fame, money and fun. What's not to like?
Michael D'Antonio is the author of the book "Never Enough: Donald Trump and the Pursuit of Success" and co-author, with Peter Eisner, of the book "High Crimes: The Corruption, Impunity, and Impeachment of Donald Trump."
Democrat Kathy Hochul won the New York State gubernatorial race, and thank goodness. Her opponent, Lee Zeldin, is not your typical moderate Republican who usually stands a chance in a blue state. Instead, he's an abortion opponent who wanted voters to simply trust he wouldn't mess with New York's abortion laws.
Zeldin was endorsed by the National Rifle Association when he was in Congress. He is a Trump acolyte who voted against certifying the 2020 election in Congress, after texting with former White House chief of staff Mark Meadows and reportedly planning to contest the outcome of the 2020 election before the results were even in.
New Yorkers sent a definitive message: Our values matter, even in moments of profound uncertainty.
Plus, Hochul made history as the first woman elected to the governor's office in New York.
This race was, in its final days, predicted to be closer than it actually was. Part of that was simply the usual electoral math: The minority party typically has an advantage in the midterms, and Republicans are a minority in Washington, DC, with a Democrat in the White House and a Democratic majority in Congress. And polling in New York state didn't look as good for Hochul as it should have in a solidly blue state: Voters who talked to pollsters emphasized crime fears and the economy; abortion rights were galvanizing, but didn't seem as definitive in an election for a governor vastly unlikely to have an abortion criminalization bill delivered to her desk.
The polls were imperfect. It turns out that New Yorkers are, in fact, New Yorkers: Not cowed by overblown claims of crime (while I think crime is indeed a problem Democrats should address, New York City remains one of the safest places in the country); determined to defend the racial, ethnic and sexual diversity that makes our state great; and committed to standing up against the tyranny of an anti-democratic party that would force women into pregnancy and childbirth.
However, Democrats shouldn't take this win for granted. The issues voters raised – inflation, crime – are real concerns. And the reasons many voters turned out – abortion rights, democratic norms – remain under threat.
Hochul's job now is to address voter concerns, while standing up for New York values: Openness, decency, freedom for all. Because that's what New Yorkers did today: The majority of us didn't cast our ballots from a place of fear and reaction, but from the last dregs of hope and optimism. We voted for what we want. And we now want our governor to deliver.
Jill Filipovic is a journalist based in New York and author of the book "OK Boomer, Let's Talk: How My Generation Got Left Behind." Follow her on Twitter.
North Carolina's Senate race received less attention than contests in some other states – possibly a result of the campaign having lesser-known candidates than states like Georgia, Pennsylvania and Ohio.
In the waning weeks of the race, multiple polls had the candidates – Democratic former state Supreme Court chief justice Cheri Beasley and Republican US House Rep. Ted Budd – separated by a percentage point or less.
Perhaps more than in any other Senate campaign, the issue of crime loomed large in North Carolina, with Budd claiming in his speeches that it had become much more dangerous to walk the streets in the state. That talking point, along with his focus on inflation, appeared to help propel him to victory in Tuesday's vote.
Beasley, by contrast, focused much of her attention on abortion, making it a central plank of her campaign that she would stand up not just for women's reproductive rights, but workplace protections and equal pay.
The two candidates were vying for the seat being vacated by retiring Republican Sen. Richard Burr. Despite being seen as a red state – albeit that is less solidly Republican than neighboring southern states – North Carolina has elected Democrats as five of the last six governors and two of the last six senators.
Former President Barack Obama won the state in 2008 but lost it in 2012 by one of the closest margins in the nation. And while Donald Trump won the state in 2016 and 2020, he never received 50% of the vote.
Douglas Heye is the ex-deputy chief of staff to former House Majority Leader Eric Cantor, a GOP strategist and a CNN political commentator. Follow him on Twitter @dougheye.
Many of us suspected that Democratic Florida Congresswoman and former House impeachment manager Val Demings would have an uphill battle unseating incumbent Sen. Marco Rubio, and weren't entirely surprised when she lost the race. With 98% of the vote counted, Rubio won easily, garnering 57.8% of the vote to Demings' 41.1%.
As it turns out, Tuesday was a tough night all around for Black women running statewide. Beyond Demings' loss, Judge Cheri Beasley narrowly lost her Senate bid in North Carolina.
And in the big heartbreak of the night, Stacey Abrams lost the Georgia governor's race to Gov. Brian Kemp – a repeat of her defeat to him four years ago, when the two tangled for what at the time was an open seat.
Abrams shook up the 2018 race by expanding the electoral map, enlisting more women and people of color who turned out in record numbers – but she fell short of punching her ticket to Georgia's governor's mansion. And on Tuesday she lost to Kemp by a much wider margin than in 2018.
Had Abrams succeeded, she would have been the first Black woman to become the governor of a US state. After her second straight electoral loss, America is still waiting for that breakthrough.
Meanwhile, an ever bigger winner of the night was Florida's Gov. Ron DeSantis, who handily defeated Democrat Charlie Crist.
DeSantis' big night solidifies what some feel is a compelling claim to front-runner status for the 2024 GOP presidential nomination, on what turned out to be a strong election night for Republicans in the state.
It's hard for a Democrat to win statewide in the deep South. And as Demings, Beasley and Abrams have shown, it's particularly tough for a Black woman to win statewide in the region: In fact, it's never been done.
All three women were well-qualified and well-funded stars in their party. But, when we look at the final vote tallies, it tells a familiar story. Take Demings, for example, a former law enforcement officer – she was Orlando's police chief – and yet, she did not get the big law enforcement endorsements. Rubio did, although he never wore the blue.
That was a big red flag for me, and it showed how much gender and race still play in the minds of male voters and power brokers of my generation and older. For Black women, a double burden of both race and gender at play. It is the nagging story of our lives.
As for Abrams, I think Kemp was helped by backing away from Trump and modulating his campaign message to appeal to suburban women and independents.
Abrams, meanwhile, just didn't have the same support and enthusiasm this time around for her candidacy. And that is unfortunate, but for her to lose by such a big margin says much more.
At the end of the day however, these three women have nothing to regret. They ran great campaigns, and they created great future platforms for themselves. And they each put one more crack in the glass ceiling facing candidates for the US Senate and governors' mansions.
Sophia A. Nelson is a journalist and author of the new book "Be the One You Need: 21 Life Lessons I Learned Taking Care of Everyone but Me."
Reflections on the morning after Election Day can be a little fuzzy: Chalk it up to a late night, incomplete data and a still-forming narrative. Still, as a longtime Pennsylvania election-watcher, I see three clear takeaways:
1) Pennsylvanians don't take to extreme anti-establishment candidates. The GOP candidate for governor, Doug Mastriano, broke the mold of just about any statewide candidate in the last few decades.
The state that delivered wins to center-right and center-left candidates like my father Gov, Dick Thornburgh, Sen. Bob Casey and Gov, Tom Ridge gave establishment Democrat Josh Shapiro a wipeout double-digit victory.
2) "You're not from here and I am" and "Stick it to the man" proved to be sufficiently powerful messages for alt-Democrat John Fetterman to win his Senate race, albeit by a much smaller margin.
Amplified by more than $300 million in campaign spending (making PA's the most expensive Senate race in the country), those two simple themes spoke to the quirky, stubborn authenticity that is a longstanding strand of Pennsylvania's political DNA.
3) In the home of Independence Hall, independent voters made a significant difference. Pretty much every poll since the beginning of both marquee races showed the two party candidates with locked in lopsided mirror-image margins among members of their own party.
Over 90% of Democrats said they'd vote for Shapiro or Fetterman and close to 90% of Republicans said the same of Mastriano or Oz. The 20 to 30% of PA voters who consider themselves independent voters may have been more decisive than most tea-leaves readers gave them credit for.
Most polls showed Shapiro and Fetterman with whopping leads among independent voters. They may not have been the same independent voters: Shapiro's indy supporters could be former GOP voters disaffected by Trump, and Fetterman's indy squad could be young voters mobilized by the abortion rights issue (about half of young voters are independents nationally).
The growing significance of this independent vote in close elections may increase pressure on both parties to repeal closed primaries so that indy voters can vote in those elections. Both parties will want to have more time and opportunity to court them in the future.
With Florida ripening to a deeper and deeper Red, Pennsylvania may loom larger and larger as the most contested, consequential swing state in the country: well-worth watching as we move inexorably to 2024.
David Thornburgh is a longtime Pennsylvania civic leader. The former CEO of the Committee of Seventy, he now chairs the group's Ballot PA initiative to repeal closed primaries. He is the second son of former GOP Governor and US Attorney General Dick Thornburgh.
The line of students registering to vote on Election Day stretched across the University of Michigan campus, with students waiting for over four hours. There was a palpable sense of excitement and urgency around the election on campus. For many young people, especially young women, there was one motivating issue that drove their participation: abortion rights.
One of the most important and contentious issues on the ballot in Michigan was Proposal 3 (commonly known as Prop 3), which codifies the right to abortion and other reproductive freedoms, such as birth control, into the Michigan state constitution. Since the overturning of Roe v. Wade, many Michiganders have feared the return of a 1931 law that bans abortion, even in cases of rape and incest, and contains felony criminal penalties for abortion providers.
Though the courts have prevented that old law from taking effect, voters were eager to enshrine reproductive rights in the state constitution, and overwhelmingly voted in favor of Prop 3 with over 55% of voters approving the proposal. This is a major feat given the coordinated campaign against the proposal. Both pro-life groups and the Catholic Church strongly opposed it, and many ads claimed it was "too confusing and too extreme."
The issue of abortion was a major focal point of the gubernatorial campaign between Gov, Gretchen Whitmer and her Republican challenger, Tudor Dixon. Pro-Whitmer groups consistently highlighted Dixon's support of a near-total abortion ban and her past comments that having a rapist's baby could help a victim heal. Whitmer's resounding win in the purple state of Michigan is certainly due, in part, to backlash against Dixon's extreme positions on the issue.
After the overturning of Roe vs. Wade, so many young voters felt helpless and despondent about the future of abortion rights. However, instead of throwing in the towel, Michigan voters showed up and displayed their support for Whitmer and Prop 3, showing that Michiganders support bodily autonomy and the right to choose.
Isabelle Schindler is a senior at the University of Michigan's Ford School of Public Policy. She is a field director for College Democrats on her campus and has worked as a UMICH Votes Fellow to promote voting.
From the beginning, the US Senate race in Ohio wasn't expected to be close. In the end, it wasn't – with author and political newcomer J.D. Vance defeating Rep. Tim Ryan by over six percentage points.
Republicans also swept every statewide office in Ohio, including the elections for justices on the Ohio Supreme Court who, for the first time, had their political party listed next to their names on the ballot. This will give the Republicans a dependable majority on state's highest court, which is significant since there is an ongoing unresolved legal battle over the drawing of state and federal legislative districts.
It is now safe to say that Ohio, for so long the quintessential swing state, is a Republican state. What happened is simple to explain: White, working-class voters have become a solid part of the Republican coalition in the Buckeye State. In 2016, then-Republican presidential candidate Donald Trump convinced these voters that the Democratic Party had abandoned them to progressive and internationalist interests with values they did not share. This shift was symbolized by the movement of voters in the former manufacturing hub of Northeast Ohio, once the most Democratic part of the state, to the GOP.
The question going into 2022 was whether the Republicans could keep these voters if Trump was not on the ballot. The Democrats recruited Rep. Tim Ryan to run for the Senate because he was from Northeast Ohio, having grown up just north of Youngstown. They hoped that he could win those working-class voters back, and Ryan designed his campaign around working-class economic interests, distancing himself from Washington, DC, Democrats and even opposing President Joe Biden's student loan forgiveness program. Once the votes were counted, however, Ryan performed only slightly better than Biden had in Northeast Ohio. In fact, he even lost Trumbull County, the place where he grew up and whose voters he represented in Washington for two decades.
Ohio Democrats will face another test in two years, when the Democratic Senate seat held by Sherrod Brown will be on the ballot. Brown won in 2018, but given last night's result, the Republicans will have no problem recruiting a quality candidate to run for a seat that, right now, at least leans Republican.
Paul Sracic is a professor of politics and international relations at Youngstown State University and the coauthor of "Ohio Politics and Government" (Congressional Quarterly Press, 2015). Follow him on Twitter at @pasracic.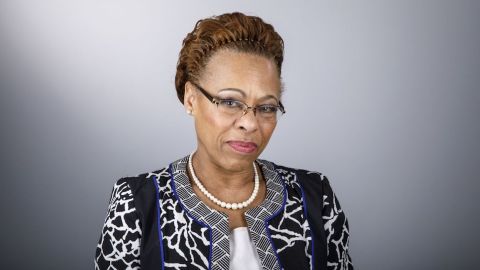 Pennsylvanians clearly rejected the worst of right-wing extremism on Nov. 8, sending a strong message to former President Donald Trump that his endorsement doesn't guarantee victory in the Keystone State.
Trump proved to be a two-time loser in the commonwealth this election cycle, despite stirring up his base with screaming rallies for Republican candidates Dr. Mehmet Oz, Doug Mastriano and Rep. Scott Perry.
And a lot of people are breathing a long, hard sign of relief.
Mastriano, who CNN projects will lose the race for the state's governor to Democrat Josh Shapiro, scared many Pennsylvanians with his brash, take-no-prisoners Trump swagger. He inflamed racial tensions, embraced Christian nationalism, and once said women who violated his proposed abortion ban should be charged with murder. On top of all that, he's an unapologetic election denier.
Dr. Oz, meanwhile, couldn't shake his carpetbagger baggage, and Oprah's rejection – on November 4, she endorsed his rival and now-victorious candidate in the Senate race, John Fetterman – seems to have carried more weight than Trump's rallies, at least in the feedback I've received from readers and community members.
All of this should compel some serious soul-searching among Republican leadership in Pennsylvania. What could have they been thinking to place all their marbles on someone so outside of the mainstream as Mastriano? Did they think Pennsylvanians wouldn't check Oz's address? Will they rethink their hardline stance on abortion?
In a widely-watched House race, Harrisburg City Councilwoman Shamaine Daniels made a valiant Democratic effort to unseat GOP Rep. Scott Perry, after the party's preferred candidate pulled out of the race. But her lack of name recognition and inexperience on the state or national stage impacted her ability to establish a base of her own. So the five-term incumbent, who played a role in efforts to overturn the 2020 presidential election, will return to Washington – though perhaps with a clipped wing.
Many Pennsylvanians may be staunch conservatives, but we proved we're not extremists – and we won't embrace Trump or his candidates if they threaten the very foundations of democracy.
Joyce M. Davis is outreach and opinion editor for PennLive and The Patriot-News. She is a veteran journalist and author who has lived and worked around the globe, including for National Public Radio, Knight Ridder Newspapers in Washington, DC, and Radio Free Europe/Radio Liberty in Prague.
In the last two years, President Joe Biden, Sen. Jon Ossoff and Sen. Raphael Warnock, all Democrats, won in the Peach State. There has been a raging debate in Georgia political circles since then as to whether these races signal a long-term left turn toward the Democratic Party, caused by shifting demographics, or whether they were merely a negative reaction to former President Donald Trump. Tuesday's results point strongly to the latter.
Republican Gov. Brian Kemp, who had rebuffed Trump's demand to overturn the 2020 presidential result, cruised to a convincing reelection on Tuesday with a pro-growth message by defeating the Democrats' rising star Stacey Abrams by some 300,000 votes. His coattails also propelled other Republican state candidates to victory – including the Republican Secretary of State Brad Raffensperger who had also defied the former President – and helped to keep the Georgia General Assembly firmly in GOP hands.
However, before sliding Georgia from a purple political state back into the solid red state column, we still have one more contest to look forward to: a runoff for the US Senate, echoing what happened in Georgia's last set of Senate races.
Georgia requires candidates to win over 50% of the vote and the presence of a Libertarian on the ticket has thrown the heated race between Warnock, the incumbent senator and senior pastor of Ebenezer Baptist Church in Atlanta, and Georgia football great Herschel Walker into an overtime runoff campaign to be decided on December 6.
Both Walker and Warnock survived November 8 to fight another day despite different strong headwinds facing each of them. For Warnock, it has been Biden's low favorability rating – hovering around 40% nationwide, and only 38% in Georgia, according to Marist. For Walker, it has been the steady drumbeat of personal allegations rolled out over the past few months, some admitted to and others staunchly denied.
Warnock has faced his challenge by emphasizing his willingness to work across the aisle on some issues and occasionally disagreeing with the President on others. Walker, who is backed by Trump, has pulled from the deep well of admiration many Georgians feel for the former college football star.
Both of these strategies were strong enough to get them into a runoff, but which strategy will work in that arena? The answer could be crucial to determining which party controls the US Senate, depending on the result of other races that have yet to be called. Stay tuned while Georgians enjoy having the two candidates for Thanksgiving dinner and into the holiday season.
Edward Lindsey is a former Republican member of the Georgia House of Representatives and its majority whip. He is a lawyer in Atlanta focusing on public policy and political law.
In his bid to win a seat in the US Senate, Ohio Rep. Tim Ryan tried to appeal to working class voters who felt abandoned by establishment Democrats. Those blue collar voters – many of them formerly members of his party – overwhelmingly supported Trump in 2016 and again in 2020.
Unfortunately for Ryan, his strategy failed. He lost to J.D. Vance by a decisive margin, according to election projections.
It was, perhaps, a predictable ending for a candidate who threw away the traditional approach of rallying your base and instead courted the almost non-existent, moderate Trump voter. And it's a shame. Had Ryan won, Ohio would have had two Democratic senators. The last time that happened was almost 30 years ago, when Howard Metzenbaum and John Glenn represented our state.
But in wooing Republicans and right-leaning moderates, Ryan abandoned many of Ohio's left-leaning Democrats who brought him to the dance.
That approach was perhaps most evident in his ads. In a campaign spot in which he is shown tossing a football at various computer screens showing messages he disapproves of, he hurls the ball at one emblazoned with the words "Defund the Police" and dismisses what he disdainfully calls "the culture wars."
Another ad showed Ryan, gun in hand, hitting his mark at target practice, as the words "Not too bad for a Democrat" appear on the screen. To imply you're pro-gun rights when majority of Americans support gun control legislation – and when your party explicitly embraces a pro-gun control stance is bewildering. Ryan's ads on the economy began to parrot the anti-China rhetoric taken up by Republicans. And when President Joe Biden announced his student debt plan in an effort to invigorate the Democratic bringing economic relief to millions of millennial voters, Ryan opposed the move.
As a Black woman living in a metropolitan area, I would have liked to see him reach out to communities of color, perhaps by making an appearance with African American members of Ohio's congressional delegation Rep. Joyce Beatty or Rep. Shontel Brown. But I would have settled for one ad addressing the economic or social concerns of people who don't live in the Rust Belt.
Ryan might have won if he'd gotten the kind of robust backing from his own party that Vance got from his – and if he'd courted his Democratic base.
Brianna N. Mack is an assistant professor of politics and government at Ohio Wesleyan University whose coursework is centered on American political behavior. Her research interests are the political behavior of racial and ethnic minorities. She tweets at @Mack_Musings.