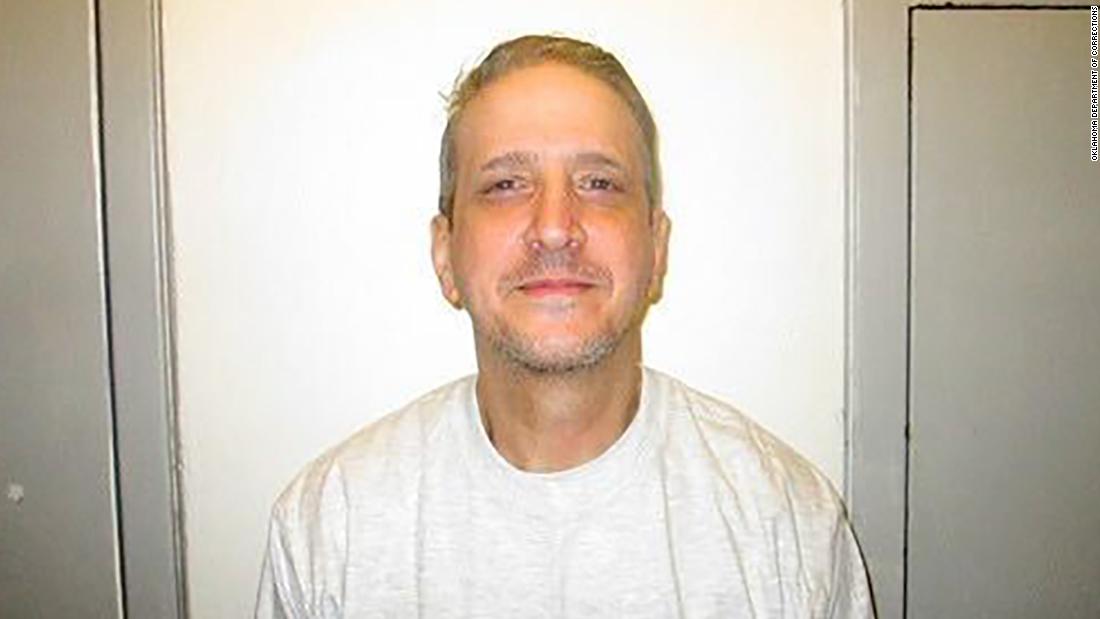 This is the fourth time Glossip has received a stay of execution or a reprieve, his attorneys say, since he was convicted of murder in the 1997 death of his boss.
Gov. Kevin Stitt's
order
is a 60-day stay of execution that starts September 22, which, until Tuesday, was Glossip's
most recent execution date
. The order reschedules the execution for December 8, more than two weeks after the stay expires.
The stay is "granted to allow time the Oklahoma Court of Criminal Appeals to address a pending legal proceeding," the order reads.
"We are extremely grateful for Gov. Stitt's thoughtful and compassionate decision to grant a 60-day reprieve for Rich's execution date," Glossip's attorney Don Knight said in news release Tuesday.
Glossip, a motel manager, was convicted of capital murder in the 1997 death of his boss, Barry Van Treese, on prosecutors' theory that he ordered the killing.
Prosecutors acknowledged that a different employee, then-19-year-old maintenance worker Justin Sneed, killed Van Treese with a baseball bat in Oklahoma City, but told jurors Sneed did so in a scheme masterminded by Glossip. Glossip maintained he had nothing to do with it.
Sneed received a life sentence in a plea deal for his testimony against Glossip.
CNN's Rebekah Riess, Amy Simonson, Andy Rose and Jarrod Wardwell contributed to this report.
Source link