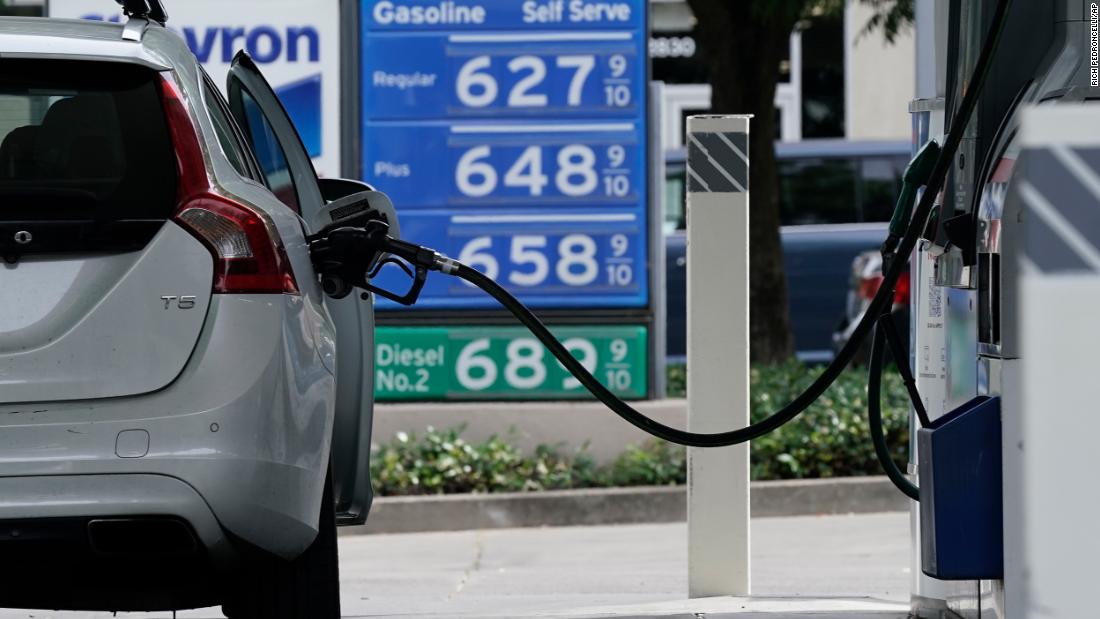 On top of historic inflation, this is the environment Democrats face five months from
Election Day
. It could prove disastrous for them.
When you examine something like gas prices from a historic context, it's best to look at price fluctuations. The public is likely to be far more forgiving of paying $4.70 a gallon if at this time last year they were paying $5.70.
The problem for Democrats is that at this point last year, the average price of regular gasoline was a little over $3 a gallon. That means gas prices are up more than 55% from 12 months ago. No other midterm cycle featured a rate of increase anywhere close to that five months before the election.
The closest was 37% in 2006. And since 1978, there's been only one other midterm year (2018) when the gas price growth rate (in percentage terms) at this point in the cycle was in the double digits.
Still, the relationship between gas price increases at this point in the midterm cycle and electoral results in November has been far from perfect. Gas prices were down at this point in the 1994 cycle, and the White House party (Democrats) lost a net of 54 House seats.
The average at this point in midterm cycles over the past century has been about 3%. We're at more than 8% now, or nearly triple that long-term average.
But like gas prices, the effect of inflation on midterm results has been far from predictable. Yes, the two years when there were the biggest inflation growth rates (1942 and 1922) saw losses of 44 House seats or more for the White House party.
The 1970 and 1978 midterm cycles featured inflation rates above 6% at this point, but the White House party kept its House losses at 15 seats or fewer.
Again, though, we're dealing with something that is on the outer edges of what we've seen historically. I'm not sure we really know how voters will react.
Indeed, the way Americans feel about the economy as a whole is something without a lot of historical analogies.
The only other midterm since 1994 when so many Americans thought the economy was just fair or poor was 2010 — and the White House party (Democrats) lost 63 seats and the House majority that year.
Five months out, signs point to a big Republican year
What you'll see is a lot more Democratic-held seats that are vulnerable right now (i.e., only leaning toward their party or worse).
Since 2000, the number of vulnerable Democratic seats relative to Republican-held ones correlates strongly with the election outcome. If the election were held today, the average of those two outfits points to a Republican gain of about 25 seats in the House. This would give them close to 240 seats. That's roughly on par with what happened in the 2010 midterms.
Moreover, the cause of Democrats' problems is pretty easy to identify: Everything we mentioned in the first half of this column.
In other words, everything we'd anticipate happening when certain economic measurements are at historically bad levels is happening.
The silver lining for Democrats is we're still five months from the election. Things can change. For example, we don't know how voters will respond if the US Supreme Court decides to overturn Roe v. Wade.
Democrats are going to have to hope that the unusual economic statistics we're seeing this year lead to an unusual result.
For your brief encounters: Americans like that summer thermostat at 72 degrees
As I noted at the top, we're already into summer, by a number of measures. The heat, which I find to be unbearable, can ultimately lead to discussions about what temperature to set the air conditioner at.
Well, polling shows that a plurality of Americans like to set that thermostat to 72 degrees, both during the day and at night.
Leftover polls