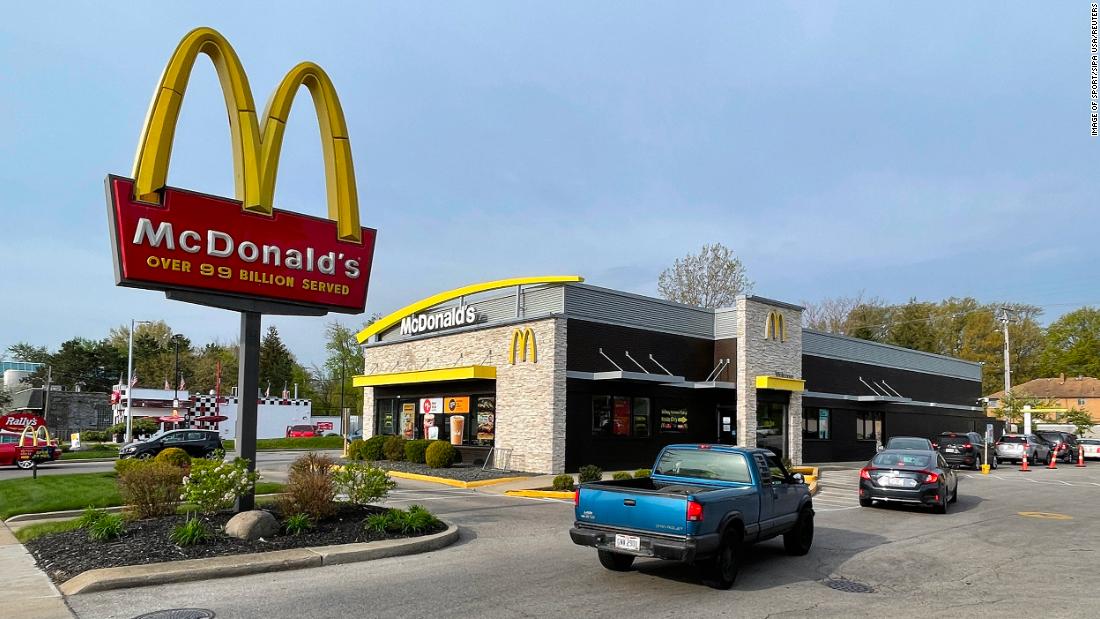 Sales at McDonald's US restaurants open at least 13 months jumped 3.7% in the second quarter, the company said Tuesday.
That growth was driven by higher menu prices and "value offerings" on its regular menu as well as through its app, according to McDonald's.
Restaurant chains have been raising their menu prices as
inflation soars
, both because their own costs are rising and they see that customers are not shying away from paying more. But consumers could push back eventually, so McDonald's is taking baby steps.
"We're taking smaller, more frequent price increases because it gives us the flexibility to be able to see how consumers are reacting and then adjust if or when necessary," said CFO Kevin Ozan during an analyst call Tuesday.
"Even though we're pushing through pricing, the consumer is tolerating it well," CEO Chris Kempczinski noted. That's in part because McDonald's has lots of lower-cost value options. "We're still doing very well from a value score standpoint," he said.
"Food at home has increased pricing significantly faster than what … McDonald's and others in our industry have done," said Kempczinski Tuesday. "I don't know what the impact of that is. But certainly, we expect that there is some benefit."
During the call, Kempczinski noted that consumer sentiment is weak in Europe. "That's one area of concern," he said.
Source link