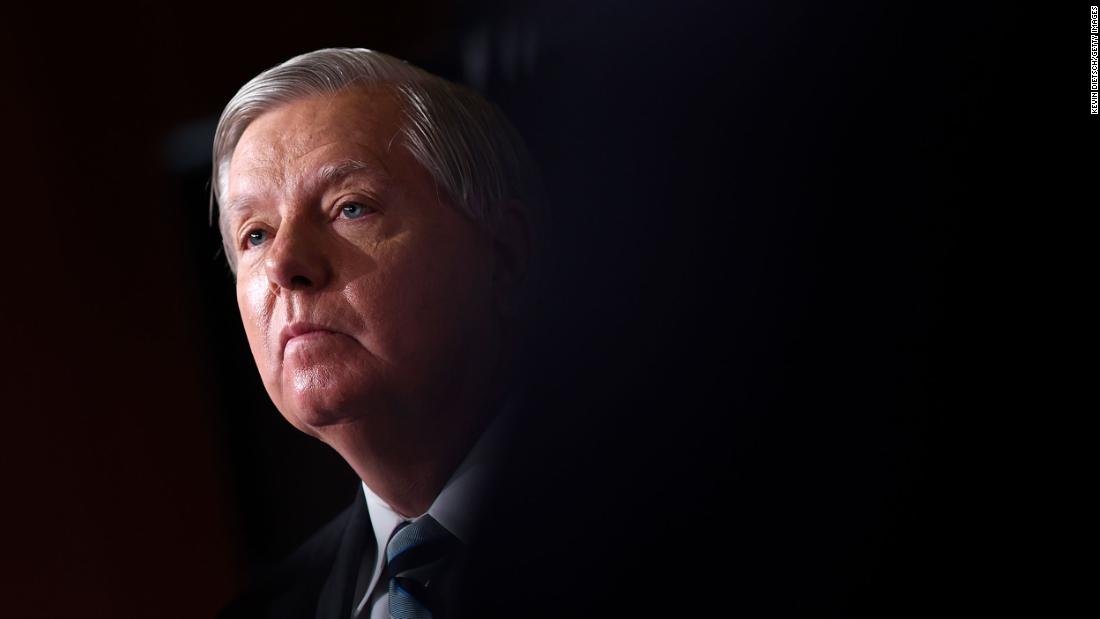 Graham had asked US District Judge Leigh Martin May on Thursday to put on hold her earlier decision not to quash Graham's subpoena.
Graham also has filed an emergency request with the US Court of Appeals for the 11th Circuit, asking it to put the subpoena on hold while his appeal plays out. The 11th Circuit court has not yet acted on that request.
The subpoena demands that Graham appear on Tuesday before the grand jury.
Earlier Friday, the Fulton County District Attorney's Office wrote in a court filing that Graham should have to appear to testify before the county's special purpose grand jury next week because he is "crucial" to its investigation and "not simply because he possesses necessary and material information but also because he is expected to provide information regarding additional scources of relevant information."
It went on to say that "delaying the Senator's testimony would not simply postpone his appearance; it would also delay the revelation of an entire category of relevant witnesses or information."
The filing was in response to Graham's attempts to get a federal judge to stay a decision requiring him to appear before the special purpose grand jury until he can appeal.
In their response, Georgia prosecutors argued, "Given the possibility that Senator Graham's testimony could reveal additional routes of inquiry, staying remand and enjoining his appearance at this stage could ultimately delay the resolution of the (Special Purpose Grand Jury)'s entire investigation."
"The public interest is served by allowing Senator Graham's appearance to proceed, ensuring the efficient continuation of the Special Purpose Grand Jury's investigation," Chief Senior Assistant District Attorney F. McDonald Wakeford wrote.
In the Fulton County district attorney's response Friday, Wakeford wrote that Graham "should not be afforded the opportunity to increase that delay while he continues to advance arguments that he is not subject to subpoena at all."
"The District Attorney asks that this Court deny Senator Graham's motion in order that he, for a single day, can assist them in that great task without further delay. The People have requested Senator Graham's testimony and stand ready to receive it. All that is left is for the Senator to meet them," Wakeford added.
Source link