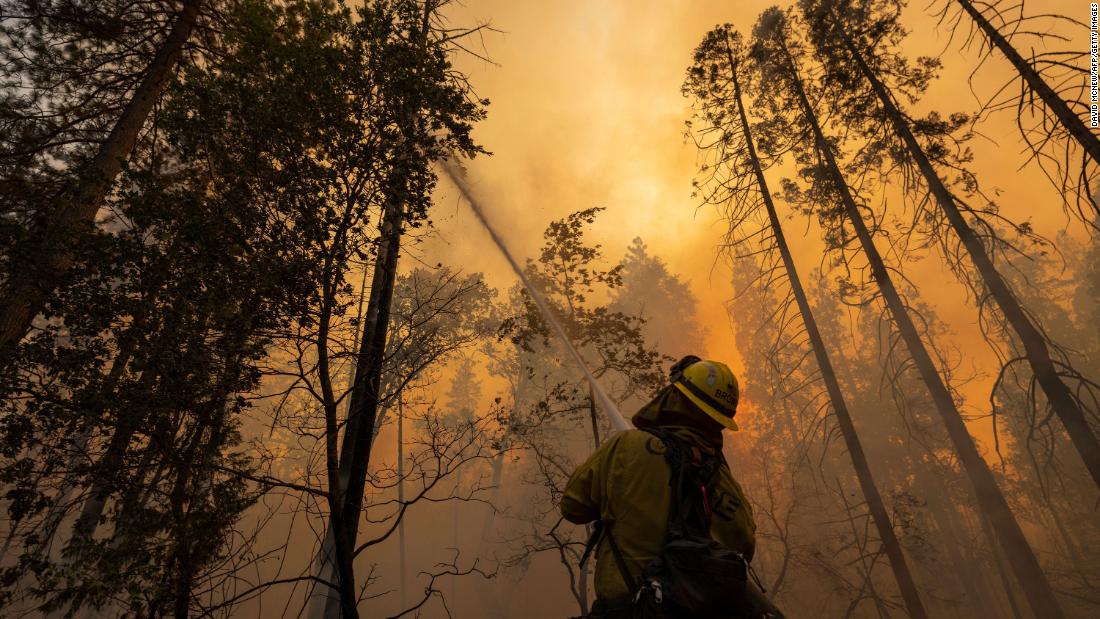 Since the Oak Fire began Friday in the foothills of the Sierra Nevada, it has exploded in size to more than 15,600 acres, destroying at least 10 structures and damaging five others, state fire officials said. More than 3,200 structures are threatened by the flames, which remain zero percent contained, though authorities said they are making headway.
As the fire ripped through Mariposa County over the weekend, Nick Smith's parents, Jane and Wes Smith, lost their home of 37 years and were left with "just the clothes on their back and the shoes on their feet," Smith told CNN.
"It's pretty sad to see the house that I grew up in and was raised in gone," he said. "It hits hard."
His mother only had enough time to load up their horses and escape the area, Smith said, while his father was busy working on the fire as a Mariposa County sheriff's deputy. Now, the couple is staying with friends and family as they recover from the loss.
Newsom declared a state of emergency for Mariposa County Saturday, citing the thousands of displaced residents, destroyed homes and threatened critical infrastructure.
"The Fire's behavior consists of flanking, backing, and creeping through National Forest Systems lands, roads, and recreational areas," the agency posted on its website. "This closure will support public safety by keeping public members out of hazardous burn areas and will allow firefighting resources to combat the Fire without public interference."
The Oak Fire is the largest of California's actively burning fires, which have been fueled by extended drought conditions in much of the state. The dry conditions leave underbrush and leaves vegetation brittle and quick to burn.
CNN's Chris Boyette, Sara Smart and Michelle Watson contributed to this report.
Source link