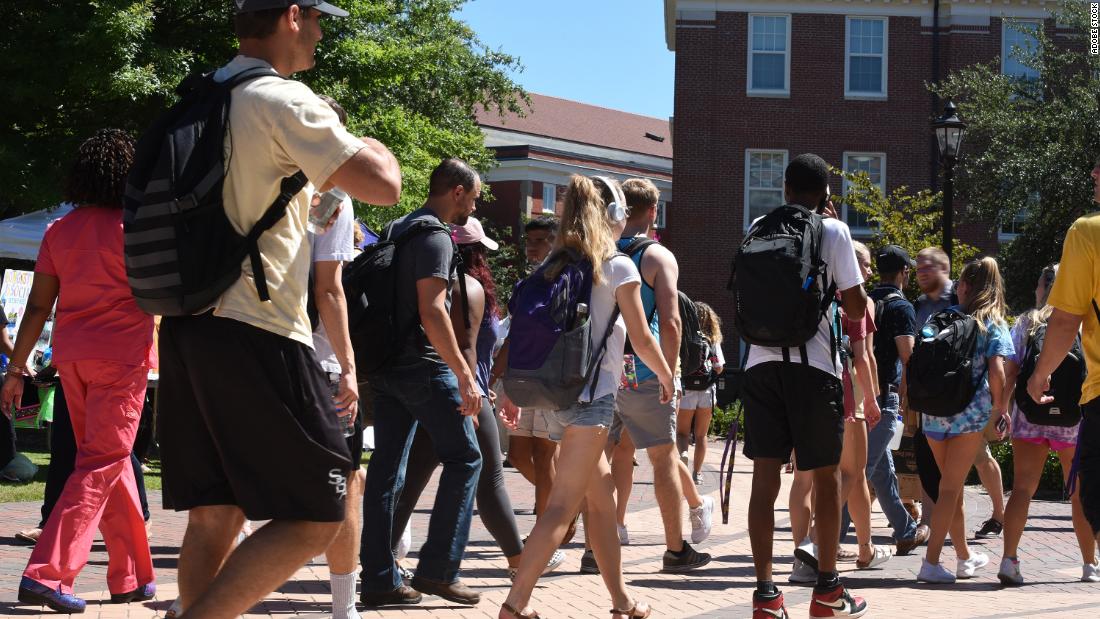 Since then, the administration has approved the cancellation of about $8.1 billion in federal student loan debt for close to 145,000 borrowers under the new waiver. Some of these borrowers have been approved for loan forgiveness but have yet to receive the relief.
The number of borrowers who have been approved for debt relief so far is a fraction of the
550,000 borrowers
the Department of Education originally estimated would be eligible for student loan forgiveness under the temporary expansion of the program.
The Public Service Loan Forgiveness program promises to wipe away remaining federal student loan debt after an eligible government or nonprofit worker makes 10 years of monthly payments. The program was created about 15 years ago, but a very small percentage of borrowers who applied had received forgiveness before 2021.
How the PSLF waiver works
Last year, the Biden administration temporarily expanded eligibility through October 31, 2022, so the program now includes borrowers who had loans that didn't originally qualify.
Due to the temporary waiver, it no longer matters what kind of federal student loans borrowers have or what repayment plans they are enrolled in. All payments will be eligible for the Public Service Loan Forgiveness program if the borrower was working full time for a qualifying employer.
Previously, eligibility also hinged on having a federal Direct Loan and being enrolled in an income-driven repayment plan, which sets payments based on income and family size. Those with Federal Family Education Loans, which were made by private lenders but backed by the government, did not qualify.
Many borrowers don't have to take any action in order to have the Department of Education review and update the number of their qualifying payments.
But those currently with older Federal Family Education Loans will have to consolidate them into Direct Loans by October 31. Payments made before consolidation will now count toward receiving relief.
Those who already have Direct Loans but have not submitted employment certification forms for past periods of repayment must also do that before October 31.
Biden is considering broader student loan forgiveness
Biden has said that if he takes action to broadly cancel federal student loan debt, it would be for an amount smaller than $50,000 per borrower.
On the campaign trail, Biden said he would support $10,000 in forgiveness. White House officials have indicated that the President is also looking at setting an income threshold so that high-earning borrowers would be excluded from the debt relief.
Source link