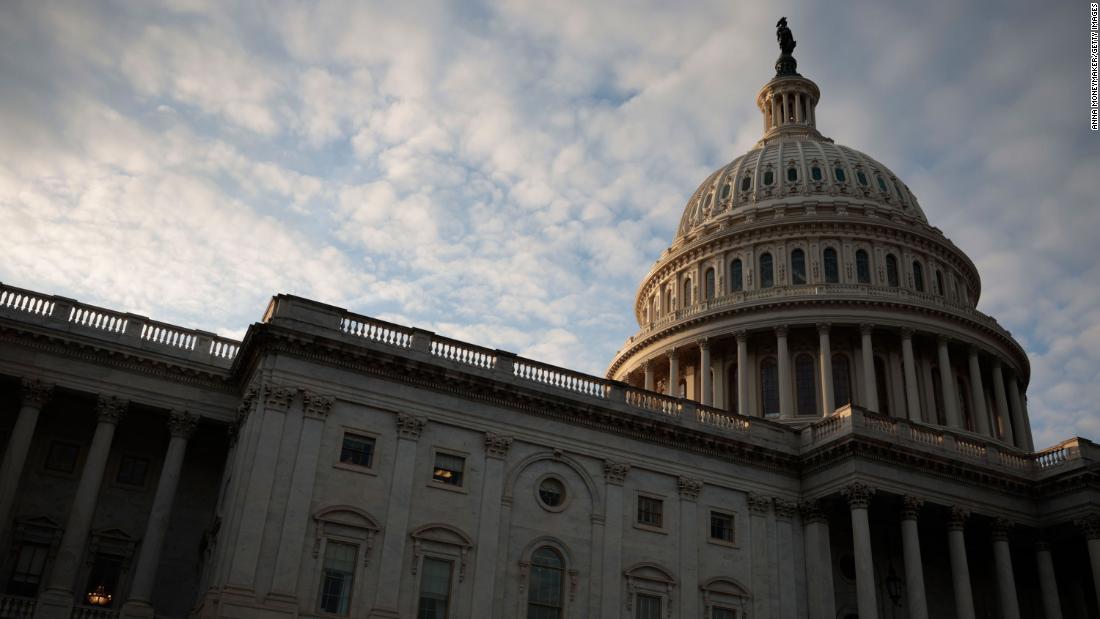 But even as Biden has continued to sink, other Democrats running this year have stabilized or improved their positions in a spate of recent polls, both in several major Senate races and in measures of which party voters say they intend to support for the House of Representatives.
"The fundamental question is: have forces been unleashed in the electorate that are more powerful than disappointment in Joe Biden?" says Simon Rosenberg, president of NDN, a Democratic research and advocacy group. "I would argue they have. Opposition to MAGA [the Trump movement] has been the driving force in the last two elections and it is likely to be the driving force in this one as well."
Still, no one underestimates how sharp a break from recent history it will represent if Democrats en masse can escape the undertow of Biden's sinking approval ratings. "It's hard to fight history," says Republican consultant Matt Gorman, who served as communications director for the National Republican Congressional Committee during the 2018 election, when a wave of discontent with Trump cost House Republicans dozens of seats. "It's extremely hard."
A growing alignment
Veteran Republican pollster Whit Ayres, in a view seconded by political professionals in each party, describes other candidates' vulnerabilities to attitudes about the president as a concentric circle. Members of the House, who tend to be lesser known in their districts, are at the greatest risk in a national backlash against the president. Senators, who are much more visible figures and usually raise vastly more money to define themselves through television advertising, are at somewhat less risk. And governors, who can match or exceed senators in their local visibility and have the added insulation of handling state, not federal, issues, are the most likely to control their own fate. "Governors have the most independent images from the national party, followed by senators, followed by congressmen," Ayres says.
Even so, on every front, it has become harder for either party to escape attitudes about the president while their party controls the White House.
Gary Jacobson, an emeritus professor of political science at the University of California at San Diego, says these trends reflect the growing tendency of voters to treat congressional elections in particular as parliamentary contests that are less a choice between individuals than between which party they want to control the majority and set the agenda — a decision shaped heavily by their verdict on the president. "You are not going to sacrifice your notion of who you want to run the institution to pick a nicer person," he says.
Hope for some of this year's Democratic candidates
This is the modern history that now looms, like the sheer face of a cliff, before Democrats as they contemplate a November election with Biden facing widespread disapproval. But the past few weeks have provided Democrats tantalizing signs that at least some of their candidates may be able to scale that hurdle.
"The story of Senate races is that they are candidate versus candidate battles and in each of the Senate battlegrounds the Democratic incumbent or candidate is demonstrating that they have their own strong brand and identity," independent of attitudes about Biden, argues David Bergstein, communications director for the Democratic Senatorial Campaign Committee.
In each of those Senate surveys, according to results provided to CNN by the pollsters, the Republican candidate was winning only between two-thirds and three-fourths of voters who disapproved of Biden's performance. That's far below the 85%-90% support that's become common in recent elections among the president's disapprovers for candidates from the other party. With such results in mind, Rosenberg, one of the most aggressive proponents of the decoupling theory, insists, "The underlying structure of the election has completely changed."
Most others I spoke with are more cautious. Many pointed to factors that could allow for Democrats to run further ahead of Biden's approval rating than has been common recently, but they also note other dynamics that point to that traditional link maintaining its power.
The most obvious source of potential improvement for Democratic candidates over Biden is voters in their own party. One reason Biden's overall rating is so low is that multiple national surveys have found that only about three-fourths or less of Democrats give him positive marks. But it's unlikely many of those Democrats will express their dissatisfaction with Biden by voting for Republicans in November. The recent Senate polls quantify that dynamic. In Quinnipiac's Georgia survey, for instance, 97% of Democrats said they are supporting Warnock over Walker, even though only 72% of Democrats said they approved of Biden's performance.
Democrats see these contrasts as evidence that many voters disenchanted with Biden remain even more alienated from a Republican Party defined by its loyalty to Trump. While attitudes toward the sitting president have heavily shaped all recent midterm campaigns, in "none of those past elections, none of them, was there a boogeyman lurking just offstage like there is right now," says long-time Democratic pollster Paul Maslin. Continued resistance to Trump, and his vision for the country, Maslin argues, has created "a counterweight against Biden [discontent] that didn't exist with all of those past presidents. This is a totally unique situation."
Strong headwinds
Still, the dynamics working against Democrats remain formidable too. Democrats are "up against a really strong economic tide and general unhappiness with the direction of the country and all those kinds of things don't bode well for the party in power," says Jacobson. Gorman, the GOP consultant, likewise argues that while the party holding the White House may successfully shift the public's attention for a while — as Republicans tried to do in 2018 with their emphasis on a migrant "caravan" from Central America — eventually most voters make their choice based on fundamentals such as their views of the economy and the incumbent president. Persuading voters to put more weight on their doubts about the party out of power, as Democrats are now attempting, is "easier said than done," he says.
Another factor working against Democrats is that turnout among the younger voters who have become so central to their coalition has traditionally plummeted in midterm elections. The likeliest impact of young voters' disillusionment with Biden, many strategists say, is another turnout dip in 2022, which would create huge problems for Democrats.
"The combination of the Roe decision, the return of mass shootings and the January 6 conspiracy that's been [revealed] … is going to remind people about everything they didn't like about Republicans," Rosenberg says. "Republicans have run consistently toward a politics that has been voted against by more people than any in the history of this country."
The huge complication for Democrats is that many of the voters who opposed Trump and his agenda in the past two elections are now also disillusioned with the performance of Biden and the Democrats. Maslin estimates that voters who are sour on both Trump and Biden could constitute nearly one-third of the electorate. More than any group, they may determine whether a red wave truly crests in November.
"If you've got 30% of the American people saying, 'I don't like Joe Biden and I don't like Donald Trump,'" Maslin says, "It goes back to: how do they make a judgment this year?"
Source link