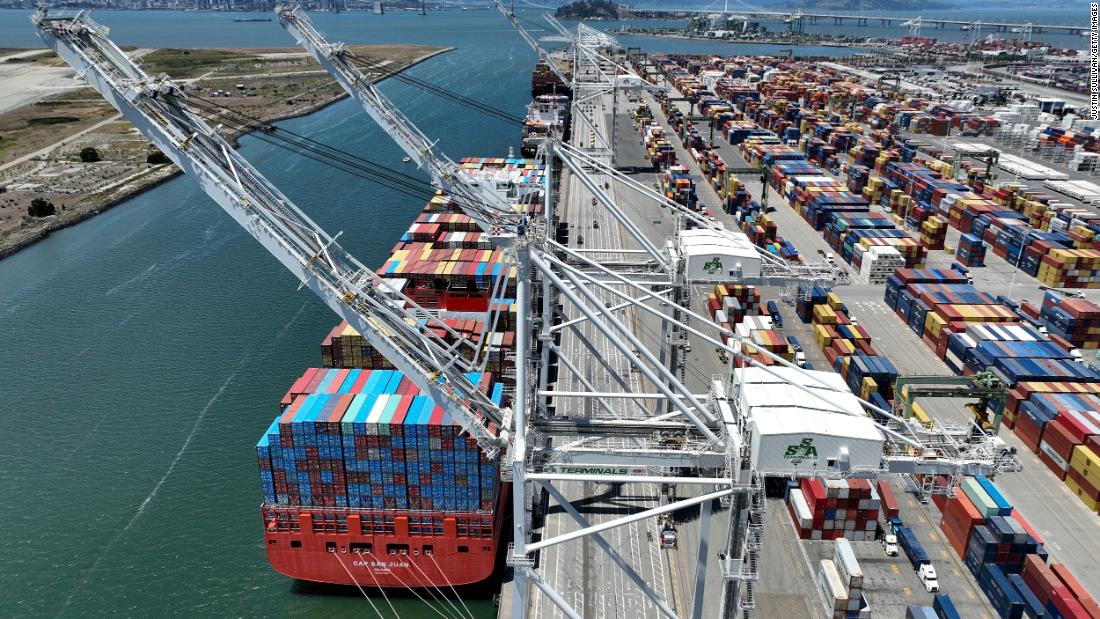 Morrow: By "fragmentation," (economists) are referring to a breakdown of the kind of free-wheeling, border-crossing trade and investment that's defined the global economic order over the past three decades. It is a form of deglobalization — rebuilding fences around national or regional fiefdoms.
The exodus of Western companies could push Russia and China closer together. Morrow points out that Airbnb is pulling its listings out of China not for political reasons, but to avoid bureaucracy.
End of the globalization wave?
"There is a real possibility that globalization will go into reverse," he said, although he also argued there would be trade-offs, and that in the future, supply chains will be better able to withstand disruptions like a pandemic and a war.
Global interruptions
Beyond decisions made by corporate giants, so many key markets, like oil and gas and food, are based on a global supply.
Informal alliances
How countries pursue strategic foreign policy goals feels increasingly interlocked with their economies.
President Joe Biden engaged with two different blocs of countries this week.
This is not, apparently, a rehash of the Trans-Pacific Partnership, the trade deal negotiated by the Obama administration but then rejected by the Trump administration. (Other TPP nations carried on without the US and formed that partnership anyway.)
Why won't Biden repeal these tariffs?
What Biden has not done is lift the Trump-era tariffs on Chinese goods — even though that's one of the few concrete and potentially substantive things he could do to combat inflation that's making everything more expensive for American consumers.
The solar panel industry could collapse
But he also explains how an investigation by the US government — into whether imports from Cambodia, Malaysia, Thailand and Vietnam use components made in China and should be fined for escaping tariffs — has the entire industry on the precipice.
The case against tariffs
CNN's Fareed Zakaria devoted a portion of his show on Sunday to the Biden administration's failure, so far, to lift the tariffs because it fears the domestic political consequences.
He lambasted the White House for behaving "like a deer caught in the headlights, paralyzed from fear that any major shift might get attacked by Republicans."
"Getting cheap stuff at Walmart is a much bigger boon for someone making $30,000 a year rather than $300,000," Zakaria said.
But the larger issue of globalization and an opposition to free trade has gotten a bad rap in the US, he said. Former President Donald Trump exploited this constantly, scuttling the TPP, renegotiating NAFTA and also by slapping the tariffs on China.
"A conventional wisdom has congealed in the United States that decades of free trade have led to stagnant wages for the middle class and misery for the working class," Zakaria said.
The flip side of globalization
He argued globalization has actually made life better by making key goods like food, clothing and technology cheaper and more accessible to more Americans.
"We are witnessing what happens when the economic winds move in the opposite direction and costs start spiraling up," Zakaria said. "It might even make us all a little nostalgic for globalization."
Source link