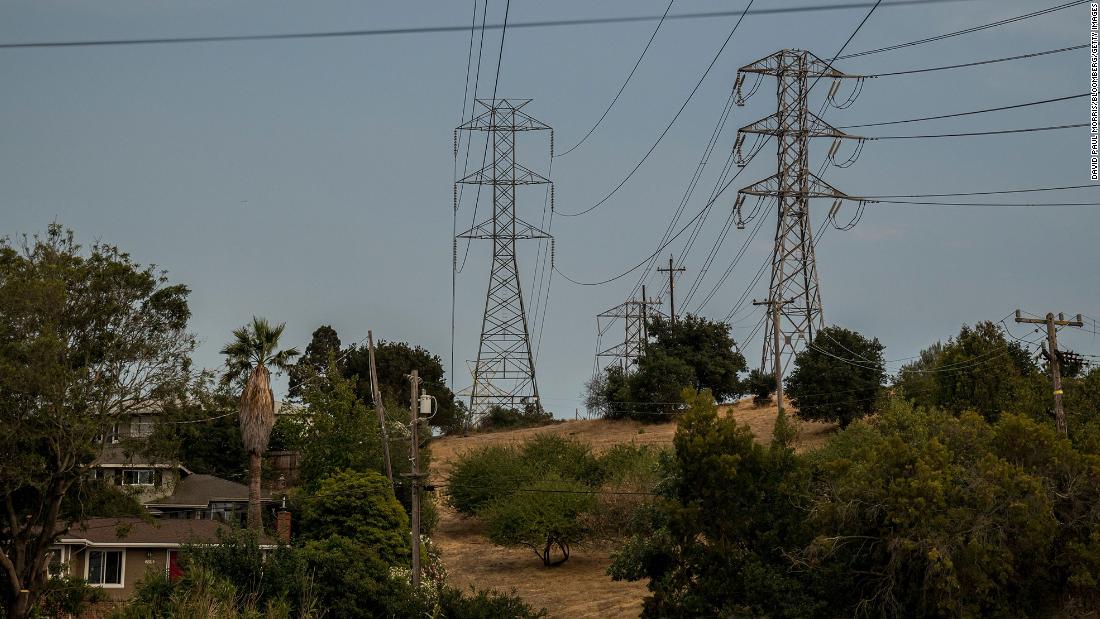 CNN's Tyler Mauldin, a meteorologist, wrote this week about a stark warning from NERC, the regulating authority that oversees the health of the nation's electrical infrastructure.
In a reliability assessment for the
coming summer
, NERC predicted that excessive temperatures and ongoing drought could cause the power grid to buckle.
The high temperatures will increase demand for electricity.
Meanwhile, drought conditions will reduce the amount of power available.
Bottom line: The US power grid does not react well to extreme temperatures, either cold or heat, but more extreme temperatures are guaranteed because of the climate crisis.
It's going to be hot out there
Mauldin also notes that on Thursday, the National Oceanic and Atmospheric Administration's Climate Prediction Center "called for nearly the entire contiguous United States to experience above average temperatures this summer."
Where blackouts might strike
While the weather report for pretty much the whole country is for a hot summer, the potential for blackouts is focused on specific areas.
At highest risk: The Upper Midwest and mid-South along the Mississippi River.
The reasons: Old power plants are being retired there, the heat will drive up demand, and the region has a tornado-damaged transmission line, according to NERC.
Texas, the West Coast and the Southwest, all of which have experienced power issues in recent years, are also at an elevated risk.
Everywhere is at risk to some degree
With the climate crisis fueling wildfires, hurricanes and other more unexpected weather emergencies, any part of the country could be susceptible to power outages, as I learned from Mark Dyson at RMI for last year's story.
"I can't think of a single area of this country that doesn't have a looming catastrophic risk," he told me before rattling off scenarios.
The US energy grid, which is divided into distinct regions, is aging and in desperate need of updating — particularly as the US transitions to more renewable forms of energy, like solar and wind, which do not produce energy at consistent rates all the time.
It will take trillions in the long run
But that's a drop in the bucket.
In the meantime, Americans need to get used to a less reliable electrical grid as the climate crisis sets in.
Deregulation didn't help
Ed Hirs, an energy fellow at the University of Houston, blames deregulation for the state of the country's power grid.
This is going to cost some money
It will take investments to fix the system of power grids in the country, Hirs told me, and neither utilities nor policymakers want to break the news to people.
"The consumer, also known as a voter, looks at this with some sort of dissociative identity disorder," he said.
"We're gonna have to pay for it one way or the other. It's going to come out of your taxpayer pocket or your consumer pocket, but it's coming out of the same pair of pants."
Source link