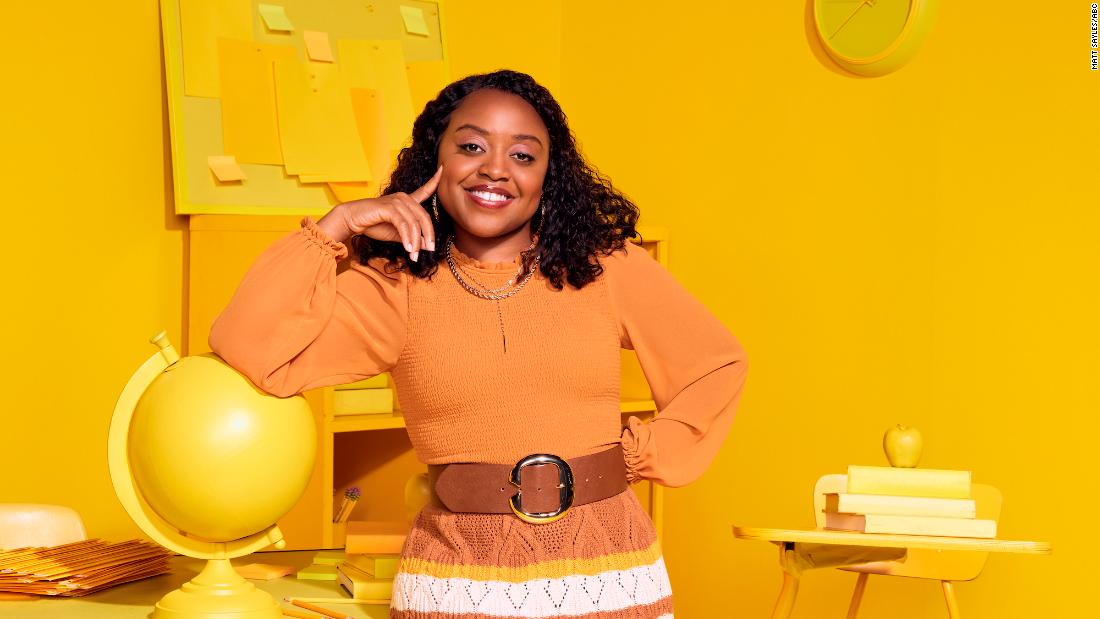 Granted, I don't have children nor have I seen the inside of a classroom in years, but this month will still always be "back-to-school" time for me.
Which works perfectly for this week's newsletter — some of the new entertainment options out there are top of the class.
Not enough great things can be said about "Abbott Elementary" creator Quinta Brunson.
Now Ralph, Brunson, who also plays a role as teacher Janine Teagues, and the rest of the gang from our favorite Philadelphia elementary school are all back for what we expect to be another hilarious season. I can't wait to see how it plays out.
"Abbott Elementary" airs Wednesday nights on ABC; episodes will also be available to stream the following day on Hulu.
'Dahmer — Monster: The Jeffrey Dahmer Story'
His name has become almost synonymous with serial killing.
Jeffrey Dahmer, whose horrifying crimes included murder, sexual assault, cannibalism and necrophilia, has been the subject of plenty of true crime books, TV shows and movies. The latest comes from Ryan Murphy for Netflix.
The series is available now on Netflix.
'The Kardashians' Season 2
"I think people will be really surprised," she added.
That first episode is now streaming on Hulu.
Two things to listen to
"Subject to Change," Ballerini's fourth full-length record, features the now 29-year-old country singer with a new perspective on life.
"Subject to Change" is out now.
There is no law that says 5 Seconds of Summer can't release a new album in the fall, so the Australian pop rock group is doing just that with its fifth album, "5SOS5."
It's been more than a decade since the group exploded on the music scene, quickly gaining a reputation for catchy hits — and hard partying.
Now though, the bandmates have settled a bit more into adulthood; with time to reflect that has come with both the years and the pause of a pandemic, their songwriting is in a different place.
"5SOS5" is also out now.
One thing to talk about
Brava to "The Woman King."
The controversy was a reminder to me of how social media has all too often encouraged people to get up in arms about so many things without having enough information to make an informed decision.
Something to sip on
The case of Adnan Syed is a reminder that investigative journalism can be a powerful tool — and can change people's lives.
Syed was a teen in high school when he was accused, and eventually convicted, of the 1999 murder of his ex-girlfriend, Hae Min Lee. Though he was sentenced to life in prison in 2000, the global success of "Serial" led to widespread concern that he had been unfairly convicted and calls that the case should be reexamined.