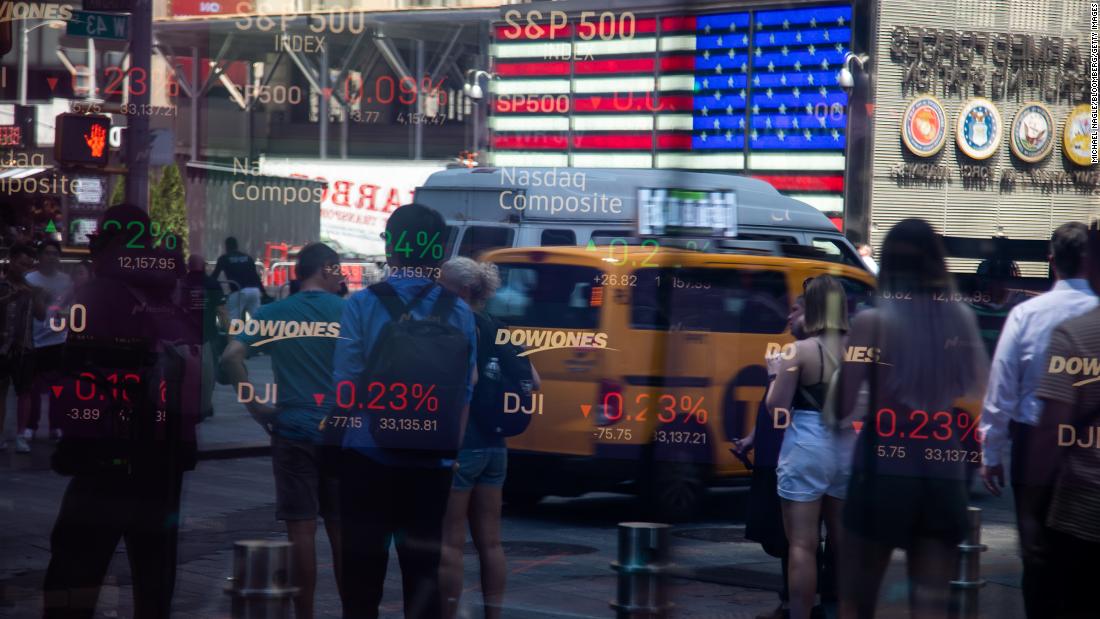 The net worth of households and nonprofit organizations dropped $0.5 trillion to $149.3 trillion in the first quarter, according to Federal Reserve Bank data released Thursday. That's a notable turnaround from the robust gains in wealth that began in mid-2020, fueled by skyrocketing prices of homes and equities.
The first-quarter decline reflects the
swoon in the stock market
this year,
which slashed $3 trillion from the value of directly and indirectly held corporate equities. The
Dow
and the
S&P 500
each dropped nearly 5% in the first three months, while the
Nasdaq
plummeted nearly 9%. It was the worst quarterly performance for the markets since the first quarter of 2020 when the Covid-19 pandemic upended the US economy.
But the decline in equities was partially offset by a $1.7 trillion increase in the
value of real estate
and a continued high rate of personal saving, the Fed said.
Meanwhile, household debt grew at an annual pace of 8.3%, reflecting strong growth in both home mortgages and consumer credit.
Source link