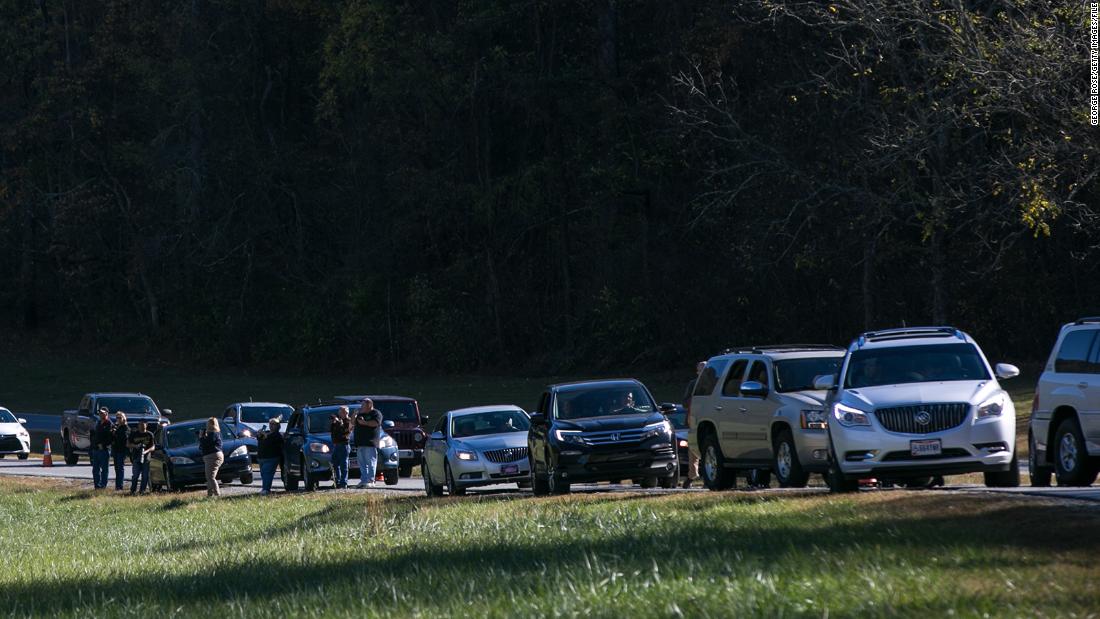 The park in North Carolina and Tennessee announced the new fee on Monday, and it goes into effect March 1.
The rates will be:
• $5 for a daily parking tag
• $15 for a parking tag for up to seven days
• $40 for an annual parking tag
Money collected from the "Park it Forward" program will be used to maintain the park's roads, trails and structures, the release said.
'Protected for visitors'
"We take great pride in being the country's most visited national park, but that distinction comes with tremendous strain on our infrastructure," said Superintendent Cassius Cash. "Now we will have sustained resources to ensure this sacred place is protected for visitors to enjoy for generations to come."
All park roads will remain toll free, and the parking tags will not be required for motorists who pass through the area or who park their vehicles for less than 15 minutes, the park said.
The tags will not guarantee a parking spot at a specific place. Parking will still be on a first-come, first-serve basis.
Camping fees
Camping fees are going up as well.
National parks across the country — especially the big names — are adding or increasing fees and requiring reservations to deal with all the visitors. Some examples of fees and reservations:
Top image: A line of cars and people pull over sy a meadow at the Oconaluftee Visitor Center. (Photo by George Rose/Getty Images)
Source link