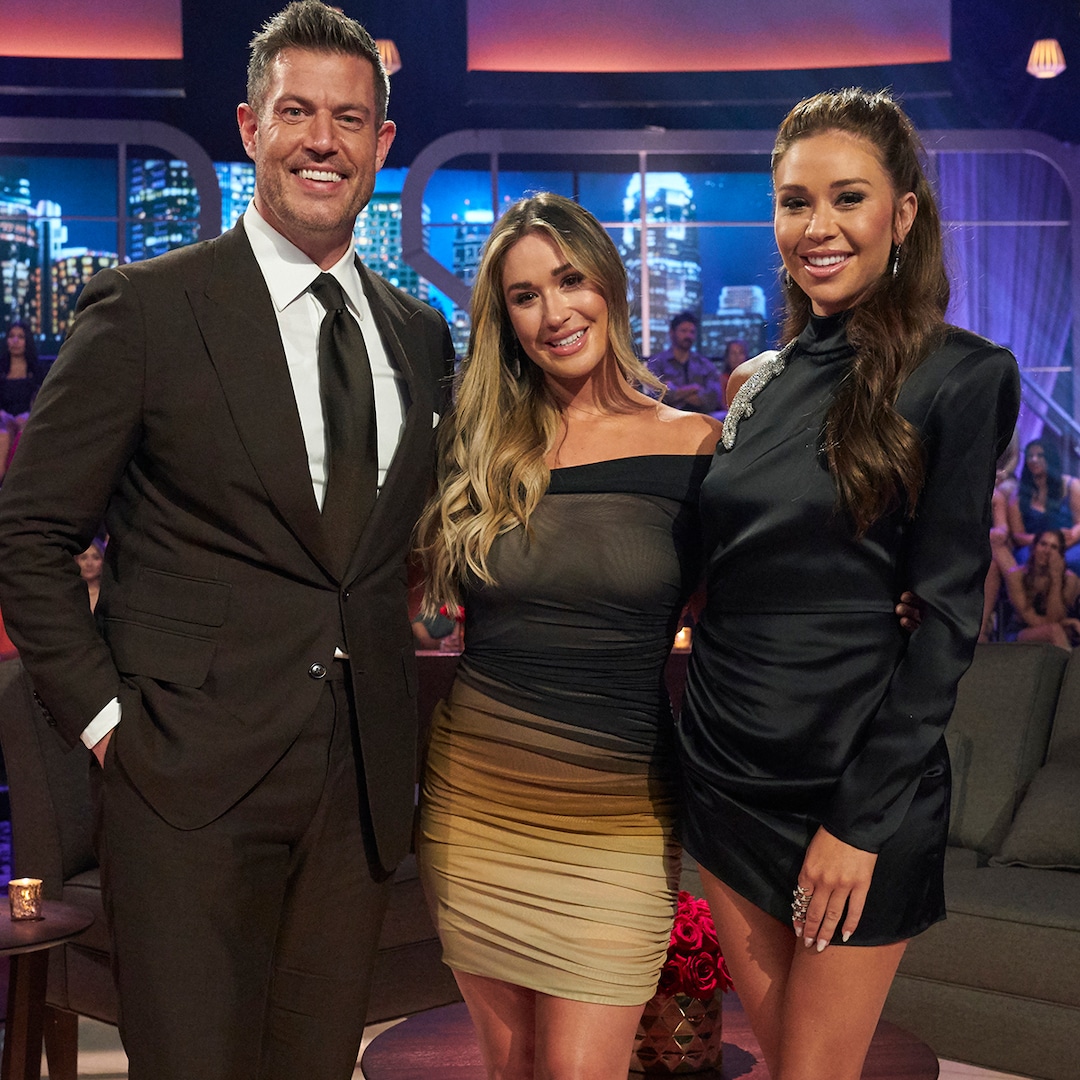 When Logan was asked if he regretted how it all went down, he said, "I wish I had done it in a more graceful way that didn't affect so many people, but I don't regret pursuing Gabby."
Next up, it was time for Nate and Gabby to come face-to-face for the first time since their emotional break-up in Amsterdam. Nate, a perceived frontrunner all season, was sent home by Gabby because she didn't think she was ready to be a stepmother to Nate's six-year-old daughter.
"Every moment and emotion that I had with Gabby was real," Nate said of their connection. "We both felt it, we experienced it. In past relationships, I can't always say that we had the commitment of, 'We'll be boyfriend and girlfriend.' With this, I committed to Gabby as her boyfriend. I walked into it with that lens."
However, there was far more for Nate to address than his relationship with Gabby. In recent weeks, allegations surfaced that Nate kept his daughter a secret from a woman he was dating for a year-and-a-half.
"I went through a pretty traumatizing time when I went through a divorce and essentially the foundation that was built around my daughter was pretty much crumbled," Nate said about the accusations. "The one thing that I protect most on this Earth is my daughter. I would never bring her into a situation I feel is dangerous, a situation that I feel is unstable. It just made me put a wall up, protecting my daughter from the instability of my dating life."
Additionally, Nate addressed separate allegations that he was recently dating two women simultaneously—and he owned up to it.
"I'm deeply sorry for the way that I acted," Nate said. "I should have been more communicative. I should have been more clear in my intentions. I pray that you forgive the man that I was because I'm not that same person."
Source link