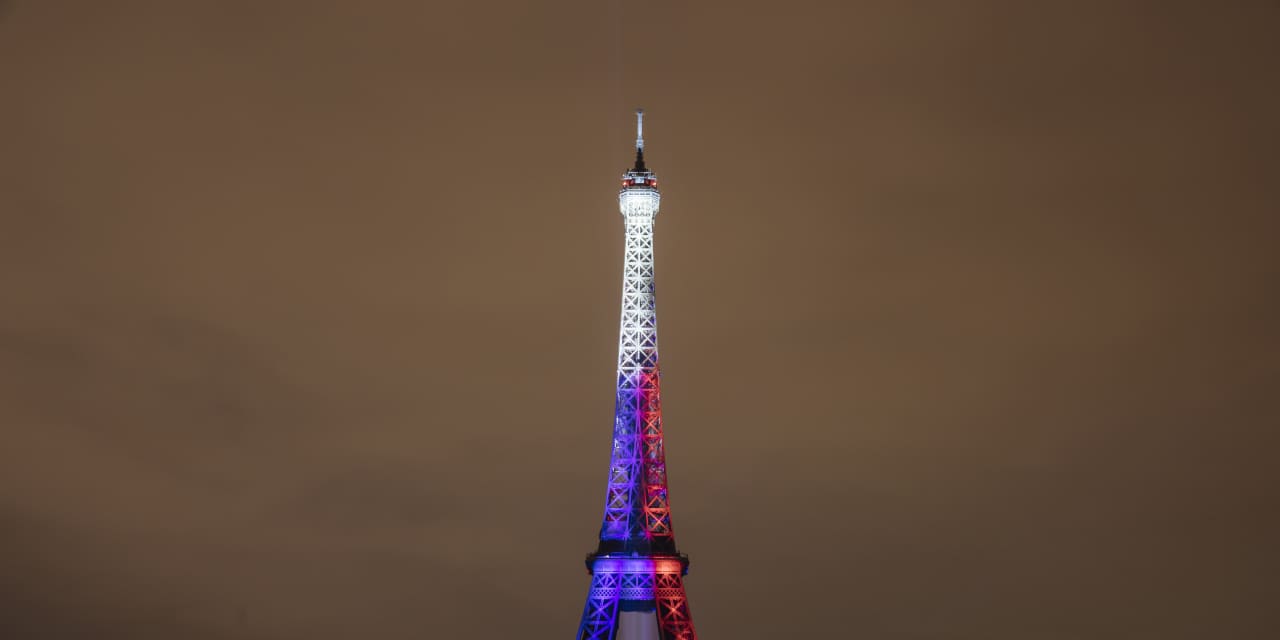 London has lost its crown as top European stock market.
According to data compiled by Bloomberg, Paris now commands the biggest bourse, the result of reduced post-Brexit demand for U.K assets; the increased popularity of French luxury goods groups; and the impact of the tumbling pound.
At the start of the week the total market capitalization of U.K. quoted companies was $2.821 trillion, said Bloomberg, compared to $2.823 trillion for France. In 2016, before Britain voted to leave the European Union, the London market was worth $1.5 trillion more than its peer across the Channel.
Much of the damage to London's market cap has come from concerns about the poor performance of the U.K. economy. Inflation is at a 41-year high of 11.1% and the Bank of England's consequent interest rate rises are starting to hit a housing market considered central to Britons' financial health.
While the FTSE 100
UKX,
-0.57%
of internationally-focused blue chips has only lost about 2% this year, the medium-sized domestically-exposed FTSE 250
MCX,
-0.29%
is off 20%. In addition, the City of London's exit from the European single market has deterred some companies from choosing the U.K. as a destination for their IPOs.
The endurance of luxury global brands has also had an impact. As the global middle class grows – notably in China – French groups such as LVMH
MC,
-0.03%,
L'Oreal
OR,
-0.51%
and Hermes
RMS,
+0.38%
have seen their market capitalizations surge. LVMH is valued at around $366 billion while Shell
SHEL,
-0.13%,
the biggest London-listed stock, has a market cap of $197 billion.
Finally, the pound's weakness since the Brexit referendum has taken its toll when comparing both bourses in dollar terms. Over the last six years since the Brexit referendum the pound
GBPUSD,
-0.58%
has lost about 20% against the U.S. dollar while the euro
EURUSD,
-0.45%
is down just 9%.
Source link