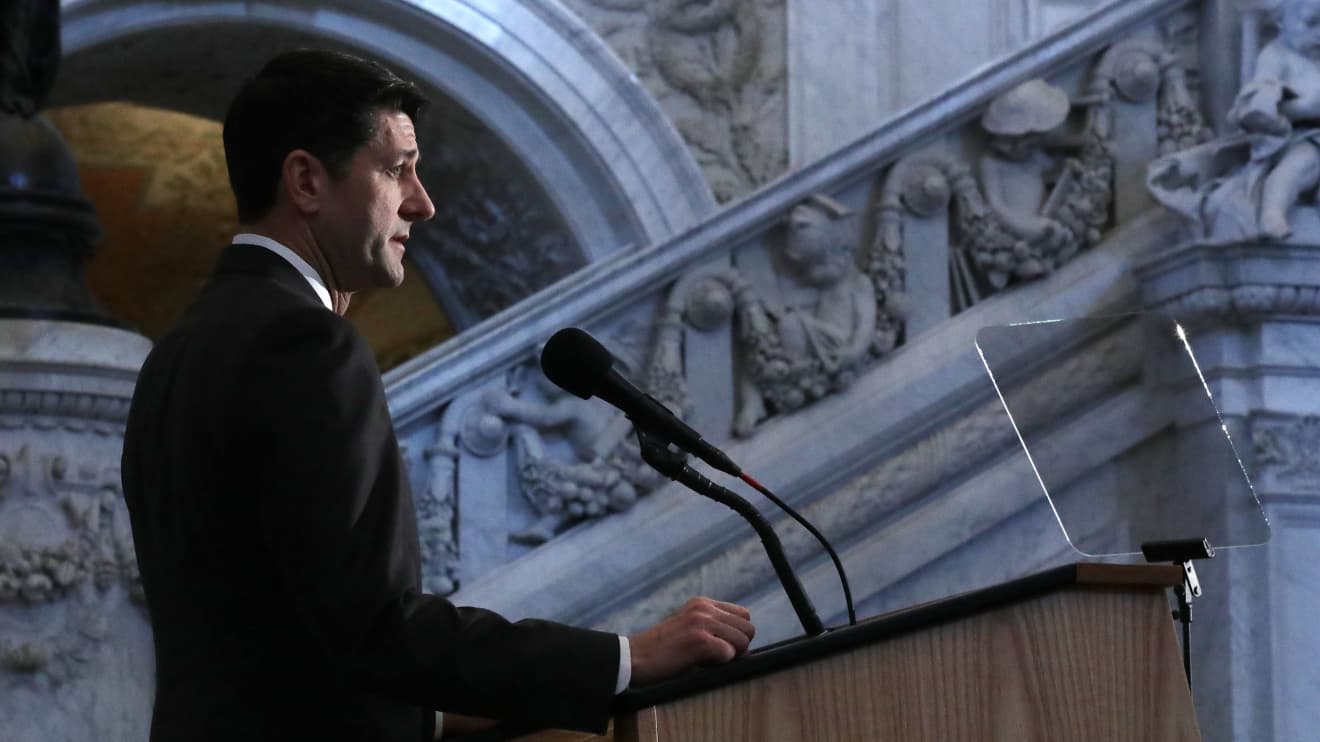 ""I was horrified.""

— Former House Speaker Paul Ryan

Former House Speaker Paul Ryan said the Jan. 6, 2021, attack on the U.S. Capitol reduced him to tears.
"I spent my whole adult life in that building. And I saw my friends, a lot of cops, some of my old security detail — I'm still friends with a bunch of those guys. It really disturbed me, foundationally," said Ryan, as quoted in Mark Leibovich's new book "Thank You for Your Servitude," which looks at former President Donald Trump and his relationship with the Republican party.
In the book, Ryan is described as "sobbing" over the events of that day, which are now the subject of a House committee investigation.
The news of Ryan's reaction was reported earlier by CNN, which obtained a pre-publication copy of the book.
Ryan, a longtime Republican member of Congress from Wisconsin, served as House Speaker from 2015 to 2019 — before Trump took office. He also ran as the vice-presidential nominee in 2012, when Mitt Romney topped the ticket as the Republican presidential candidate.
Ryan retired from Congress in 2019 and now heads up the American Idea Foundation.
This isn't the first time Ryan has commented about the Trump presidency — or specifically about the events that took place before Trump left office. In 2021, Ryan remarked that "It was horrifying to see a presidency come to such a dishonorable and disgraceful end."
Trump hasn't been a fan of Ryan for that matter. He has referred to the former House Speaker as a "pathetic loser" and a "weak RINO" (meaning Republican in Name Only).
Ryan serves on the board of directors of Fox Corporation. News Corp, parent of MarketWatch publisher Dow Jones, and Fox Corporation, share common ownership.
Ryan's foundation and Trump's office didn't respond immediately to a MarketWatch request for comment.
Source link