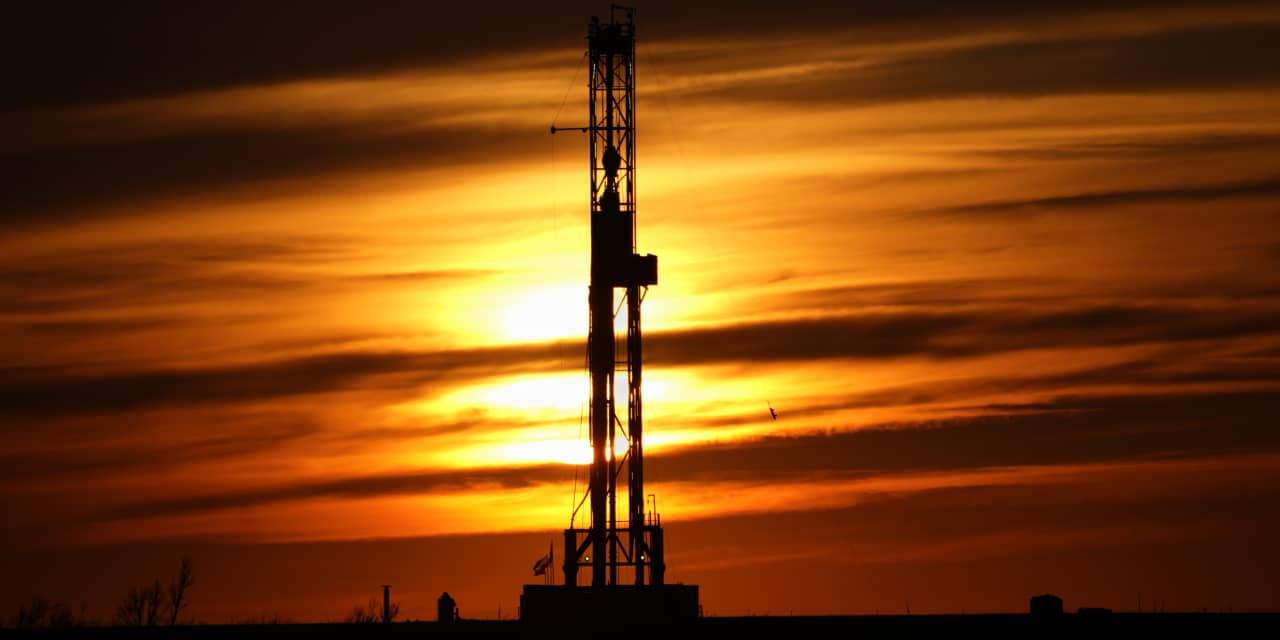 Oil futures moved higher on Friday, but were on track for weekly losses as fears of recession outweighed tight global supplies of crude.
Price action
Market drivers
Mounting fears of recession were blamed for sinking crude prices this week, with WTI falling below $100 a barrel and entering a bear market. Crude and other commodities rebounded on Thursday, as news reports said China was considering a $220 billion stimulus.
Read: U.S. oil tumbled below $100 a barrel — What that says about recession fears and tight crude supplies
Oil prices extended their gains in the wake of a stronger-than-expected reading on U.S. job creation in June, which helped to ease worries about a possible recession that would hurt energy demand. The nation created 372,000 new jobs, compared with the 250,000 jobs expected by economists polled by The Wall Street Journal.
See: Commodity ETFs tumble on recession worries, but catch a rally on 'Reinflation Day'
"Oil has been the best performing asset class this year and we do expect prices to continue stabilize and even go higher from here," Tariq Zahir, managing member at Tyche Capital Advisors, told MarketWatch.
"We are in driving season and, of course, hurricane season," Zahir said. Driving season raises demand for oil and gasoline, while the Atlantic hurricane season, which runs from June 1 through Nov. 30, can threaten energy operations in the Gulf of Mexico.
Thursday's Energy Information Administration data showed a large weekly build in crude inventories, but oil prices still managed to end the day higher and extend those gains into Friday, Zahir pointed out. The data also showed domestic gasoline and distillate inventories lower for the week. The risk for oil is "to the upside," he said.  
Read: Why crude released from U.S. oil reserves may have ended up being exported overseas
Risks also remain around oil flows from Kazakhstan, after a Russian court earlier this week ordered the halting of loadings from the CPC terminal on Russia's Black Sea coast, noted Warren Patterson, head of commodities strategy at ING, in a note.
The court ordered a 30-day stoppage in loadings, though Kazakhstan has said oil flows remain unaffected, he wrote, noting that the CPC terminal exports around 1.3 million barrels a day of crude, "so this is a concern for the oil market, particularly at a time when there are already plenty of supply worries for the global oil market."
More broadly, analysts noted that the oil market remains tight, underlined by the premium for near-term contracts over longer-dated futures — a phenomenon known as backwardation.
"The physical market is pricing in scarcity while the financial market is pricing in recession. Second, despite the recent plunge in oil prices, term structure remains relatively intact, surprisingly," said Michael Tran, analyst at RBC Capital Markets, in a note.
Recession fears, however, should be respected, he said. In a recessionary scenario, in which demand suffers at a similar rate to previous downturns, "we could see a scenario in which spot prices retreat into the mid $70/bbl range in the back half of this year," Tran said. "The bullish conviction is high, but sentiment is soft among the commodity trading community. Third, while the debate regarding the health of the consumer remains an open ended question, large-scale demand destruction is rare."
Source link