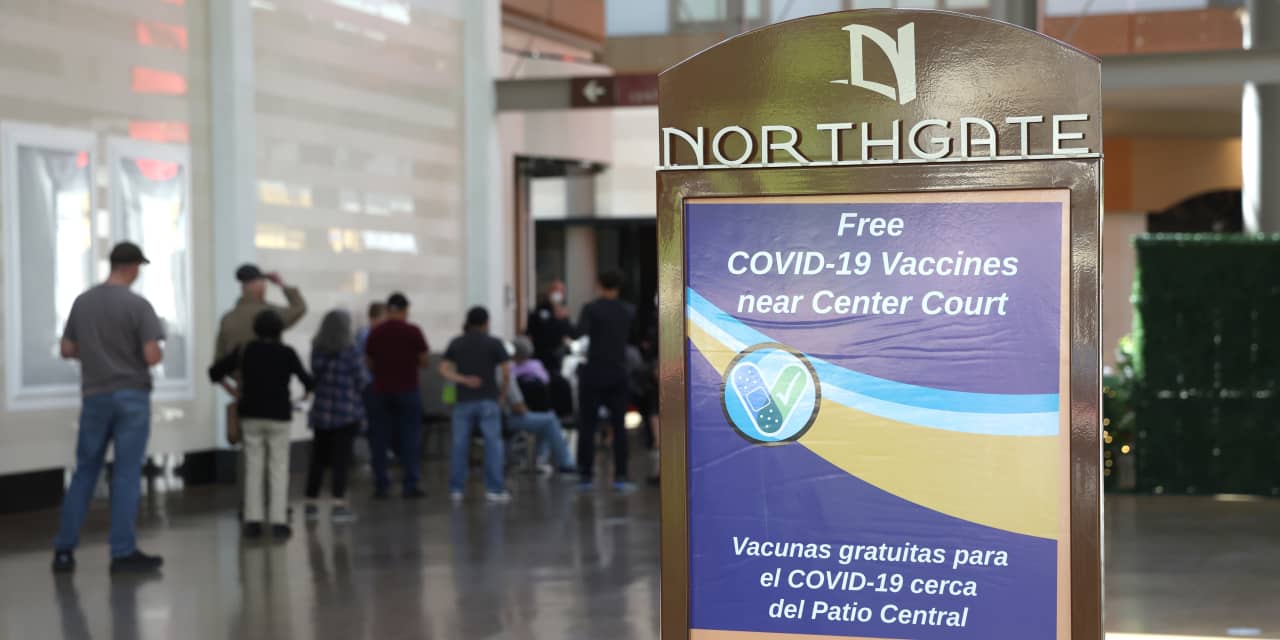 All adults would become eligible for a second COVID-19 booster shot under a plan being worked on by the Biden administration, the Washington Post reported late Monday.
Currently, a second booster has only been approved for those 50 and older, as well as those 12 and over who are immunocompromised.
But there is growing concern about the spread of more contagious omicron subvariants, such as BA.4 and BA.5, and a sharp increase in COVID hospitalizations, which have risen 14% over the past two weeks, according to a New York Times tracker. Daily COVID cases are up 5% over that span, to 107,533 a day, according to the Times. Deaths, however, are down 7%, to about 322 a day.
The Biden administration hopes expanding eligibility for the second booster will help reduce the severity of new cases, and avoid discarding vaccines that are close to their expiration date, according to the Post. Approving a second booster soon would also allow enough time for those same people to potentially receive a third, omicron-specific booster later this year.
The plan is supported by Dr. Anthony Fauci, the White House's top infectious-disease expert, and its coronavirus coordinator Dr. Ashish Jha, the Post reported, though it still needs to be approved by the Food and Drug Administration and the Centers for Disease Control and Prevention.
According to the Times tracker, 67% of Americans are fully vaccinated, though just 32% of the population has been boosted.
Source link