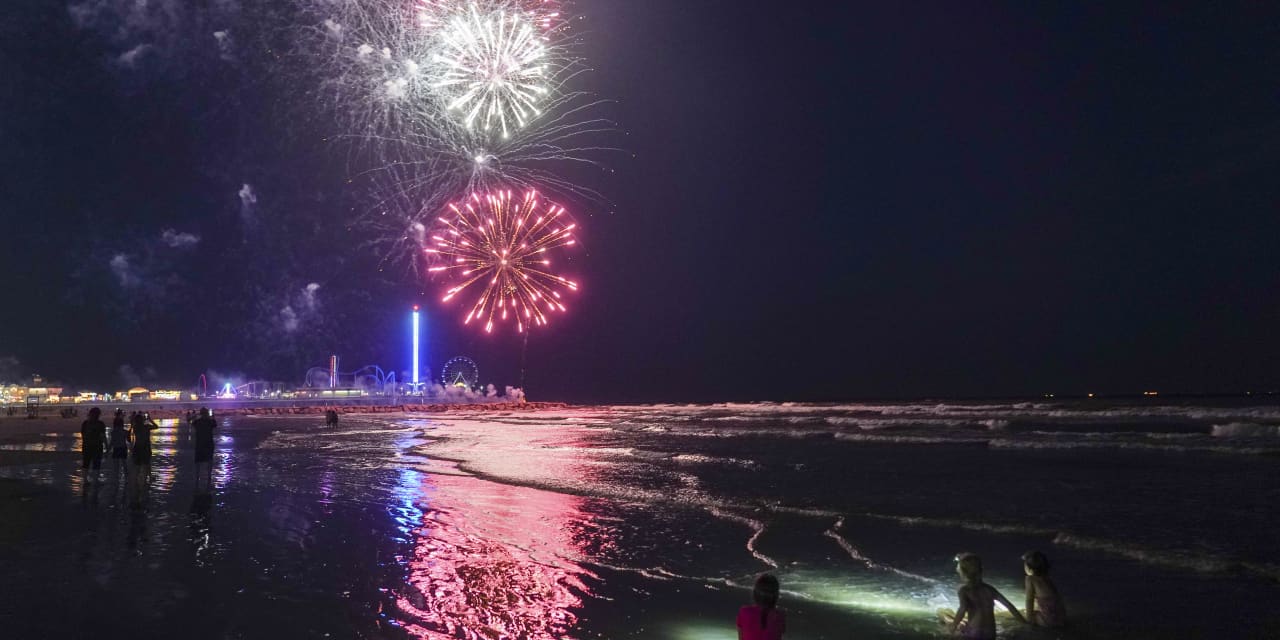 The Dow Jones Industrial Average won't be trading on Monday when the new Juneteenth federal holiday is observed, because the stock market will be closed, and so will many of the Dow's components.
That's a relatively quick turnaround for the New York Stock Exchange and Nasdaq exchange to close for Juneteenth, just one year after a bill marking the Juneteenth holiday commemorating the end of slavery in the U.S. was signed into law. In comparison, it took the NYSE and other exchanges 15 years to close after the Martin Luther King, Jr. holiday was signed into law.
Read more: Juneteenth closings: Are banks and the post office open on June 20?
Also read: How should Juneteenth be observed by companies and consumers? 'We live in a capitalist society.'
Some publicly traded companies outside of the Dow 30, including Twitter
TWTR
and Block Inc.
SQ,
have announced in the past two years that they would make Juneteenth a paid company holiday.
The share of companies observing the holiday appears to be increasing: Nine percent of the 400-plus companies surveyed by the human-resources firm Mercer in early 2021 said they had designated Juneteenth as a paid holiday, but preliminary results to the firm's survey this year found 33% of the 200 employers answering so far had made it a paid holiday, and 11% were thinking of doing so for next year.
MarketWatch reached out to all 30 Dow industrials components to see how they will be observing the holiday. While closing the doors is difficult for many of the companies given the nature of their businesses, many will provide it as a paid holiday for their employees, while some others will go a little farther.
Here's what the companies that responded said:
MarketWatch did not receive responses from the other 17 Dow companies before this report was published, but the report will be updated with their comments as they come in.
The other Dow components are 3M Co.
MMM,
Amgen Inc.
AMGN,
Apple Inc.
AAPL,
Boeing Co.
BA,
Chevron Corp.
CVX,
Coca-Cola Co.
KO,
Dow Inc.
DOW,
Honeywell International Inc.
HON,
Johnson & Johnson
JNJ,
JPMorgan Chase & Co.
JPM,
McDonald's Corp.
MCD,
Procter & Gamble Co.
PG,
Travelers Companies Inc.
TRV,
Verizon Communications Inc.
VZ,
Visa Inc.
V,
Walmart Inc.
WMT
and Walt Disney Co.
DIS
Meera Jagannathan contributed to this report.
Source link