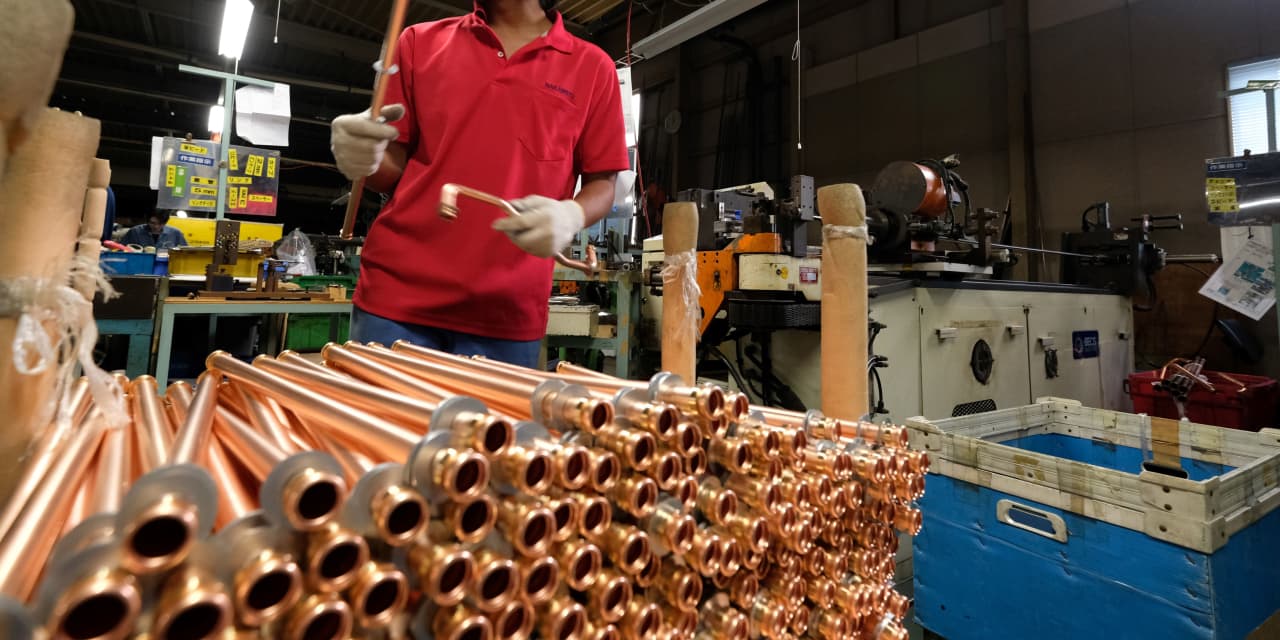 Gold prices slipped on Wednesday, wiping out gains from the prior session, as Treasury yields slid further while the U.S. dollar moved higher.
Meanwhile in industrial metals, prices tumbled, extending losses that have materialized over the past two weeks as recession fears have escalated. Copper prices slumped to their lowest level in 16 months, dating all the way back to the pandemic-inspired price shock that hammered commodities in the spring of 2020.
What are prices doing ?
What analysts are saying
After falling sharply on Tuesday, industrial metals like copper tumbled as Federal Reserve Chairman Jerome Powell conceded that a recession in the U.S. was certainly a possibility, although he insisted the Fed wasn't deliberately trying to provoke one.
"According to Fed Chair Powell, a recession is 'certainly a possibility,' as he said yesterday while giving testimony before the Senate. This is likely to continue weighing on metals prices, so we assume that the downward trend will persist for now," said Daniel Briesemann, a precious and industrial metals analyst at Commerzbank.
Powell will return to Capitol Hill on Wednesday to testify before the House Financial Services Committee. Kit Juckes, global macro strategist at Société Générale, said the fact that "Jay used the 'R' word" had unleashed "a fresh round of concern in markets".
Other markets
Source link