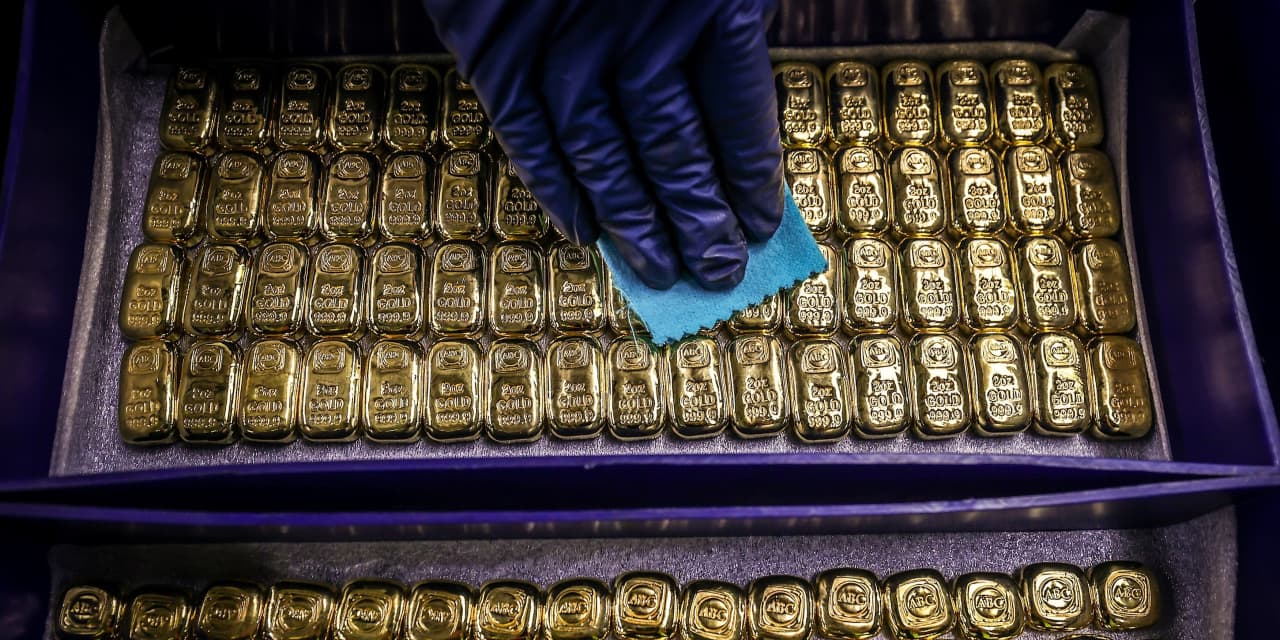 Gold found a modicum of haven-related buying interest Wednesday after Russian President Vladimir Putin ordered reservists to mobilize and made remarks seen as a threat to use nuclear weapons as he escalated the war in Ukraine.
But the upside remained constrained as investors awaited the conclusion of a Federal Reserve policy meeting that's expected to deliver another interest rate increase of 75 basis points, or 0.75 percentage point.
Price action
Market drivers
Putin ordered a partial mobilization of reservists and warned the West that he wasn't bluffing about using "all instruments at [Russia's] disposal" to protect Russia's territory, in what was seen as a veiled reference to Russia's nuclear capability.
"President Putin's announcement on partial mobilisation has rattled markets this morning as investors were expecting the main event to be focused on [Wednesday's] FOMC update," said William Masters, senior sales trader at Saxo Markets UK. Gold and the dollar rallied on a flight to havens, he said.
Gold's gains were relatively modest, however. A stronger dollar has been a weight on commodity prices, along with a sharp push higher in Treasury yields. A stronger dollar makes commodities priced in the unit more expensive to users of other currencies, while higher yields raise the opportunity cost of holding nonyielding assets.
See: 4 things to watch when the Fed delivers its interest-rate decision
"Most likely, investors are holding off from significantly adjusting their positions prior to the outcome of the Fed's meeting, which will be followed by decisions by the Bank of Japan, Bank of England and Swiss National Bank tomorrow," said Raffi Boyadjian, lead investment analyst at XM, in emailed comments. " So unless there are any fresh developments in Ukraine, geopolitics will probably play second fiddle to Fed policy."
—Associated Press contributed to this article.
Hear from Ray Dalio at the Best New Ideas in Money Festival on Sept. 21 and Sept. 22 in New York. The hedge-fund pioneer has strong views on where the economy is headed.
Source link