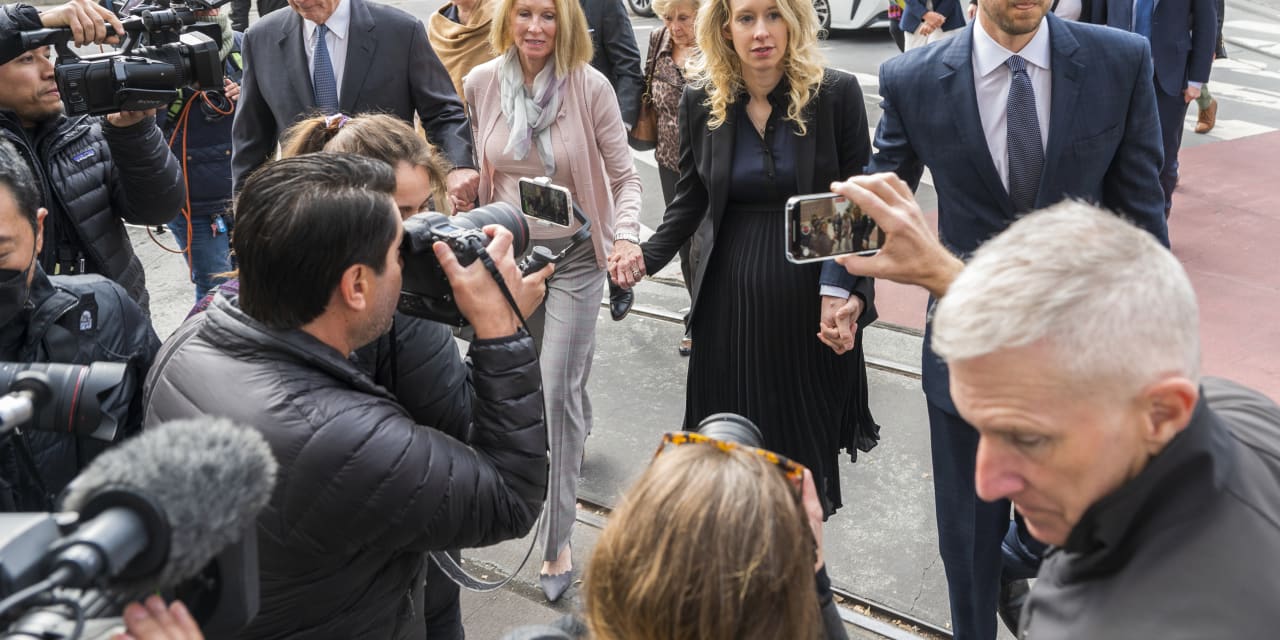 Theranos founder and former chief executive Elizabeth Holmes was sentenced to 135 months, or over 11 years, in prison, putting an endpoint on the unraveling of a onetime vigorously hyped Silicon Valley startup that collapsed under allegations of fraud.
The sentence, handed down from U.S. District Judge Edward Davila, came after Holmes was convicted in January of defrauding investors in the blood-testing company, which purported to have technology that could identify diseases from a pinprick of blood from the tip of a finger.
Prior to the sentencing, Holmes had sought more lenient treatment, while prosecutors aimed for more. Holmes had requested up to 18 months in prison, along with home confinement and community service, according to The Wall Street Journal. Prosecutors sought 15 years in prison, a three-year supervised release and restitution of $800 million, the Journal said.
Holmes had until April 27 to surrender, and 14 days to appeal the conviction, according to the Journal. Her lawyers said they would seek permission to keep her out of prison on bail, pending appeal, the Journal said.
Founded in 2003, Theranos' value over the years ballooned to $9 billion. But the company's pitch of simple-to-use blood-testing technology — which attracted the likes of the Walton and Murdoch families, along with former U.S. Secretary of State Henry Kissinger — began to fall apart in 2015, after reporting from the Wall Street Journal raised questions about the claims' veracity.
The Securities and Exchange Commission in 2018 charged Holmes and former president Ramesh "Sunny" Balwani with what the agency called "massive fraud," leading Holmes to give up control of the company. Criminal charges, and the company's dissolution, followed later that year.
Source link