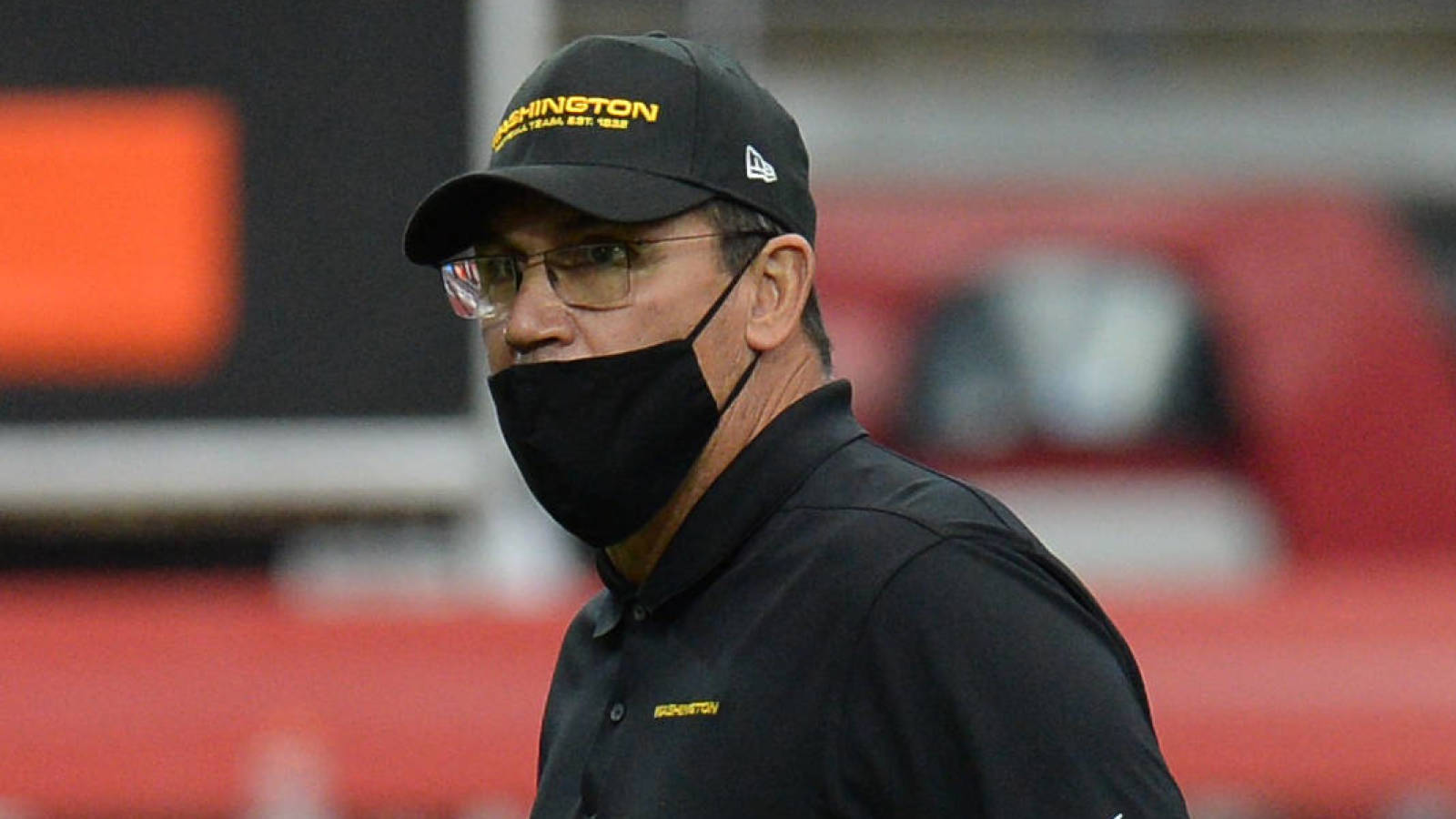 Washington Football Team head coach Ron Rivera said earlier this month that he didn't feel pressured to select a franchise quarterback in this year's draft. The team's approach to the first round of the draft made that quite clear. 
Justin Fields and Mac Jones slipped out of the top 10, giving Washington the opportunity to select either player. Rivera decided not to trade up, and Fields went No. 11 to the Chicago Bears and Jones to the New England Patriots at 15. 
Washington ended up selecting Kentucky linebacker Jamin Davis and Rivera explained his decision in a press conference after the pick.
"Well, we just felt looking at where we are right now with what we're doing to be patient to sit and wait to see what happens, we felt strong about that," Rivera said, per Pro Football Talk. "This isn't just about one piece, we have a chance to put pieces into place and we felt that a better direction, at least I felt that's a better direction for us right now."
There are still some solid quarterbacks remaining, including Kyle Trask, Kellen Mond and Davis Mills, among others. However, it's unclear if Washington is interested in any of those players. 
As of right now, the Football Team is heading into the 2021 campaign with Ryan Fitzpatrick, Kyle Allen and Taylor Heinicke. Washington seems pretty comfortable with those three guys.