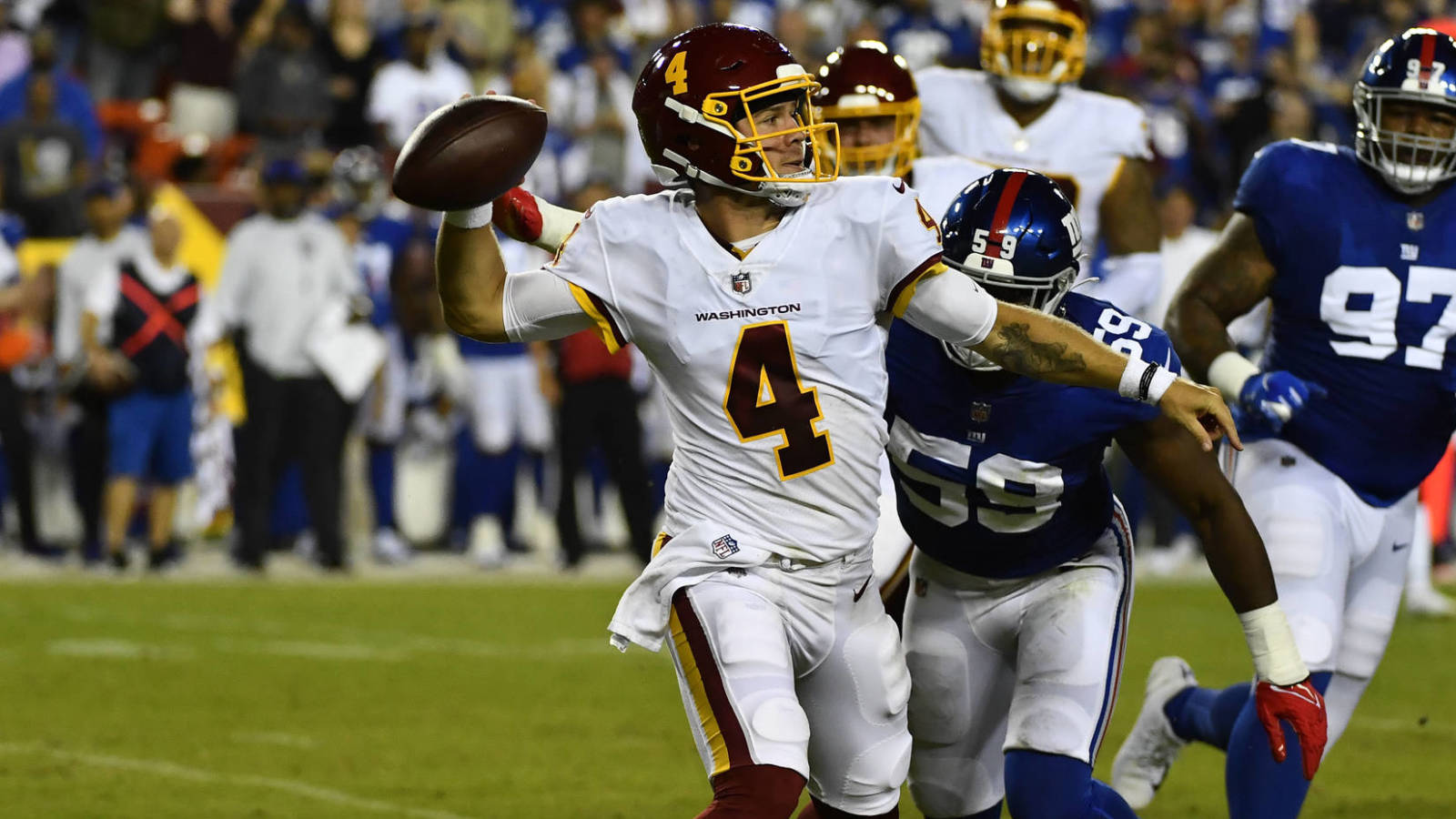 Washington Football Team quarterback Taylor Heinicke only started Thursday's game against the New York Giants because Ryan Fitzpatrick is injured. However, following a 30-29 win, Heinicke said he believes he has earned the starting job.
After the game, Michael Irvin asked Heinicke on NFL Network if he believes he has earned the right to start for the remainder of the season.
"I do, and I have confidence that I can do it," Heinicke said, according to Pro Football Talk. "So if those guys in the locker room and the facility believe in me, that's all that matters, and I believe they do."
Heinicke has only started two NFL regular-season games and one postseason game in his career. Despite the lack of experience, the 28-year-old says he always prepares like he's the starter, even when he was behind Fitzpatrick on the depth chart. 
Heinicke was impressive Thursday night, completing 34-of-46 passes for 336 yards and two touchdowns against an interception. His two-minute drive in the fourth quarter, capped by Dustin Hopkins' 43-yard field goal at the buzzer, sealed Washington's 30-29 victory.
Fitzpatrick is expected to be sidelined up to eight weeks. It's unclear what Ron Rivera's plan is at quarterback for when he returns. If Heinicke continues to play well, he could very well start the remainder of the season.