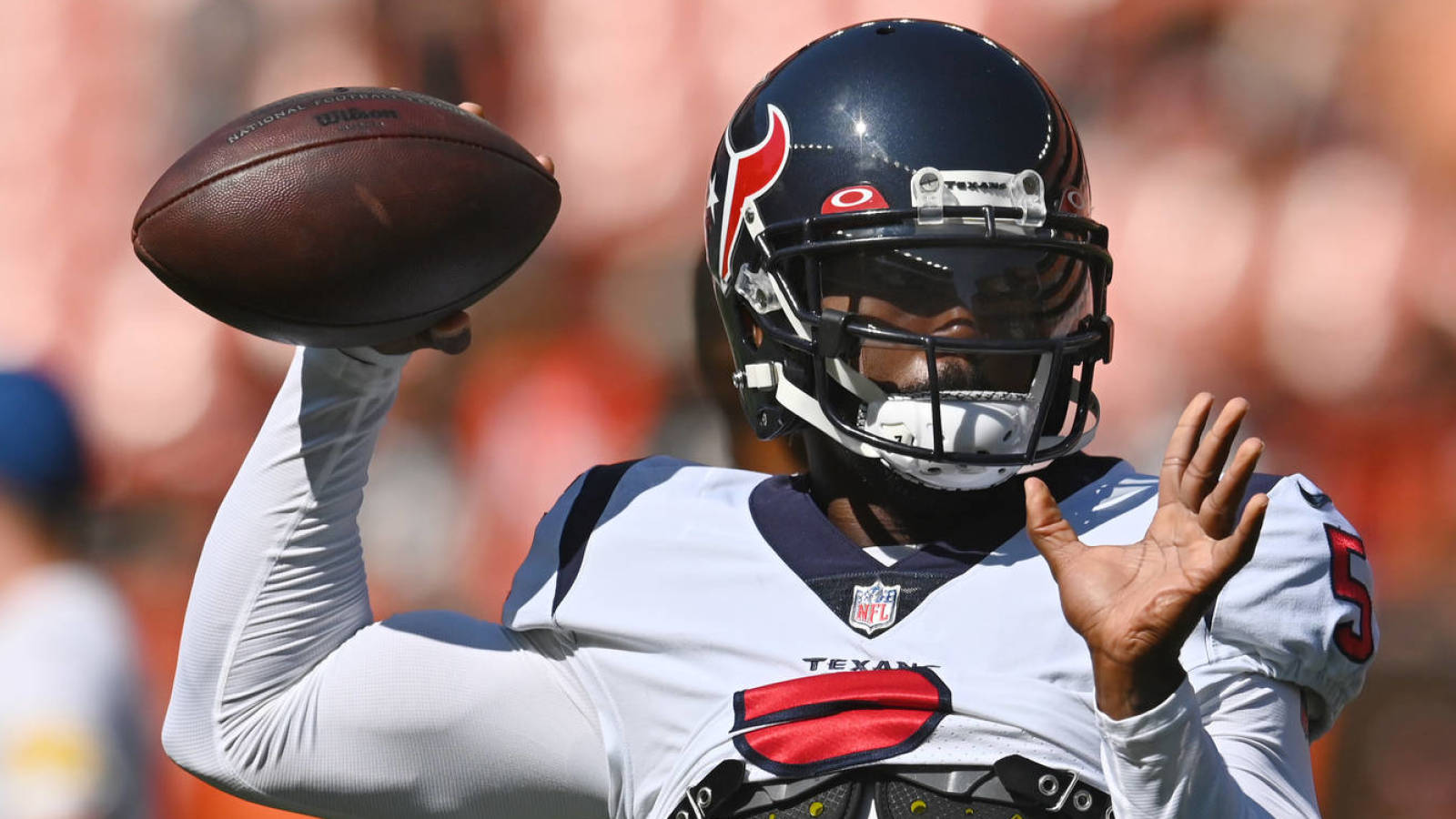 Houston Texans quarterback Tyrod Taylor will undergo an MRI on his injured hamstring and won't play Thursday Night Football against the Carolina Panthers, according to NFL Network's Ian Rapoport. 
Rookie quarterback Davis Mills is slated to get his first start of the season. 
Taylor exited Sunday's 31-21 loss to the Cleveland Browns just before halftime and did not return. He completed 10-of-11 passes for 125 yards and a touchdown, adding 15 yards and a score on the ground before exiting.
The 32-year-old cannot catch a break when it comes to injuries. While he was with the Browns during the 2018 season, he began the year as Cleveland's starter but was supplanted by Baker Mayfield when he went down with a concussion. 
Taylor signed with the Los Angeles Chargers for the 2019 and 2020 seasons. He was behind Philip Rivers on the depth chart in 2019 and was replaced by rookie Justin Herbert in 2020 after a team doctor accidentally punctured his lung. 
If Taylor returns this season, he'll likely continue starting games for the Texans.
Houston could also opt to sign another quarterback in free agency. For example, veteran signal-caller Cam Newton is still on the market. 
The Texans are not starting three-time Pro Bowler Deshaun Watson because he wants a trade and is dealing with sexual assault allegations from at least 22 women.