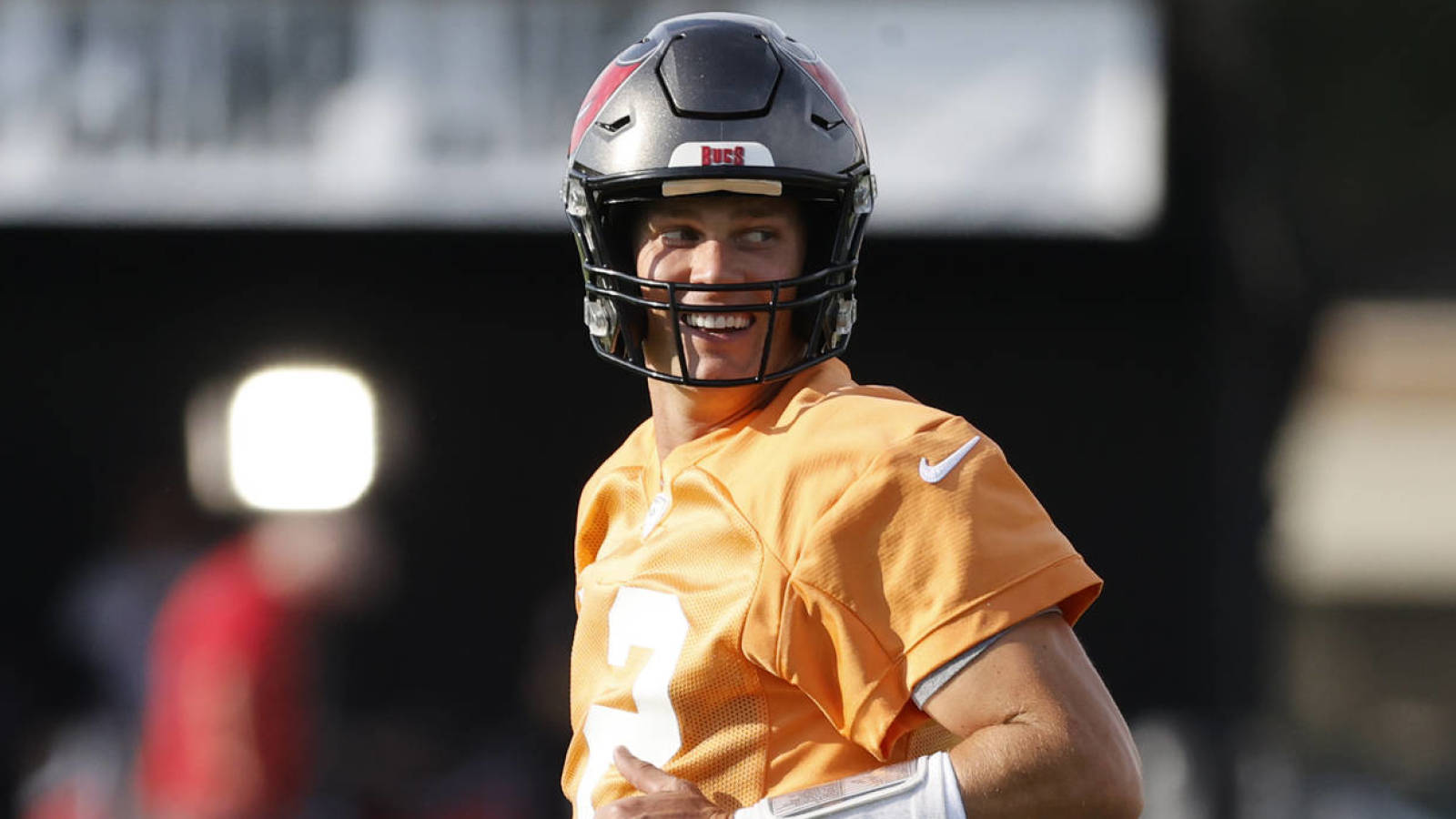 Tom Brady is the latest professional athlete to show public support for Naomi Osaka and Simone Biles.
In a lengthy interview with USA Today, the Tampa Bay Buccaneers quarterback addressed the toll the pressure of being a young athlete in the spotlight has on mental health and the added burden that is "thrust upon you when you have a degree of success."
"When I was 24, I certainly didn't have all the answers to all the different pressures and the adversities that you face," Brady, 44, said in the interview. "I don't know if we have expectations for people that we should have all the answers, have all things figured out at young ages."
Osaka, 23, put a spotlight on the issue of mental health in professional athletes when she refused to do press conferences during the French Open earlier this year and ultimately withdrew from the competition to focus on her well-being. Biles, 24, furthered the conversation when she pulled out of the women's gymnastics team finals at the Tokyo Olympics for mental health reasons.
Both athletes are young and at the height of their success, trying to balance an insane amount of pressure with keeping their mental health in check.
"You're still learning and growing," Brady continued. "You're going through a lot at 21, 22, 23, 24, just as a human being. And now you're dealing with it on the world stage. So, (there are) absolutely challenges to be dealt with and adversities to overcome at that age. Even at 44, you're dealing with different things and adversities."
Brady can relate to the tennis and gymnasts stars, winning his first Super Bowl at 24 and going through his fair share of ups and downs on and off the gridiron en route to winning seven championships. He admitted there are some differences between his journey and theirs — playing a team sport as opposed to competing as an individual being just one contrast. That doesn't, however, stop him from supporting them in their battles.
"Life has its challenges for all of us," Brady said. "You just hope that people can manage them and get through them in as healthy way of a way as possible and that you can learn from them and that they make you into a more self-aware person. And that's obviously what I hope for Simone and Naomi."