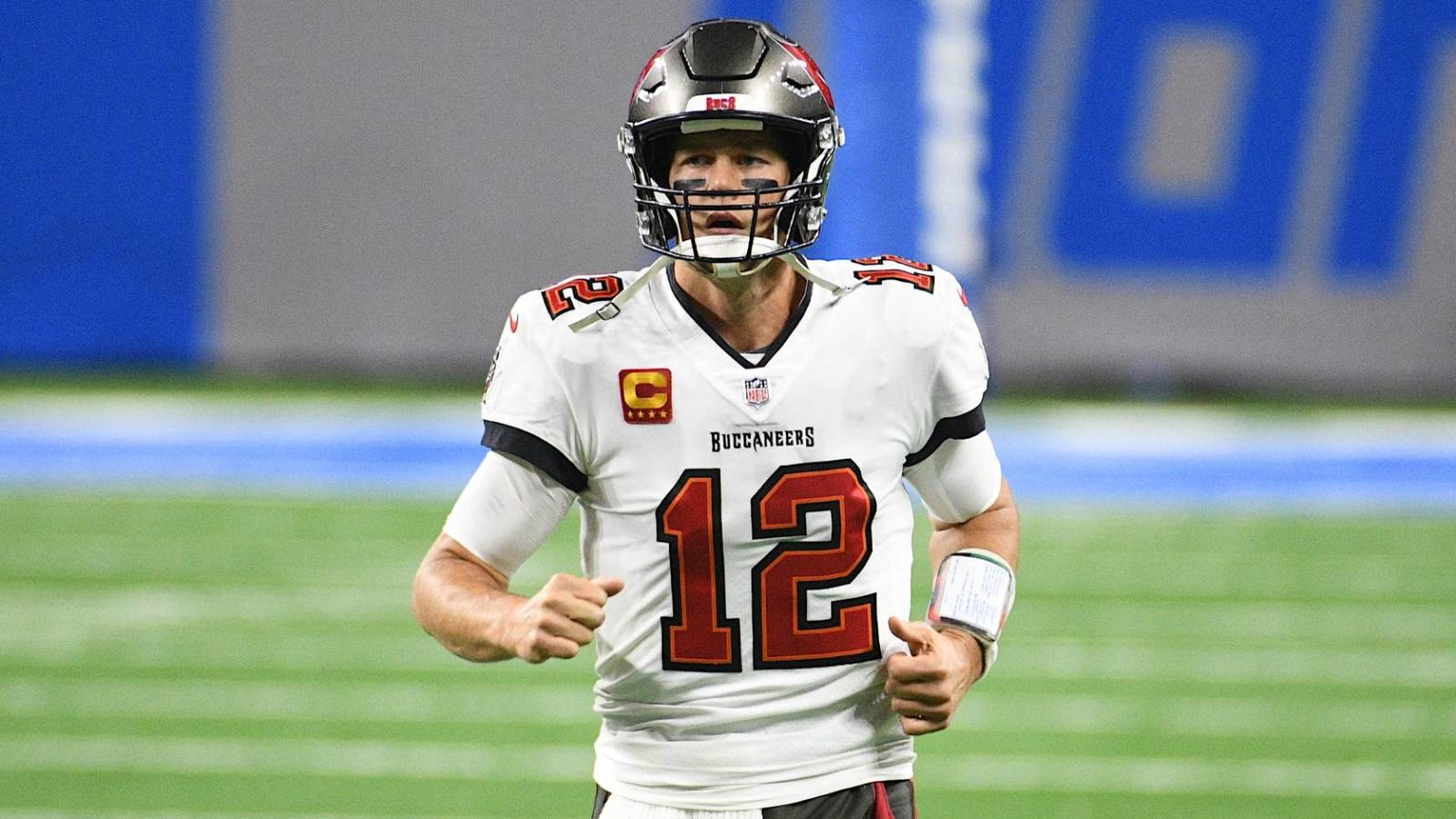 Last season was Tom Brady's 21st season in the NFL, so it's not a surprise that he would have to do maintenance on his 43-year-old body.
However, Brady revealed in an appearance with Hodinkee Radio that the knee surgery he previously disclosed having while joining "The Late Late Show with James Cordon" in early March wasn't necessarily routine.
This is what the three-time MVP had to say:
"I had a pretty serious knee surgery this offseason, which was the first surgery I've had in about 12 years. I was really interested to see how it was going to go because last year it just took a lot. Every week I was kind of tending to my knee, and I thought I would love to see a season—what I can focus on some other strength stuff that I want to do, some other technique stuff, where I'm not just focused on protecting my knee all the time."So, it's been pretty intense this offseason from that standpoint because it's been six and a half weeks that I've been dealing with the rehab process. The season went pretty long, obviously into February. It's just now that I'm starting to feel like the offseason is happening. And I'm going to blink my eyes, and the offseason is going to be over."
The only time Brady has missed an NFL season came all the way back in 2008, after suffering a torn ACL and MCL during the New England Patriots' season-opening game against the Kansas City Chiefs.
Brady's knee hardly held him back in 2020. In his first season with the Tampa Bay Buccaneers — he parted ways with the Patriots in March 2020 after 20 years and six Super Bowl rings — the three-time All-Pro quarterback started every game under center and led the franchise to its first championship since January 2003. The victory, of course, marked his all-time-most seventh Super Bowl triumph.