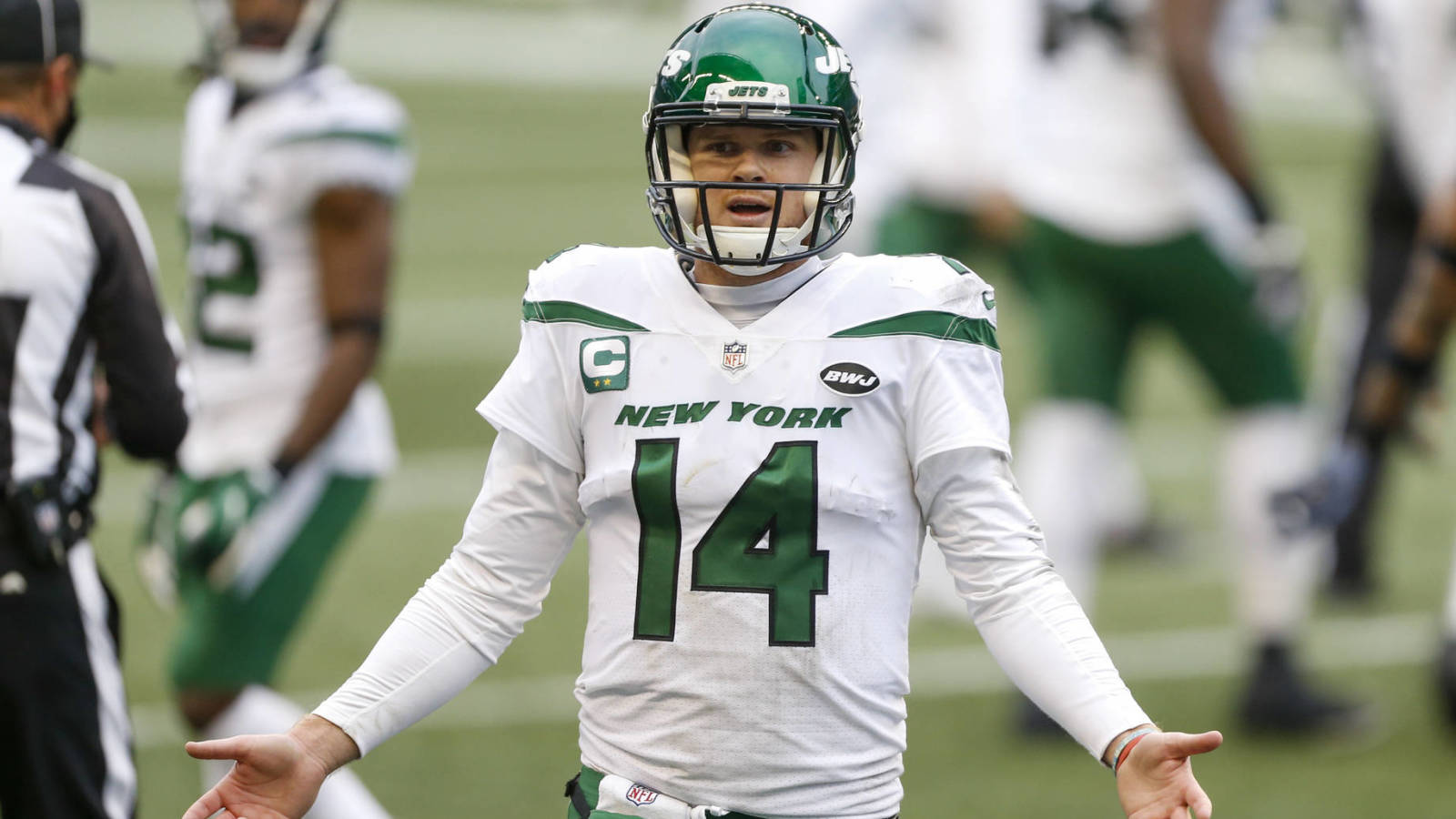 We're no longer at the rumor stage when it comes to a potential Sam Darnold trade. Albert Breer of MMQB noted recently that as many as eight teams are interested in the New York Jets starting quarterback. That includes the San Francisco 49ers.
From a Jets perspective, this makes sense. They boast the No. 2 overall pick in the 2021 NFL Draft and will likely be able to land ascending talent Zach Wilson from BYU.
There even have been some suggestions that scouts around the league view Wilson in higher regard than consensus No. 1 prospect Trevor Lawrence. While that might be overblown, Wilson is now seen as a generational quarterback talent. New Jets head coach Robert Saleh, formerly of the 49ers, might not want to pass up on that.
As it relates to San Francisco, Breer noted in the same report that it is one of the three teams to keep an eye on as it relates to a Darnold trade.
"As for teams to watch, three in particular are interesting to me: Chicago, San Francisco and Washington. Two of the three, Chicago and Washington, were playoff teams in 2020, aren't in striking distance to draft one of the top guys and may not think developing a rookie, given where they're at, is the best play. San Francisco would be even more fascinating."
Peter King of NBC Sports also noted that the 49ers are his favorite to land Darnold in a trade. This seems to be a clear indication that there's some smoke here.
From a 49ers perspective, it's an open question whether Darnold would be an upgrade over incumbent starter Jimmy Garoppolo. They are said to be interested in Deshaun Watson, but that's an entirely different ball game.
What we do know is that Darnold would come much cheaper than Garoppolo for the cash-strapped 49ers. Garoppolo, coming off an injury-plagued 2020 season, is set to count $26.4 million against the 2021 salary cap. San Francisco can save $23.6 million by moving off him. Meanwhile, a Sam Darnold trade would count a mere $5 million against the cap.
How might a trade of this ilk look? We give you three scenarios below.
Sam Darnold trade, three-team scenario