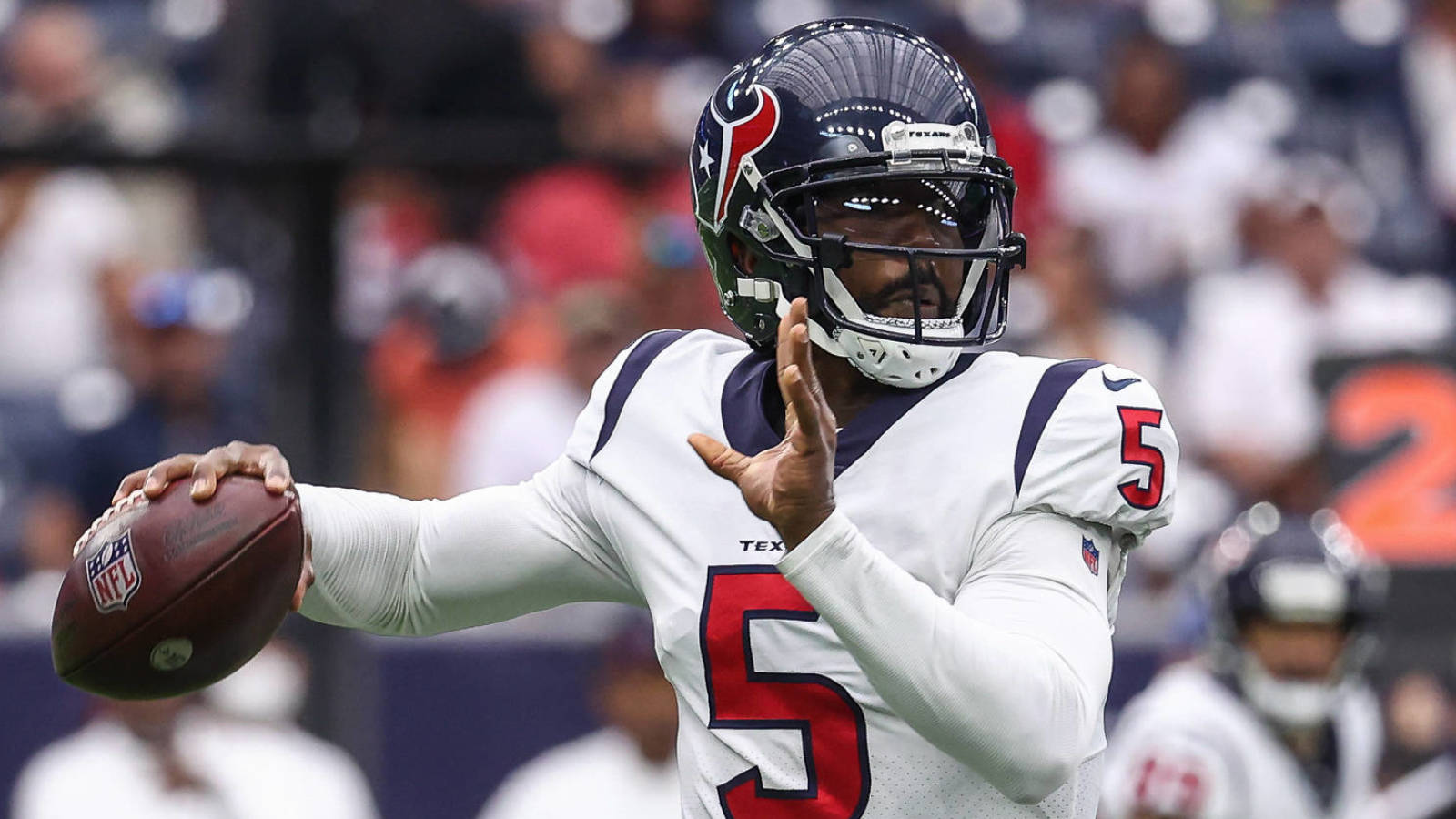 Houston Texans starting quarterback Tyrod Taylor has been on the injured reserve list since he went down with a hamstring issue during the Week 2 loss to the Cleveland Browns, meaning he could be cleared to return to the active roster for this coming Sunday's matchup against the Indianapolis Colts. 
It appears, however, that Taylor will remain a spectator for at least another weekend.
According to Josh Alper of Pro Football Talk, Texans head coach David Culley told reporters Monday that he doesn't "think" Taylor will come off IR this week but also is "not sure yet" about the signal-caller's status. As things stand today, rookie Davis Mills will remain atop the depth chart for one more Sunday. 
Mills completed 21-of-29 passes for 312 yards with three touchdowns and zero interceptions in the Week 5 25-22 loss to the New England Patriots as Houston dropped its fourth straight game to fall to 1-4. 
Even when Taylor is healthy, Culley and company may decide it's wise to see what the first-year pro can offer moving forward. Deshaun Watson still wants to be traded while facing 22 lawsuits alleging acts of sexual assault and misconduct and 10 criminal complaints that are reportedly making it difficult for the Texans to complete a deal before the Nov. 2 trade deadline.