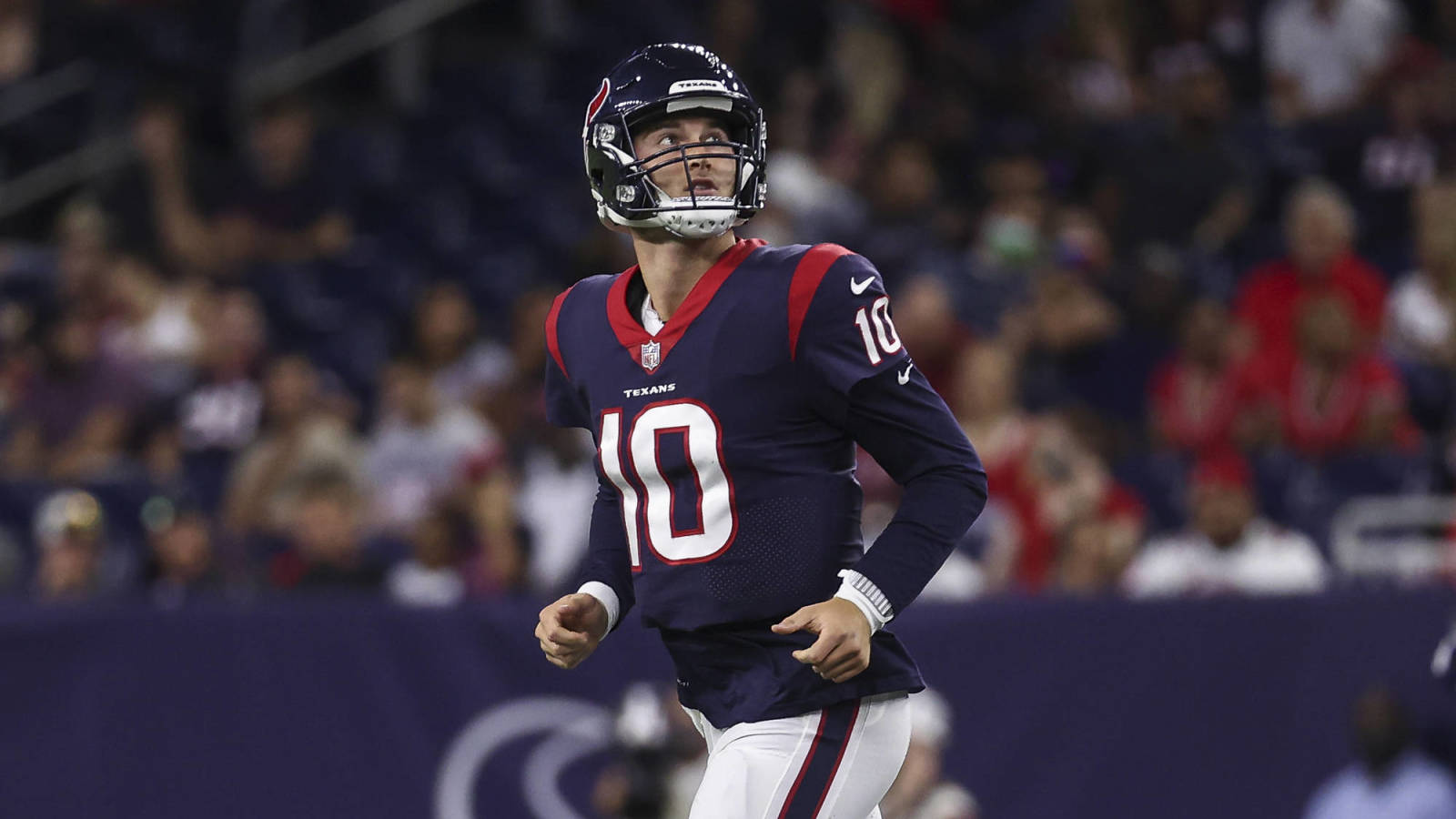 It was reported Sunday that Houston Texans quarterback Tyrod Taylor would not be able to start for this Thursday's game against the Carolina Panthers because of the injured left hamstring he suffered in the first half of the loss at the Cleveland Browns. 
Per Sarah Barshop of ESPN, Texans head coach David Culley confirmed to reporters Tuesday that rookie Davis Mills will start in place of Taylor on Thursday night. Mills replaced Taylor in Cleveland on Sunday afternoon and completed 8-of-18 passes for 102 yards with a touchdown and an interception. 
"He's been ready," Culley said about Mills. "Now that he's gotten those reps, I think there will be a comfort level in starting the game. I think in the second half when he had to go out and play, I think not having had those reps in practice and all of a sudden now, 'I'm up,' probably made a difference. And I think this week going into the game when we start the game and he's out there, I think there will be a much better comfort level." 
It's unknown when Taylor will be cleared to return. Meanwhile, disgruntled star Deshaun Watson will remain inactive as he wishes to be traded yet still faces 22 lawsuits alleging acts of sexual assault and misconduct and 10 criminal complaints.
Taylor famously lost his starting job with Cleveland in September 2018 when he suffered a concussion during a primetime game versus the New York Jets and was replaced by Baker Mayfield. Last fall, Taylor had his lung accidentally punctured by a team doctor while with the Los Angeles Chargers, and that setback allowed Justin Herbert to take over as the team's new QB1.