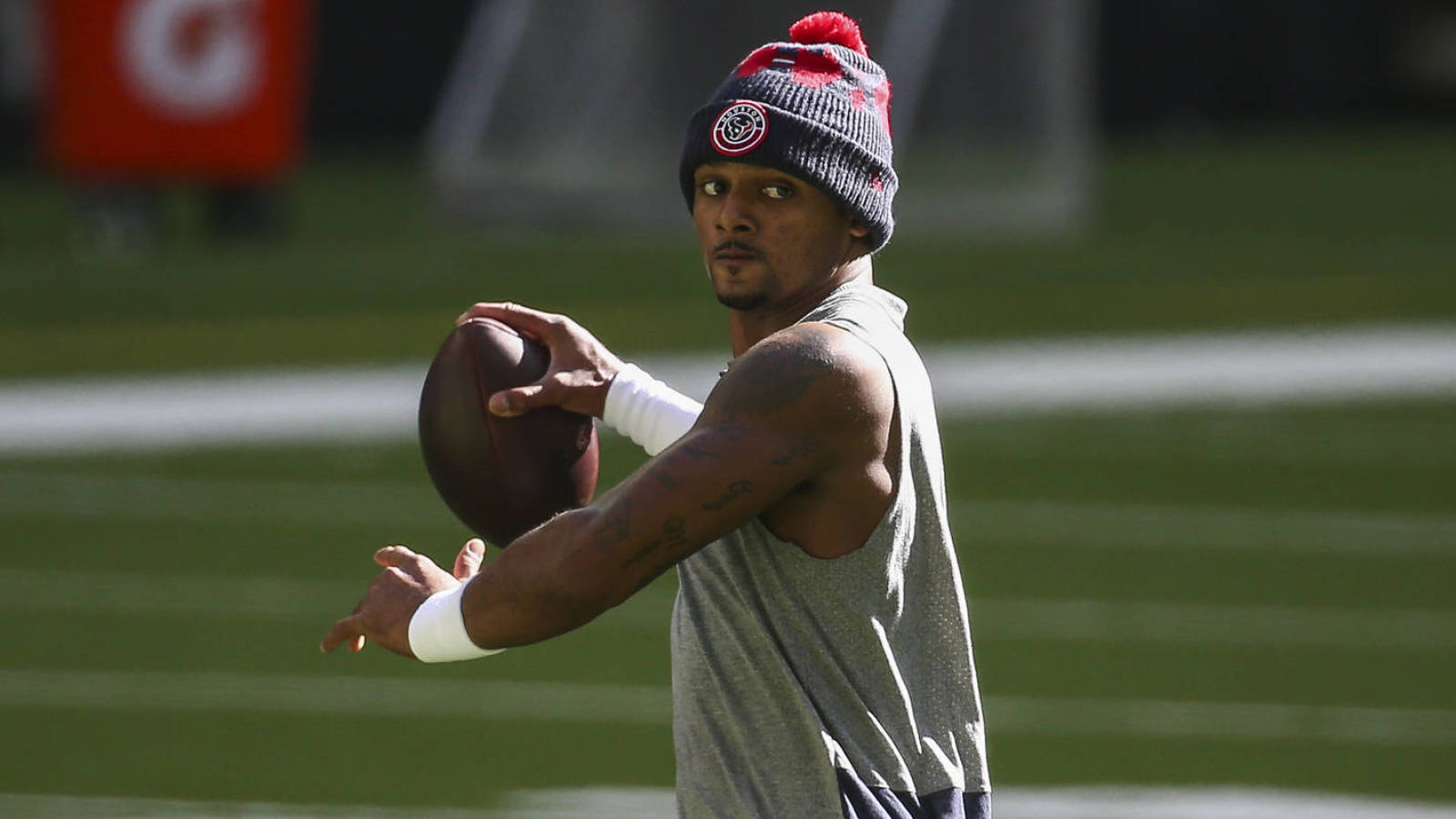 It doesn't look like a Deshaun Watson trade is imminent, and it certainly doesn't look like he'll be playing for the Texans anytime soon. A third, and perhaps most likely, option has now emerged.
Houston is "prepared to have Deshaun Watson on the 53-man roster and inactive every week," sources told veteran NFL writer Aaron Wilson (Twitter link). That echoes the sentiment from Albert Breer of SI.com, who has some additional details. Notably, Breer reports that "packages involving three first-round picks (and then some) were discussed by interested teams," before the sexual misconduct allegations against Watson came to light.
Breer says, like we've heard before, that teams now want to make any draft picks traded for Watson conditional based on his availability to play. Breer writes that he hasn't "gotten any indication that the Texans are willing to tie their return to those sorts of contingencies," leading us to the current impasse.
To make it even more firm, Michael Lombardi of The Athletic tweets that Houston "has no intentions of trading Watson" right now, and the team "turned down a huge offer" from a rival franchise over the summer.
If interested teams and the Texans are both locked in on those positions, which makes perfect sense, Houston holding on to Watson until his off-field issues are resolved would seem to be the logical move.
One reason the Texans might be incentivized to hold out until the offseason would be that they would know the precise value of any 2022 draft picks they were trading for, Ian Rapoport of NFL Network points out (Twitter video link). They wouldn't have to guess about where their trade partner would end up in the draft order.
On the other hand, Rapoport also points out that there's no guarantee the civil (and potentially criminal) proceedings against Watson are wrapped up by the spring either. Even still, it now sounds like the Texans paying Watson $10.54M to not play for them in 2021 might be the likeliest scenario.