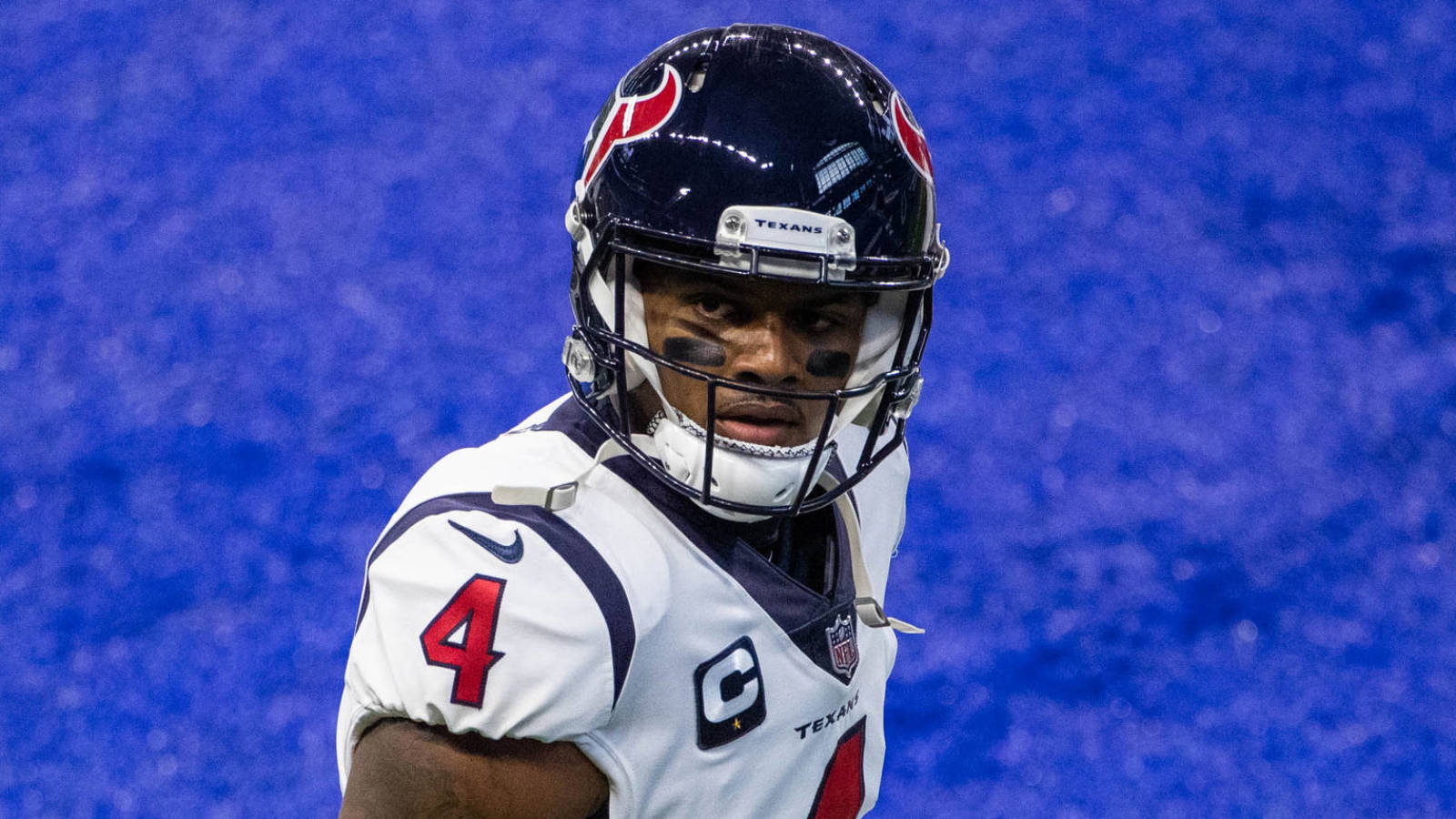 While the future of embattled Houston Texans quarterback Deshaun Watson remains unknown, we at least have gotten a hint as to how soon — or not-so-soon — we'll see him on the gridiron.
Texans general manager Nick Caserio told SportsRadio 610 in Texas he doesn't expect Watson to make an appearance in Sunday's season opener against Trevor Lawrence and the Jacksonville Jaguars.
Caserio's comments aren't exactly earth-shattering, given the Texans already tabbed Tyrod Taylor as their starter for Week 1 over Watson, who is currently facing 22 civil lawsuits alleging sexual assault and misconduct plus an NFL investigation.
But as NFL.com's Kevin Patra points out, Caserio's interview shines some light on how Houston probably plans to address the Watson debacle on a day-to-day basis. 
The three-time Pro Bowler requested a trade from the Texans back in January, but his off-the-field issues have no doubt chiseled away at his trade value. Watson took part in Houston's training camp this August but was noticeably not part of the team's prep for the start of the regular season.
Chelena Goldman grew up on a street where the boys played street hockey and yelling at baseball and football over the radio was a standard — making life as a sports geek the perfect fit. She believes in dominance on the blue line, good red wine, and the theory that you can never be too overdressed for any occasion. You can find her gabbing away on Twitter at @ChelenaGoldman.