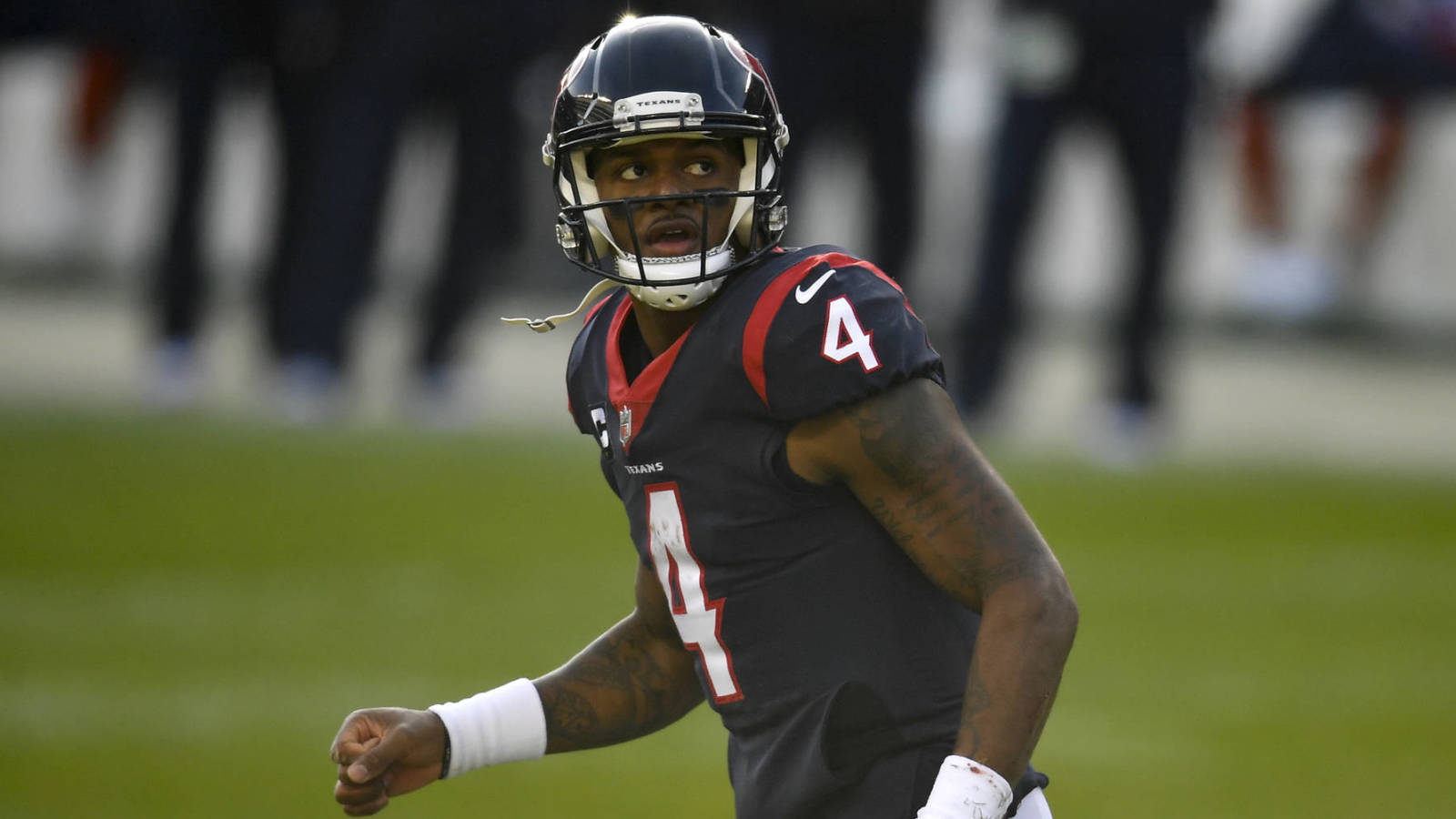 Deshaun Watson has been frustrated with the Texans for a number of reasons. Among those reasons: His lack of input in the team's general manager search. However, the quarterback was never promised that he'd be included in that decision, according to a league source who spoke with Ben Volin of the Boston Globe.
The Texans did tell Watson that he could be involved in the head-coaching search. Reportedly, Watson had a strong preference for Chiefs offensive coordinator Eric Bieniemy. Ultimately, they went with David Culley, a veteran assistant who wasn't on the radar for most teams. Eventually, the Texans interviewed Bieniemy, but he wasn't seriously considered for the role. On the GM side, the Texans went with Nick Caserio, their longtime target for the job.
At last check, Watson has yet to communicate with Culley or Caserio. Meanwhile, his personal coach Quincy Avery is passing along notes via social media.
"What's the criteria for a quarterback asking to get traded, then actually getting traded?" Avery tweeted recently. "Asking for a friend."
Avery's friend has been heavily linked to the Panthers, who have recently carved out significant cap space. The Dolphins continue to circle around him, too, which means that a blockbuster trade involving Tua Tagovailoa could be on the table. Other potential suitors include the Jets, Broncos and 49ers, but the Texans continue to say that he's staying put.