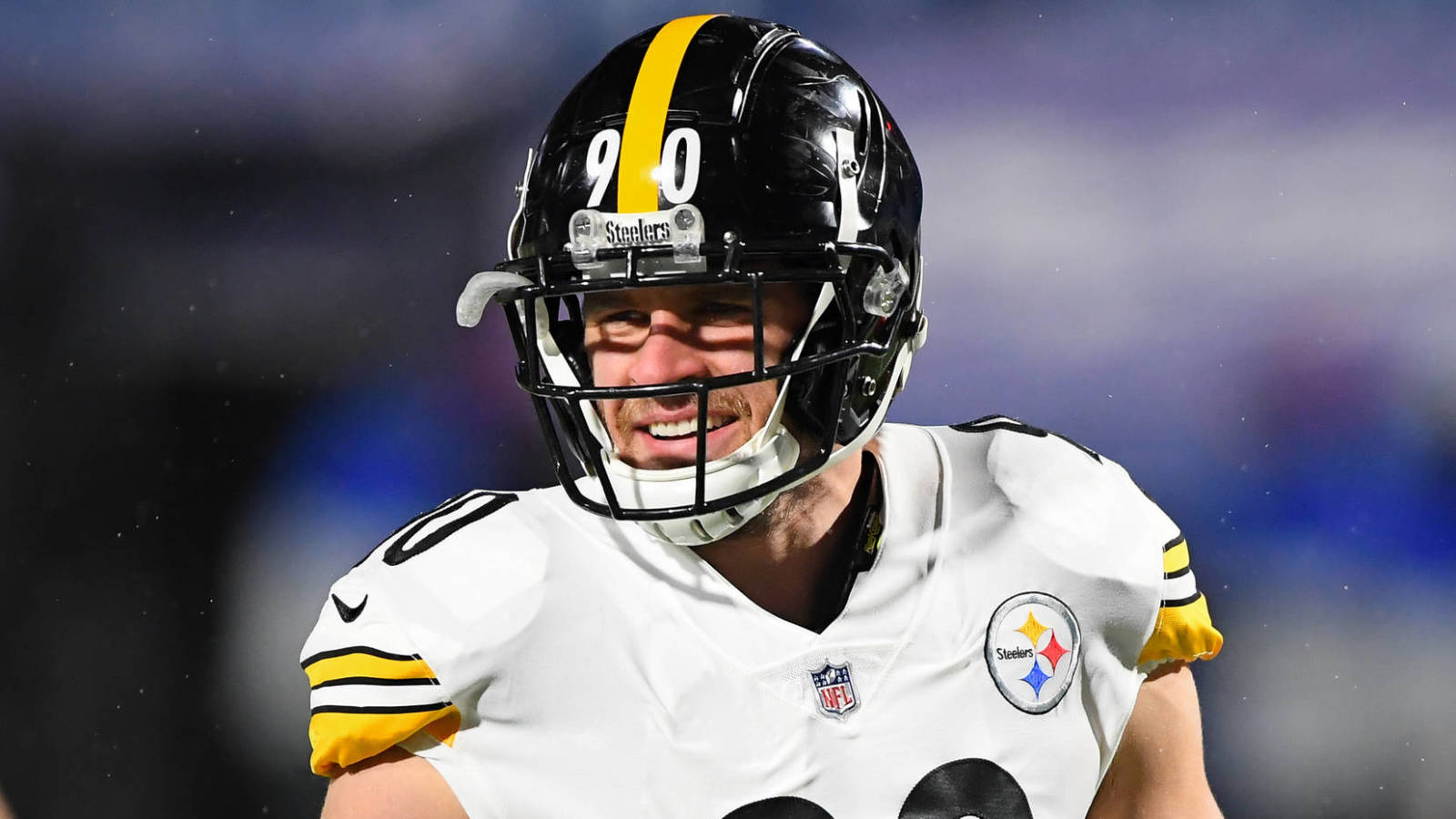 The Pittsburgh Steelers are reportedly "optimistic" about signing T.J. Watt to a new contract ahead of the 2021 NFL season, according to ESPN's Jeremy Fowler (h/t Bleacher Report).
However, Watt's availability for Week 1 against the Buffalo Bills could be jeopardized if a deal is not finalized soon. 
"Watt has not been practicing in full with his team all preseason and this has been hard on Watt, I'm told, because he's a football guy all the way. The man is frustrated. He wants to be out there, but he knows the business and he's going to need to be the highest-paid defensive player in the NFL, or at least around there," Fowler said Sunday on Sports Center. "The Steelers know this. They are optimistic that something will get done here in short order, but because of the money involved it's been a complicated deal.
"And so, if something's not done in the next, say, the next 48-to-72 hours, he's definitely going to be in jeopardy of missing Week 1 because the Steelers stay tried-and-true to guys needing to practice in order to play. He's been out there in individual drills and things like that, but they need more."
Watt is entering the final year of his rookie contract and is owed $10.1 million for the 2021 season. 
The two-time First-Team All-Pro has reiterated his desire to remain with the Steelers throughout training camp this summer, saying, "Obviously, I would love to be here [long term]."
Watt has been one of the best outside linebackers in the NFL since being selected 30th overall in the 2017 draft. He had the best season of his career in 2020, recording 15 sacks, one interception, two forced fumbles, 53 tackles, 23 tackles for a loss and 41 quarterback hits. 
The three-time Pro Bowler is hoping to become one of the highest-paid outside linebackers in the league, joining Khalil Mack ($23.5 million AAV) and Fred Warner ($19.045 million AAV). 
Although Watt hasn't been a full-scale holdout thus far, it's unclear if he's willing to play the 2021 season without a new deal. If he doesn't take the field, Melvin Ingram III will likely start opposite Alex Highsmith against the Bills. 
The Steelers have seven days to come to terms with Watt, or they might be without him until an agreement is reached.