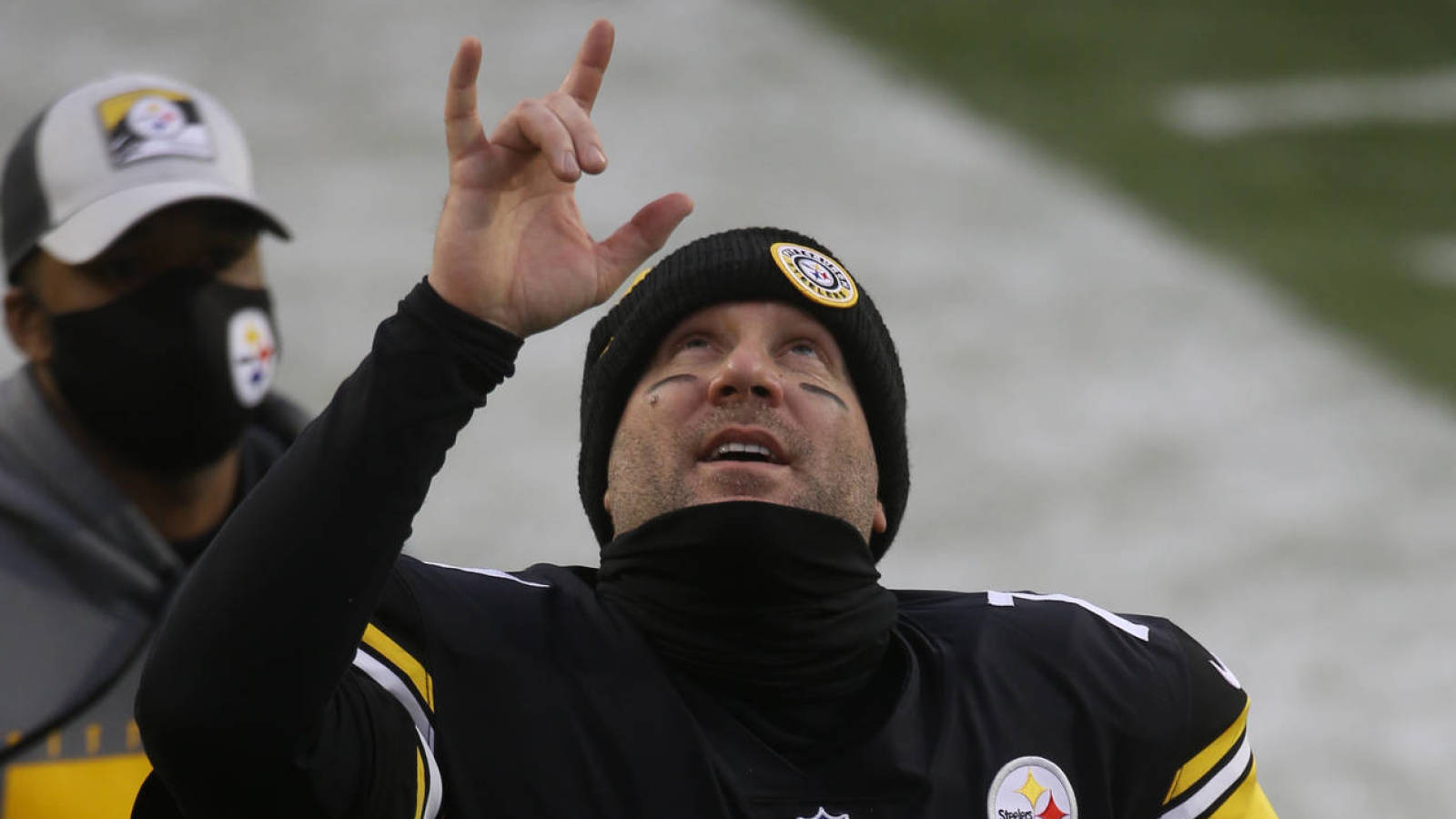 Pittsburgh Steelers owner Art Rooney II said earlier this week that Ben Roethlisberger would return in 2021 despite some believing the franchise should move on without him. 
Rooney later told the Steelers' website that he believes Roethlisberger still has a lot of good football left despite a disappointing end to the 2020 season. 
"We think Ben played at a high level last year," Rooney said. "We won our division and set a franchise record for most consecutive wins to open a season, so there was a lot of good stuff. Ben was as disappointed as anybody the way it ended. That last game is just hard to swallow, and I think in part Ben wants to come back and leave on a high note.

"We're still confident he has the ability to do that. His arm, I would say, is as strong or almost as strong as ever, so I think he's certainly capable of getting the job done. Part of the concern is putting a team around him, and we had a good discussion about that. We know there are still a lot of pieces to the puzzle that still have to fall into place this season, and we're hard at work trying to make that happen."
Rooney's comments aren't necessarily surprising, especially given the Steelers committed to the quarterback. However, it's interesting that he believes Roethlisberger can lead the franchise to another Super Bowl.
Roethlisberger and the Steelers collapsed at the end of the 2020 season, losing four of their last five games, including a 48-37 playoff loss to the Cleveland Browns. The 38-year-old tossed eight total interceptions in those losses. 
Roethlisberger is still one of the top quarterbacks in the NFL, but it's hard to imagine him competing with Patrick Mahomes, Tom Brady, Aaron Rodgers, Josh Allen and others for a championship in 2021.