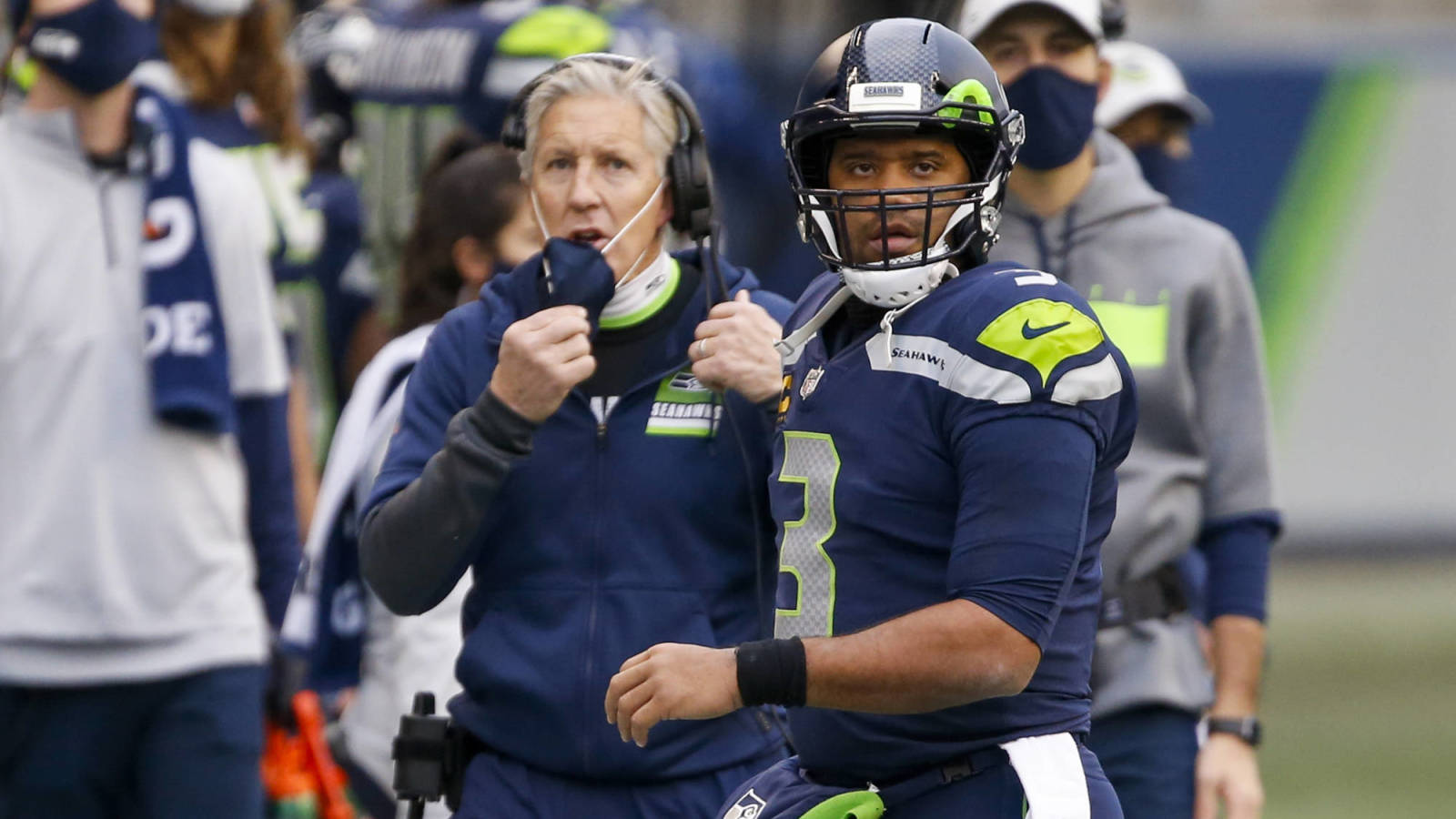 Barring a shocking development, one-time Super Bowl champion Russell Wilson will serve as the starting quarterback of the Seattle Seahawks for the 2021 NFL season following months of trade rumors and stories about Wilson's alleged unhappiness with individuals such as head coach Pete Carroll and general manager John Schneider. 
Per Michael David Smith of Pro Football Talk, Wilson assured all during an appearance on "The Dan Patrick Show" that everyone is on the same page heading into training camp sessions that open later this month. 
"I would say it's stronger. I think me and Pete have gotten closer," Wilson said of his relationship with his coach. "Pete and I have always had a great bond but I think we had a great heart to heart. Me and coach Carroll's relationship is stronger than ever."
This is hardly surprising, as Wilson jokingly crashed one of Carroll's press conferences in June to inform everyone the two are "still friends." Last Friday, six-time First-Team All-Pro linebacker Bobby Wagner insisted any drama involving Wilson was "a little overblown." 
Both CBS Sports' Adam Schein and ESPN's Jeremy Fowler previously reported things between Wilson and the Seahawks could go south next winter if Seattle isn't at least viewed as a legitimate Super Bowl contender through and beyond Christmastime. For now, though, Wilson says he's concentrated on notching victories this fall. 
"I care about winning, that's what I want to do," he said Wednesday. "That's always been my goal, that's always been my focus, to win it all."