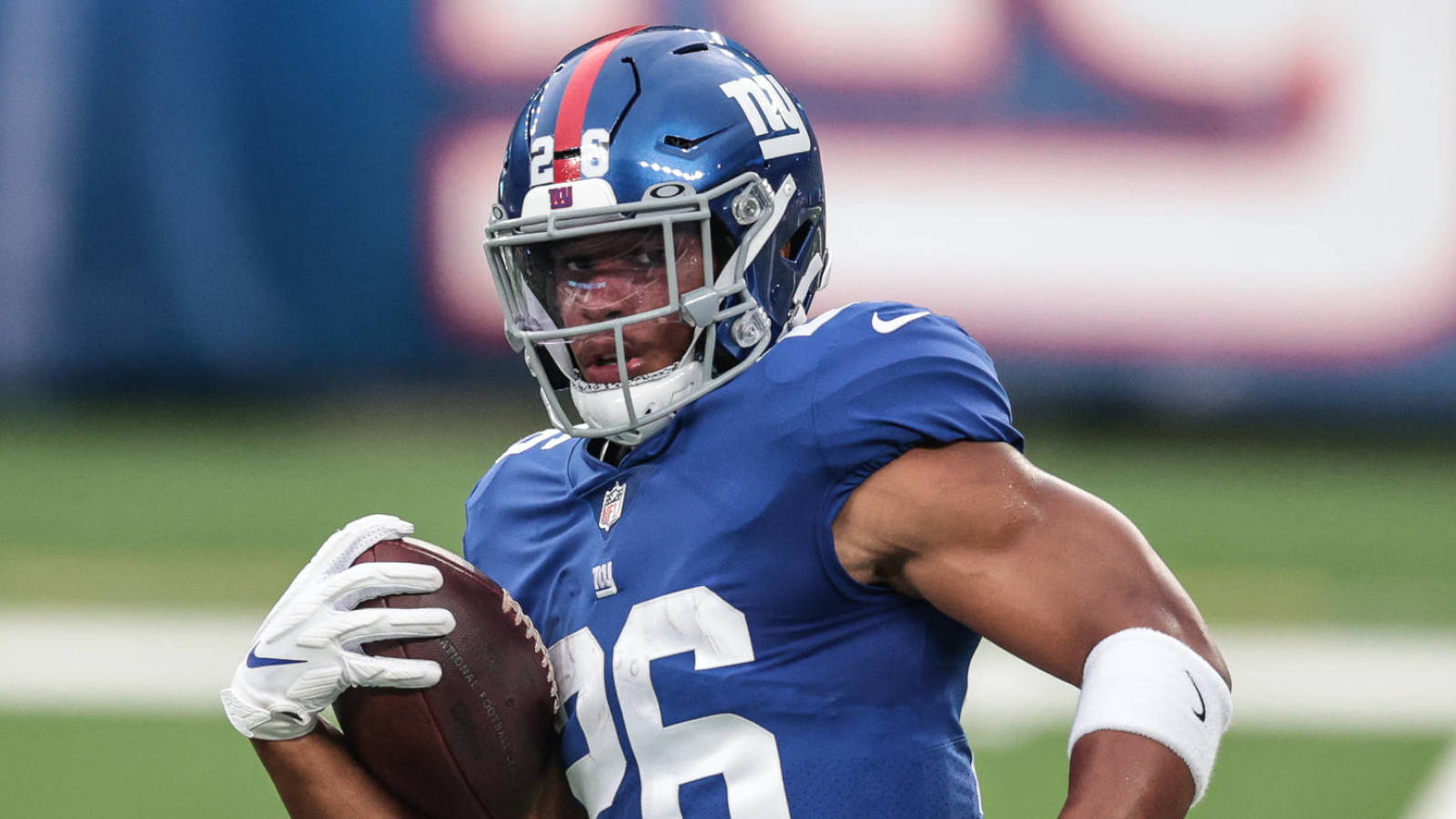 The New York Giants suffered a huge blow in Week 2 last season when running back Saquon Barkley tore his ACL. While anticipation is building for one of the biggest NFL stars to return in 2021, it might not be as quickly as fans hoped.
Barkley suffered the devastating injury on Sept. 20, putting him on a timeline for a full recovery right around Week 1 of the 2021 NFL season. New York's 6-foot running back is progressing nicely, demonstrating the ability to make cuts and run routes.
It's a huge step in the right direction, but a return isn't imminent. NFL reporter Dan Graziano explained on "SportsCenter" the approach the Giants are taking with their franchise running back:
"So the way the Giants are approaching Saquon Barkley this offseason heading into training camp, they're just going to be as careful as possible, as they can with him. They're not going to rush him back from an injury just so they can say he was ready for training camp, he was ready for Week 1…So far so good, but they're probably going to limit him at the start of camp, I think it would be shocking to see him in a preseason game."
Barkley has even admitted there isn't a timetable for his return. The Giants report for training camp on July 27, with all players arriving to begin preparation for the upcoming season. While the 2018 NFL Offensive Rookie of the Year will be in attendance, most of his time will be spent on building up strength and flexibility in the knee.